Week 1

PIT
WAS

38
16

Week 2

DAL
WAS

27
23

Week 3

WAS
NYG

29
27

Week 4

CLE
WAS

20
31

Week 5

WAS
BAL

16
10

Week 6

PHI
WAS

20
27

Week 7

WAS
DET

17
20

Week 8

WAS
CIN

27
27

BYE







Week 10

MIN
WAS

20
26

Week 11

GB
WAS

24
42

Week 12

WAS
DAL

26
31

Week 13

DAL
WAS

19
16

Week 14

WAS
CHI

24
21

Week 15

BUF
WAS

25
35

Week 16

WAS
PHI

38
24

Week 17

WAS
DAL

34
23

About RCC
Redskins Capital Connection (RCC) is your one-stop shop dedicated to covering the Washington Redskins.
With weekly podcasts, as well as news, editorials, analysis and features, RCC provides a unique voice in Redskins coverage.
RCC is brought to you by a group of dedicated and passionate people, each offering a different perspective when it comes to the Redskins.
RCC Staff
Chad Ryan - @ChadwikoRCC
Editor in Chief
Host and Producer of the RCC Podcast

Chad covers the Washington Redskins from the unique perspective of being 10,000 miles away from Redskins Park. Living in Melbourne, Australia, he co-hosts the Redskins Capital Connection podcast, and founded RCC in it's entirety in 2014. As well as being the host of the Redskins Capital Connection Podcast, Chad is the Editor in Chief of this website.
Anthony Raposa - @AnthonyRaposa
Writer and Reporter

Anthony is a United States Army veteran who now spreads his time between growing a beard, collecting New Era hats, and covering the Washington Redskins.
Here on Redskins Capital Connection, Anthony previews the games and brings you the latest Redskins news.
Justin Byram - @Justin_Byram
RCC Draft and Rookie evaluator
Writer and Reporter

Justin covers all things Washington Redskins, but his passion is evaluating the future of the team through the NFL Draft.
At Redskins Capital Connection, Justin can be found writing on a wide range of topics, but come draft time he spends his days watching hours and hours of film.
Mark Phillips - @RedskinsReview
Co-host of the RCC Podcast

Previously hosting the 'Redskins Review' radio show on SportsRadio910 in Richmond, VA, Mark Phillips decided to make the leap into the podcast world by joining Chad as the co-host of the Redskins Capital Connection podcast.
Mark has been a Redskins fan since 1972 and in that time he has seen it all, and during the weekly podcasts can often be heard remarking about various facts and trivia from games that occurred 30 years ago!
Redskins Capital Connection Guest Contributors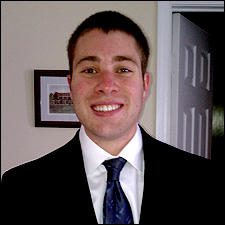 Samuel Gold – @SamuelRGold
NFLBreakdowns.com
Sam founded NFL Breakdowns after working his way through the journalist farm system (reddit) and is enjoying life in the big league. Out of a love for the game and an insatiable curiosity to determine why his beloved team was underperforming, Sam turned to studying film in NFL Breakdowns.