News
Cousins Contract Countdown: It Takes Two To Tango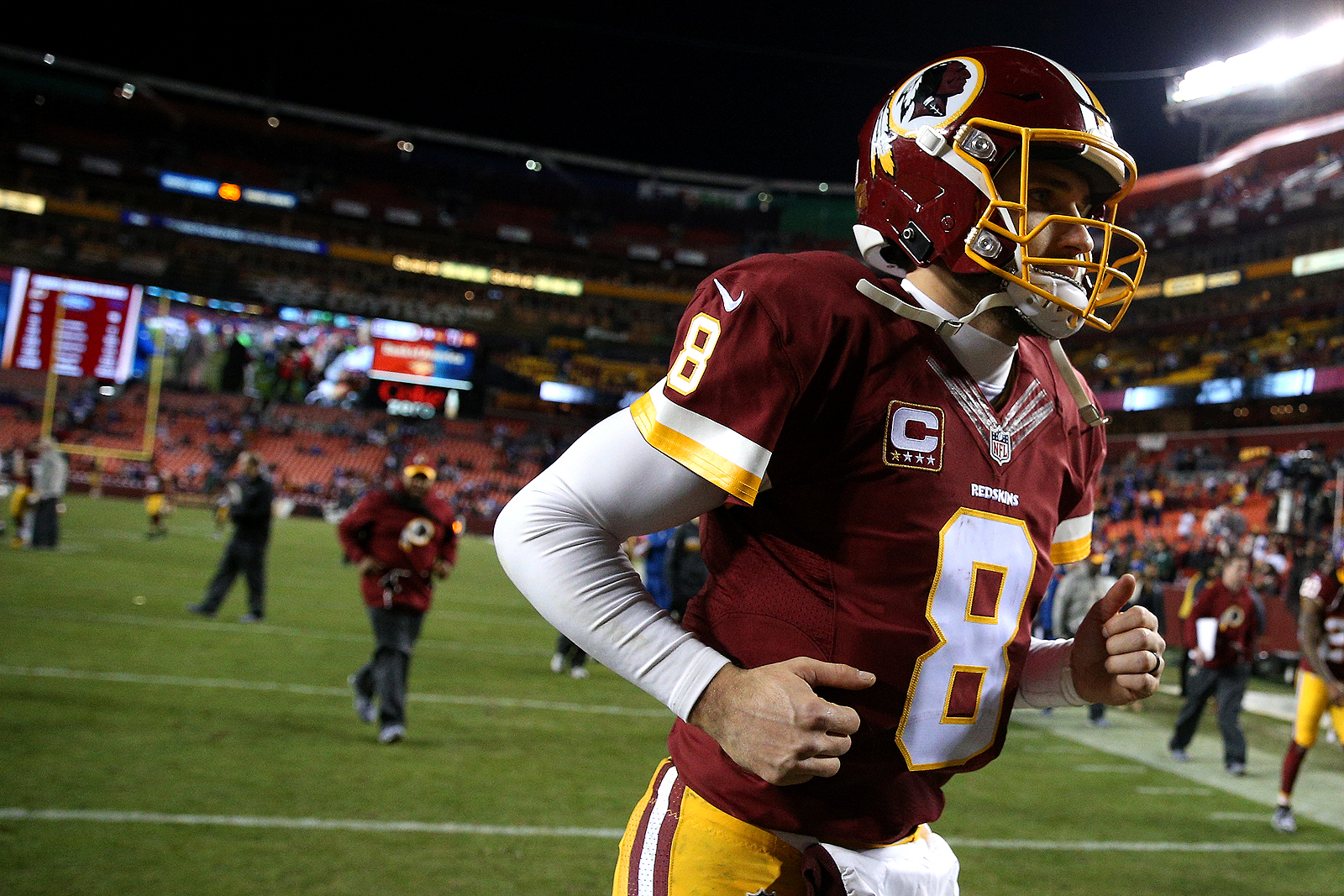 You can be forgiven if you've had an over-encompassing feeling of deja-vu all weekend, because we've been here before.
Just a short twelve months ago, the Redskins fanbase and the wider football world were going back and forth on whether Kirk Cousins was worth big money, whether or not the franchise tag was the right move for a myriad of different reasons, and importantly, whether or not Cousins even wanted to be in Washington long-term.
Although there has been an offseason of change at Redskins headquarters, when it comes to the Quarterback, it's a case of the more things change, the more they stay the same. 
Ahead of the 4pm Monday July 17 deadline for a last-minute long-term deal to be agreed upon and the proper paperwork lodged with the NFL head office, here are five key points of interest to note:
One: Unlike last time, there can be no arguing the Redskins have low-balled their offer
Last year's franchise tag cap hit was approximately $19,000,000 for the season, but according to reports, the Redskins opened their negotiating at around $16,000,000 per-year average, and talks never progressed beyond that point.
In 2017, media reports place the Redskins opening offer (all the way back in February) in the area of $20-$22,000,000 per-year average, with subsequent offers clearly indicating a willingness to move upwards.
Two: The Quarterback market is trending upwards
Before this offseason, all eyes were on not only Kirk Cousins, but also Derek Carr in terms of establishing a benchmark for the market valuation of impressive young Quarterbacks. In the end, Oakland dished out a huge five year $125,000,000 contract to Carr, averaging $25,000,000 a season with approximately $70,000,000 in guarantees.
Although Cousins is older, he also famously has incredibly more leverage over the Redskins than Carr did over the Raiders, significantly impacting the money that Cousins' camp is seeking.
Three: Cousins has said the right things… mostly
When contract negotiations are taking place and money is on the table, you can take it as gospel that every single NFL agent worth his salt advises his clients to say nothing but positive things about the team you're negotiating with. And to his credit, Cousins has done that.
Yet some of Cousins' comments have been received with a healthy dose of incredulity, like earlier in the year when he said that taking less than top dollar would be hurtful to other Quarterbacks:
"It would be almost a selfish move to hurt future Quarterbacks who get in position to have a contract. If you don't take a deal that's fair to you, then you're also taking a deal that's not fair to them"
On face value, that statement isn't totally inaccurate. But at the same time, I don't think any of the Quarterbacks across the NFL complain when Tom Brady or Aaron Rodgers take deals that are friendly both to themselves and their team.
Four: It takes two to tango
As mentioned above, reports indicate that the Redskins have made it very clear to Cousins' agent Mike McCartney that they want to get a deal done, and they have room to move on the money. But much to the chagrin of the Redskins front office, Cousins and McCartney just have not come to the table.
Negotiations always involve each party starting from a position suitable to them, and increasingly compromising until they reach an amenable middle ground.
That is not the negotiation playbook that Cousins' camp is operating by.
Instead, their strategy appears to be start high, and refuse to talk further until the other party agrees. Mike Jones of the Washington Post reports that 'to have a chance of signing Cousins, the Redskins would have to offer him a deal with an annual salary of around $28,000,000.'
Five: Long-term prospects are looking grim
Earlier in the year, multiple media sources (including here at Redskins Capital Connection) received word from inside Cousins' camp that the Quarterback sought a trade out of Washington to San Francisco, to reunite with Kyle Shanahan.
Kirk Cousins appealed personally to owner Dan Snyder for a trade but was basically told not to get his hopes up, per sources.

— Chris Mortensen (@mortreport) March 9, 2017
"Cousins has made it clear he does not want to be there. He wants to get to San Francisco and play for Kyle Shanahan." @wyche89 on Cousins

— NFL Media (@NFLMedia) March 8, 2017
For those asking about "90%", which is fair, this is where things were at when I tweeted original report.

Report was based on credible info pic.twitter.com/UNTghORGvV

— Chad Ryan (@ChadwikoRCC) March 10, 2017
If you take a cynical viewpoint of this entire negotiation process, Kirk Cousins has done everything a player who wanted to hit the free agency market and go to his preferred franchise would do.
There's still a tiny window of time before the Monday 17 July deadline, but at time of writing and based on everything that we know, the odds that Cousins is the Redskins Quarterback beyond the 2017 season are depressingly low.
Comments
comments
Powered by Facebook Comments