News
Eyes on the Eagles: First round pick Derek Barnett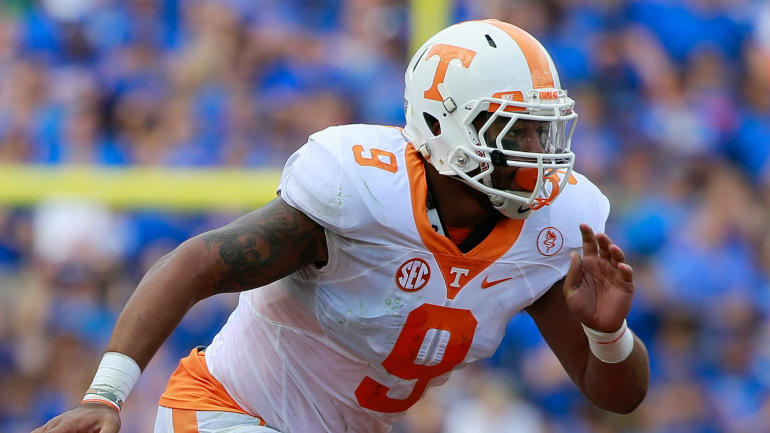 The Redskins have made a heavy investment in their offensive line. With the recent re-signing of Morgan Moses, the long term contract of Trent Williams, and the high draft pick used on Brandon Scherff, the Redskins are hoping to win the battle in the trenches for a long time. The Philadelphia Eagles will face this offensive line for years to come and added defensive end Derek Barnett out of Tennessee with the 14th overall pick to try to swing this trench war towards their favor in their battle against the Hogs 2.0.
Barnett played high school ball in Tennessee and stayed in the state for college. He was the first Vol to ever start along the defensive line in his first game as a freshmen and proved that to be a smart decision by the coaches. That season he broke the SEC sack record at the time for a freshmen. He posted over ten sacks each of his three seasons at Tennessee on his way to breaking Reggie White's Tennessee sack record with 33 sacks, one more than White posted in his career.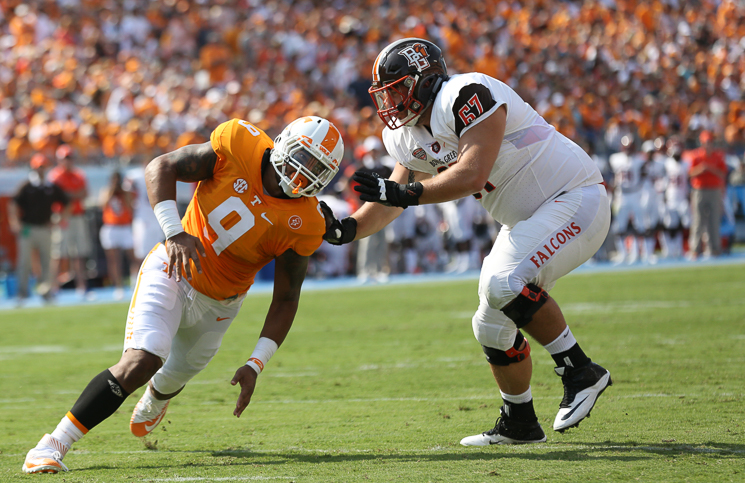 He is a well polished player, having spent three years in the SEC and appears to have used his time their wisely. He has a good bend to get around offensive tackles and has a great motor. He plays to the whistle and is often the cause of that whistle being blown. The Eagles official site breaks down some of his film well. In one particular play, Barnett engages with a tackle, reads that it's a run to the other side, sheds the tackle and turns downfield and pursues a running back near the opposite sideline, finally he finishes the play with a solo tackle. Heads up plays like this are attractive to defensive coaches as less experienced or worse players can be taken out of plays when they are on the weakside.
Barnett set multiple sack records in his time at college and will look to transition that to the NFL. But in addition to his pass rushing abilities, he has impressive plays on his highlight reel including some coverage of running backs.
NFL.com gives high praise to Barnett pointing out his variety of high level skills and production but also points out where he has room to grow  stating that his " Loops to quarterback are rounded and might need a winning, inside counter move as a pro." Many of Barnetts sacks come from around the edge and it's easy to see why as he got to the quarterback so many times. But when he's facing higher level competition he'll likely need to develop at least one other move while continuing to hone his rush around the edge.
Barnett is viewed by many as a safe pick. He was consistent throughout his years at Tennessee and had record setting levels of production. As with almost all first round picks, with the exception of some quarterbacks, on paper and on college film he is impressive and was ranked highly by most people covering the draft.
Bringing it back to the Redskins, Barnett is a hard working player who will be relentless in his efforts to get to quarterbacks, whether they be Kirk Cousins or anyone else the team ends up putting behind center. The Redskins have an a great duo of tackles in Williams and Moses so Barnett will have his work set out for him. But that's more of a compliment to the Redskins tackles than a slight on Barnett. Barnett is a solid player coming out of a very strong conference in the SEC and will be a player that Redskins fans will have to watch out for.
Comments
comments
Powered by Facebook Comments