News
New Grub Tub Holds Drink & Food in 1st Half then Tears, Vomit, & Remaining Dignity for 2nd Half of Game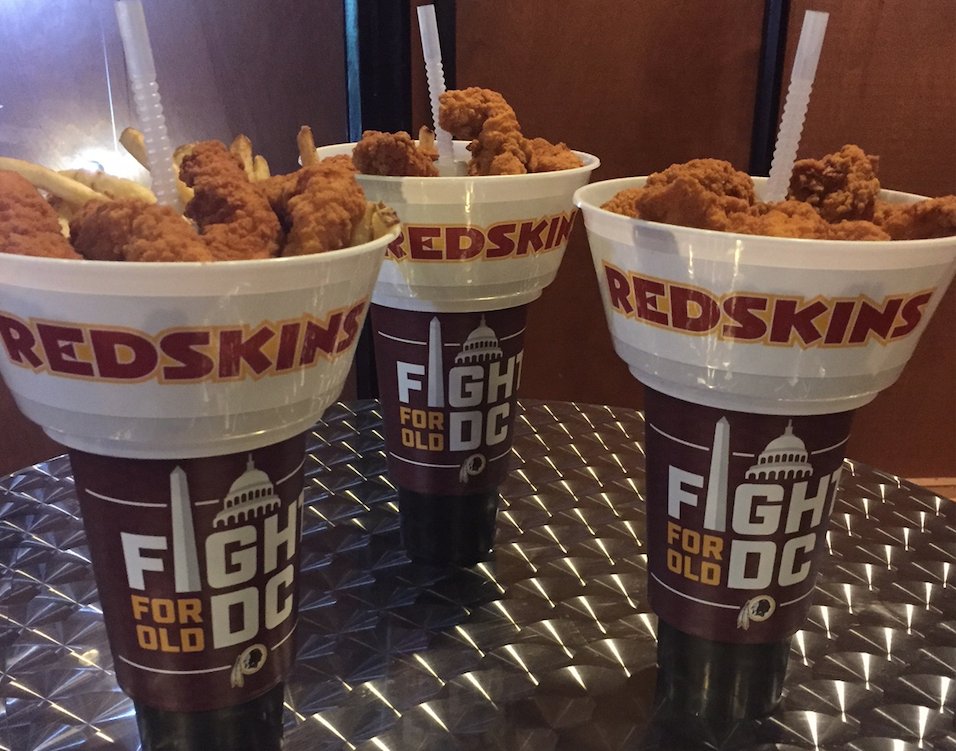 Not since the Romans introduced bread and circuses to appease the masses has such a marketing move been so well received.
The Grub Tub symbolizes so much: The pure laziness of the citizenry, that can no longer be bothered with carrying two items. The greedy indulgence of the team's owner, selling it for at least a whopping $18 dollars a tub. And the blatant disregard for public health, in that the tub certainly contains over a bazillion calories over the daily recommended intake for sugar, fats, carbohydrates and shame.
That being said, I'll take 3 please.
This tub might be the best thing to happen to Redskins fans who attend games at FedEx Field since the 2 home playoff games in 15 years.
At the very best, the tubs can be used to collect fan's tears, vomit and remaining dignity as the 2nd half rolls along and the Redskins defense continues to stop no one.
At the very worst, we'll all die of a heart attack caused by eating this homage to gluttony and thankfully be put out of our collective misery for cheering a team that always finds a way to crush the spirits and patience of the it's fan base.
It's a win-win.
As the Roman Gladiator Maximus Decimus Meridius once said: "Are you not entertained?!"
With the Grub Tub in hand, our answer is a resounding "YES!"
What a time to be alive.
Comments
comments
Powered by Facebook Comments