Podcast
NFL Draft Round One – The Morning After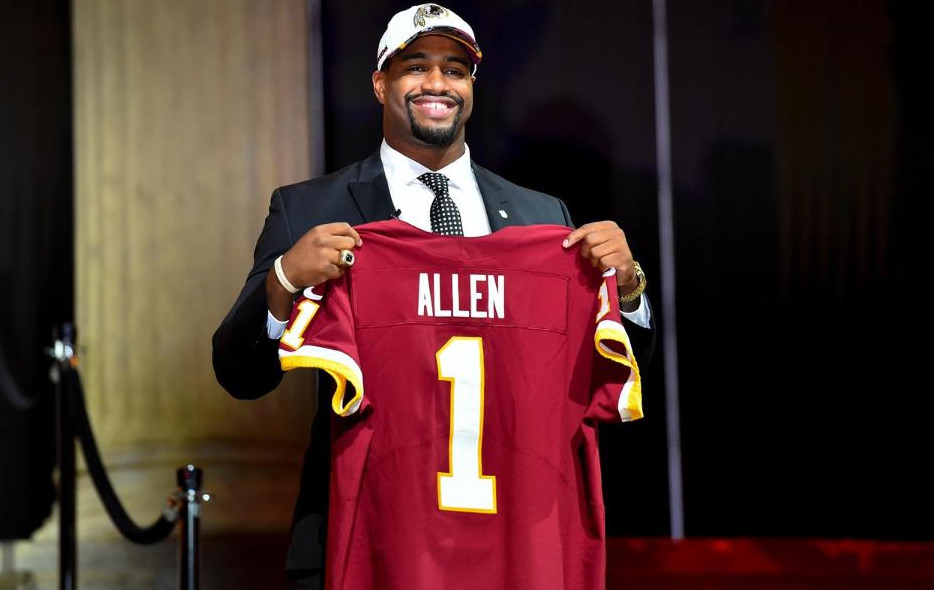 Good news, Redskins fans; it wasn't a dream.
Yes, the Washington Redskins really were fortuitous enough to have hometown hero and absolute stud Defensive Lineman Jonathan Allen fall into their laps at pick 17, where he was promptly snapped up.
Hosts Chad Ryan and Mark Phillips recap the crazy night that was Round One of the NFL Draft, including Chad's late night phone call with Redskins Insider Michael Phillips live from NFL Draft headquarters in Philadelphia. Michael was one of the few Redskins reporters in Philadelphia for the draft, and as such was also one of the first to actually speak with Jonathan Allen after he was drafted.
Together we recap (and provide reassurance regarding) the situation with Allen's shoulders, what role he'll play with the Redskins, and what this pick means for the rest of the Redskins draft.
Also, we run you through the names we'll be looking at in Round Two of the NFL Draft tonight, because there is still plenty of talent left on that board!
All that and more in this special 'morning after' edition of the Redskins Capital Connection podcast.
Comments
comments
Powered by Facebook Comments