News
Pryor vs Brown: Perceptions of the one year deal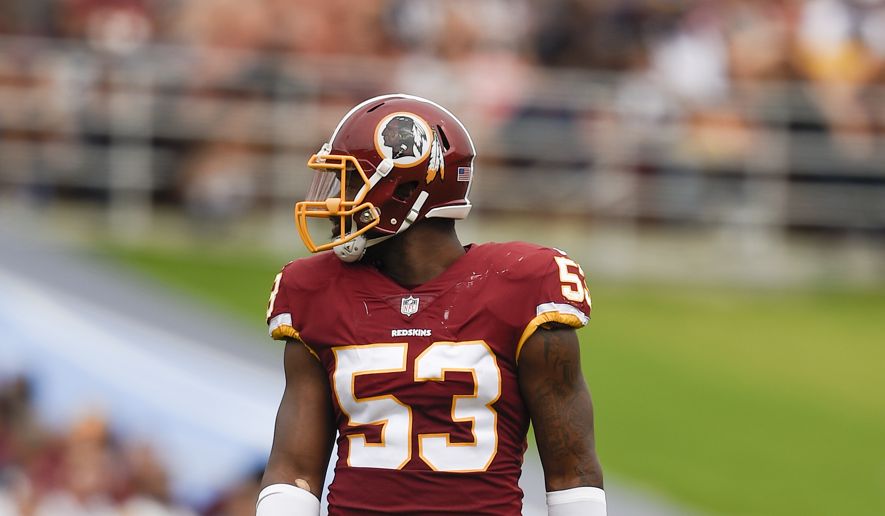 This week instead of matching players from opposing teams against each other, we'll be taking a look at players who line up on opposites sides of the ball during Redskins practices, Zach Brown and Terrelle Pryor
Both of these players had career years during the 2016 season and both of them signed with the Redskins at 27 years old. And each of their deals is only for one year, giving them a chance to prove their worth and earn a long term contract in Washington or elsewhere.
But so far their seasons have followed different trajectories, showing why one year deals are sometimes worthwhile. For every player that turns out to be worth it, there's another that doesn't perform or fit with a team.
Potential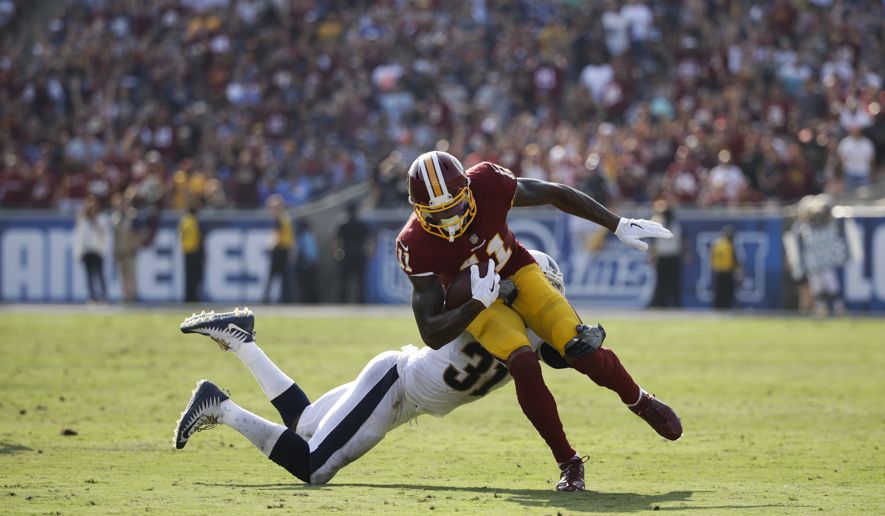 Pryor has displayed freakish athletic ability that's attached to a frame practically hand designed to be a receiver. He's tall, fast, and long. Playing for the Browns last year he managed over a thousand yards catching balls from a myriad of quarterbacks. Redskins fans got to see some of his potential last season when he matched up fairly well against the Redskins, at least for a half.
While Pryor was a notable signing in the eyes of the public, being a receiver will do that, Brown came off a great year in Buffalo before he signed with Washington. He tallied 149 tackles, four sacks, and an interception in the season and through in two forced fumbles to boot. Brown also plays in a pivotal position on the defense at middle linebacker that the Redskins desperately needed to improve this past offseason.
He too has great physical attributes including a 4.5 second 40 yard dash and showed during his time with the Bills that he can translate that speed to the field.
Production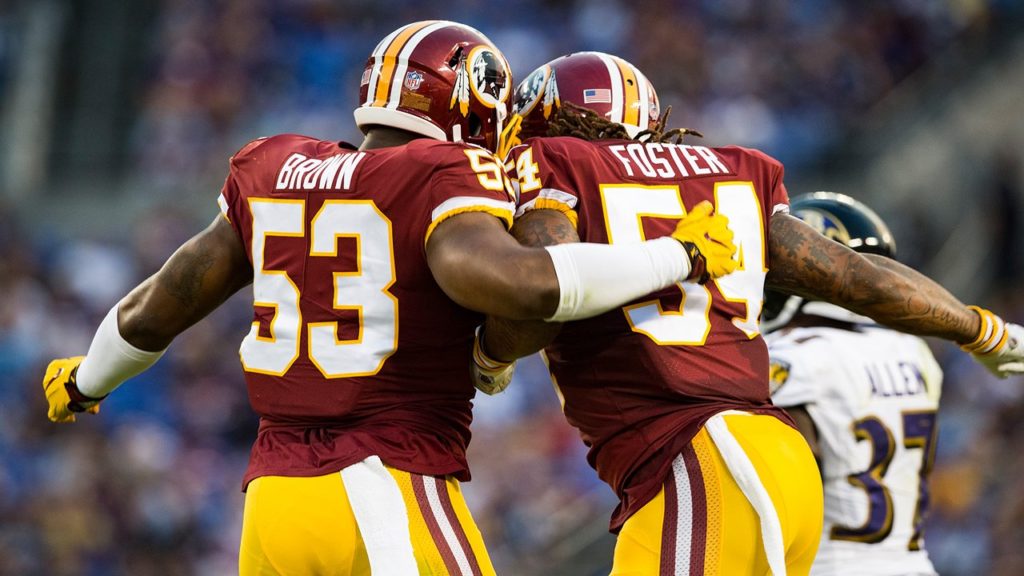 Physical attributes only take you so far. After all, it's been rumored that Joey Harrington could kneel at the 50 yard line and hit the crossbar with a ball. What really matters is what happens within the white lines on game days. Both Brown and Pryor showed they could be productive with their previous teams but while Brown has prospered, Pryor has struggled to make a meaningful impact and saw his snaps drop dramatically against the Eagles.
Brown leads the Redskins in tackles and it isn't even close. He has more than double the combined tackles (63) than his nearest teammate (Mason Foster, 31) and has a similar ratio in solo tackles with 41 compared to Fosters 22.
Tackle stats can be misleading because certain positions are more prone to make tackles but Brown has earned his stats. He's roamed from sideline to sideline and knifes into the backfield for tackles for loss and big stops. Additionally, he helps anchor an important spot on the defense that requires players to lead.
Pryor on the other hand hasn't had a standout year so far. He's on pace for under 600 yards and under 3 touchdowns for the entire year. He has also struggled with his route running and has had drops throughout the year that could have extended drives.
While it can't be denied that Pryor has struggled, it's worth pointing out that the Redskins are near the bottom of the league this season when it comes to getting the ball to wide receivers. Even with only 223 yards, Pryor is third on the team in that category and the only two players with more receiver yards are running back Chris Thompson and tight end Vernon Davis.
Pryor is also fourth on the team in receptions, notably ahead of every receiver except Jamison Crowder. One area he stacks up poorly in against his teammates is touchdowns. With only one score this season he is tied for fifth and behind his receiver teammates Josh Doctson (2) and Ryan Grant (2).
Perception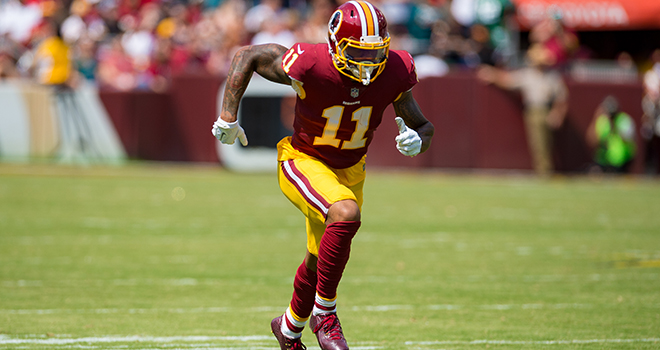 Brown has earned the positive buzz that surrounds his name. Many are calling for the Redskins to sign him to an extension and if he continues to play the way that he has, then that certainly seems like a sound plan.
On the flip side of Redskins fans, love/hate relationship with the team, many are calling out Pryor and questioning value, his route running, and his hands. Some have called for him to be traded and there aren't many defenders for him, at least not ones that are being very vocal.
It's still worth putting an asterisk next to Pryor this season. The Redskins have only played six games and haven't gotten the ball to any receiver well. But if Pryor doesn't turn his frame and athleticism into some meaningful production, the naysayers will get louder and the negative perception will stick with decision makers as well as fans.
Summing things up
Brown and Pryor are perfect examples of why teams sign players to one-year deals. Players that have a high potential and a small sample size of quality production are easy to throw money at but pragmatic general managers and team presidents have weigh potential versus production and asses risks and rewards.
If a team can get a player to sign a one year deal and play well, the player might be more inclined to stick around because the organization showed faith in them and the player knows they can produce in the team's system. If it doesn't work out, there isn't a long term cost to pay and the team can move on while the player looks for other options.
At only six games in it's not fair to completely judge these players but it is a large enough sample size to see some trends.
Do you think Brown will sign long-term with the team? And do you think Pryor will turn it around and be more productive for the Redskins this season? Let us know in the comments below and on social media.
Comments
comments
Powered by Facebook Comments