News
Reaction: Redskins select Jeremy Sprinkle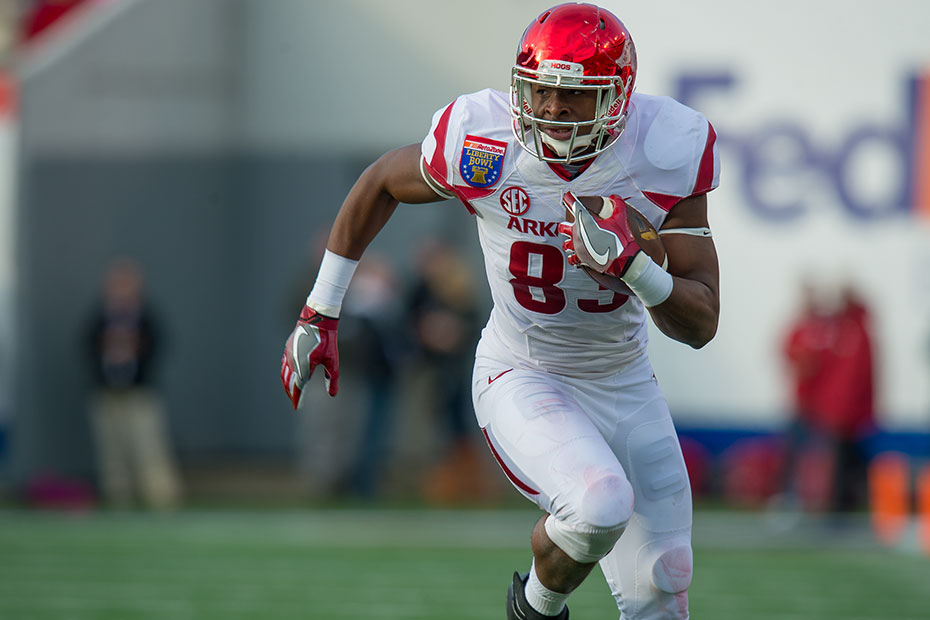 The Redskins added another tight end to the team by selecting tight end Jeremy Sprinkle out of Arkansas with the 154th pick in the draft. He's a large tight end, 6-5, 252 lbs, with a lot of blocking experience due to playing in Arkansas' system.
He has had an off the field issue that is being brought up again by multiple people following him being drafted.
Here are some reactions to the Redskins selection.
sprinkle too good to pass up. Has he been a knucklehead at times, yes… does he come with a tool box? You bet. Can reduce abuse on Reed

— Pete Medhurst (@PeteMedhurst) April 29, 2017
The Redskins grab one of the best blocking tight ends in the class.

— Steve (@SteveDraft_) April 29, 2017
I don't hate the pick of Sprinkle. He's a talented TE & good blocker. Mayock thinks in a normal TE draft class he would've been a day 2 pick

— Robbie Duncan (@RobbieDuncanOL) April 29, 2017
Comments
comments
Powered by Facebook Comments