News
Reaction: Redskins select Samaje Perine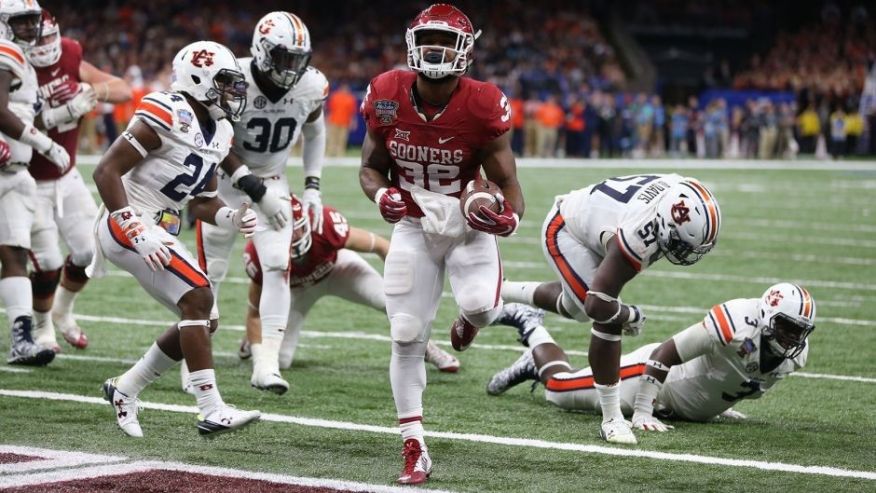 After what's likely to be a highly rated first three rounds, the Redskins kicked off the third day of the draft by using the 114th on running back Samaje Perine from Oklahoma.
Perine holds both the career rushing record for the University of Oklahoma as well as the single game record for must rushing yards in an FBS game (427).
Here's some reactions to the Redskins first selection of the day.
A #Redskins source told me pre-draft that Perine was the team's highest rated RB after Cook, Fournette and McCaffrey. They got their guy.

— Grant Paulsen (@granthpaulsen) April 29, 2017
Samaje Perine to #Redskins immediately becomes one of the most fantasy-relevant selections of the draft. He's going to beast.

— RosterWatch (@RosterWatch) April 29, 2017
Pay no attention to the 40 time w/Perine. See 3C-20S. Defenders melt off Perine like butter hitting a hot cast iron frying pan.

— Matt Waldman (@MattWaldman) April 29, 2017
Perine is gonna be a bruiser. Matt Jones' likely replacement. Him and Fat Rob will compete for the no. 1 spot.

— Robbie Duncan (@RobbieDuncanOL) April 29, 2017
Comments
comments
Powered by Facebook Comments