Podcast
Recapping MNF and looking back at the first four games of 2017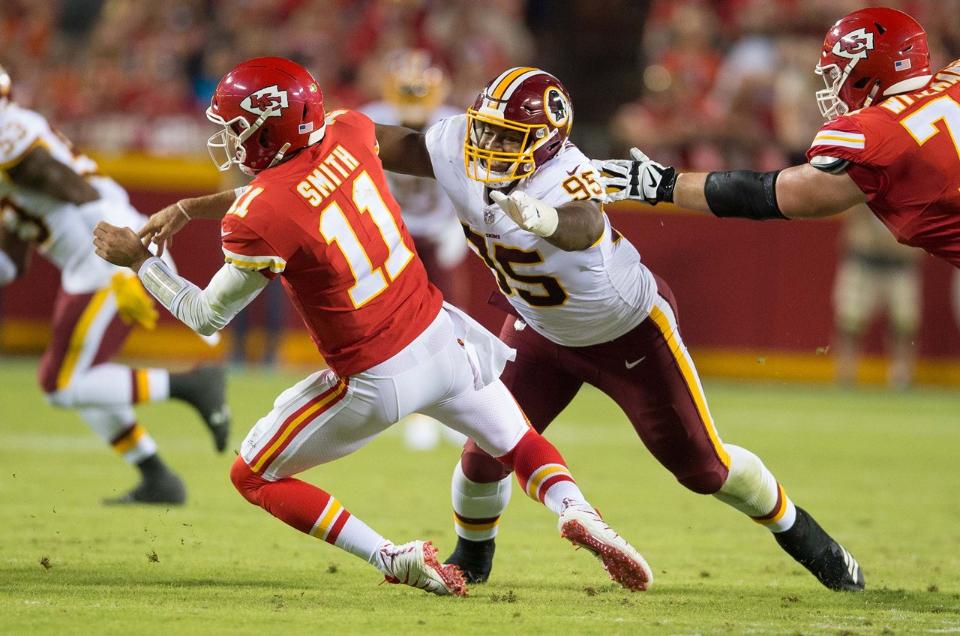 We've reached the first quarter mark of the 2017 Washington Redskins campaign, and it just so happens to coincide with the bye week, so what better time to recap not only the 29-20 loss to the Kansas City Chiefs on Monday Night Football, but also step back and look at the big picture after four games.
The Redskins find themselves at 2-2 heading into the bye, and there have been some enormously positive signs so far, but also still some areas of concern remain, and the room for improvement is still very much there.
To help host Chad Ryan unpack all of this, friend of the show Michael Phillips (Richmond Times-Dispatch Sports Editor) dials in and talks about the biggest bright spots, the biggest surprises, and the biggest concerns as the Redskins look to compete for a playoff spot once again in 2017.
As always you can listen to the Redskins Capital Connection podcast on iTunes, Apple Podcasts, Pocket Casts, Podcast Addict, Stitcher, ESPN980.com, Player.fm, Tune.In, and more! You can also listen right here:
Comments
comments
Powered by Facebook Comments