News
Redskins Make One Last Push for .500 & Mediocrity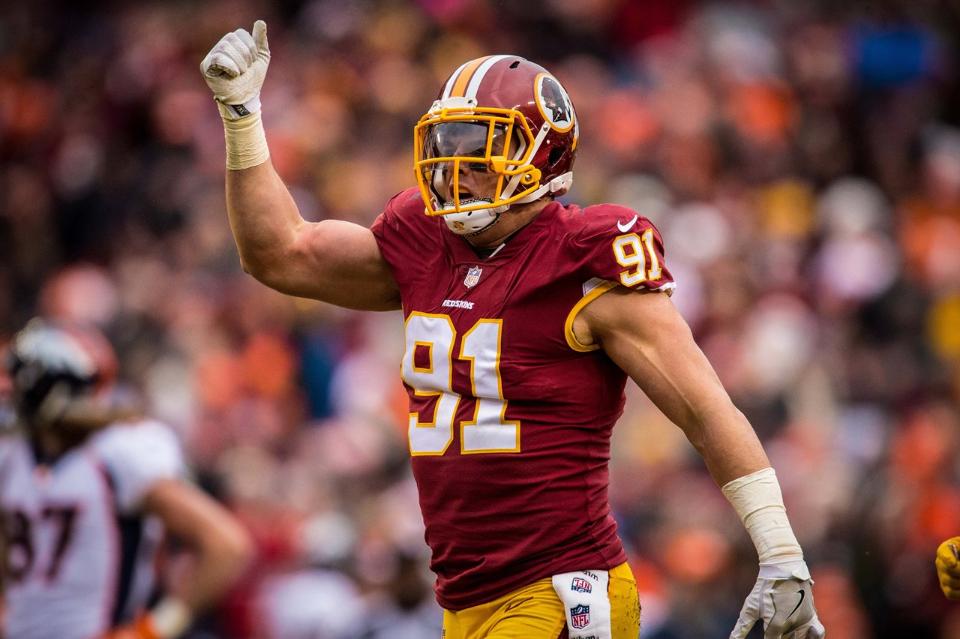 Watching last week's Redskins victory over the Denver Broncos made for a Christmas Eve that was slightly happier and jollier due to the win for many Redskins fans. It was a dominating performance put on by the defense, Ryan Kerrigan, and Kirk Cousins. 
One could say the Broncos had nothing to play for and were just anxious to leave FedEx Field uninjured as their playoff aspirations were over weeks ago as well.  It wasn't an exciting game by any means but it showed just how much the Redskins want to compete and have players who are playing to showcase their skills not just for the Redskins brass but for other teams as well.
For Redskins fans and column writers, it's hard to find a silver lining in what amounts to a mediocre season where injuries and missed opportunities have plagued the team this year.
NFL has always enjoyed selling parity as way to keep disinterested fans from infecting the diehards and addicts to the NFL. I feel like parity is pushed by Madison Avenue executives Mad Men style in some smoky corporate meting room where they present ideas to the NFL heads with catchy phrases like: "Maybe YOUR team will be good this year and make a playoff push!", "There's always next year!", and "The NFL! Now with more parity!"
Clearly that's not been the case, as there has only been 3 teams who have never won a Super Bowl who have hoisted the Lombardi Trophy in the last 10 years.  Those other 7 teams in the last decade have won a Super Bowl.  Moral of the story I guess, is… don't believe in parity but do believe in history?
This once proud franchise has a great deal of history to contend with since its Super Bowl winning years. Most of it, sadly, is a giant swath of failure and disappointment. The fact that these Redskins have a decent chance of having 3 consecutive non-losing seasons since the late 1990s is a good thing and showcases some growth and stability when it has had so little of it for so long. This is a good thing, but not a great thing by any means and fans shouldn't pop open bottles of champagne yet.
You won't hear Redskins fans yell, "Yay for parity and mediocrity!", as the Redskins march toward an 8-8 record.
But for the first time in a long while, Redskins fans can start to temper their expectations that a team is slowly being built from the ground up in small painstaking ways. Years 4 and 5 with a consistent coaching regime should pay dividends in the long run when building a team that might have winning seasons in the near future if it maintains this consistency.  The Redskins have found a way to win and lose games this year, and with more practice they should be able to turn a corner at some point and catch a wave of luck and prosperity. Or, they could continue to lose and atrophy a fan base that is receding faster than a beach during hurricane season.
Even if Cousins decides to sign elsewhere the Redskins will have a crop of decent free agent QBs to choose from at a lower price and can utilize that savings to continue to build the defense and maybe get some decent wide receivers to help them. If Cousins signs with the Redskins, than they keep some consistency and will have to utilize the draft as way to continue to build the defense and wide receivers.
We'll have to watch and see if mediocrity and parity is the toll paid toward becoming a quality team or just another step deeper into the abyss of losing again and again.
Comments
comments
Powered by Facebook Comments