News
Three Defensive Line Options For The Redskins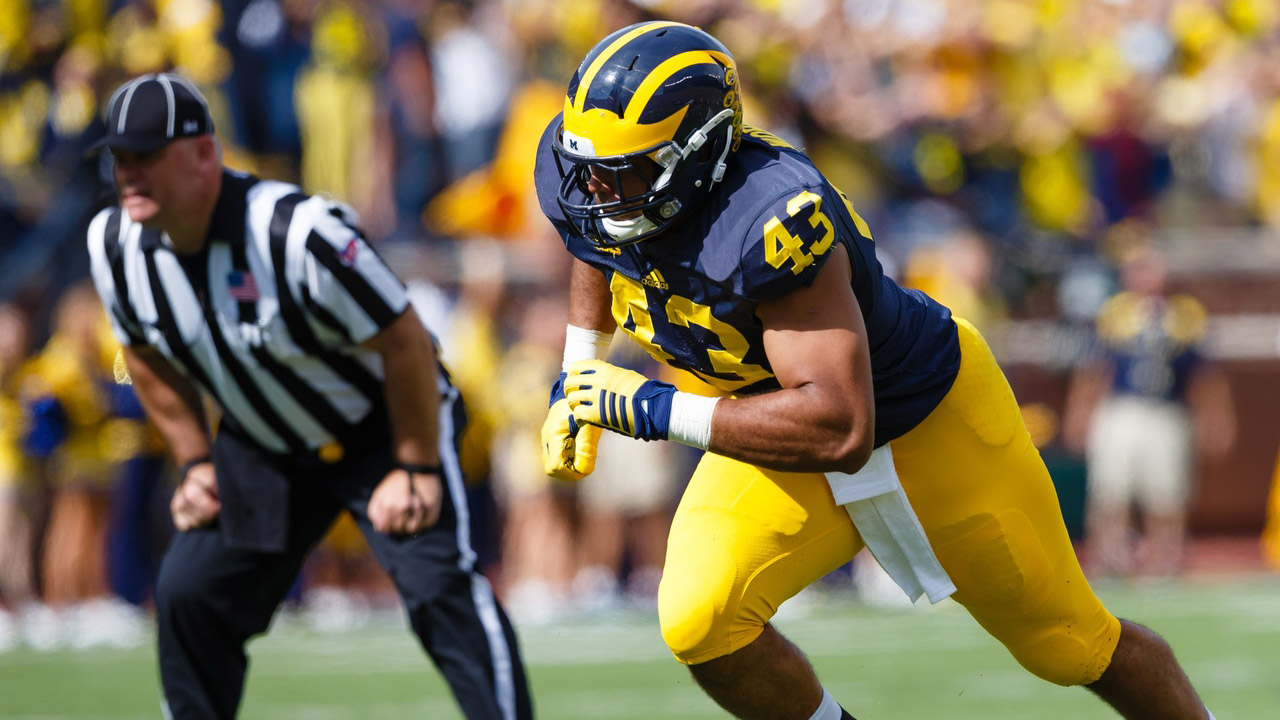 The countdown to 2017's NFL draft is now well and truly on, and the intrigue surrounding the Washington Redskins first round selection continues to heat up. With the departure of personnel evaluation guru Scot McCloughan, it's anyone's guess as to what type of strategy the Redskins will be utilizing in their approach to the draft this year, and as such we here at Redskins Capital Connection are taking a look at potential prospects via their position groupings.
With pick 17 in the first round, the Redskins could look to address any number of positions on their roster, though all signs seem to point towards a defensive focus thus far. Earlier in the year we took a good look at three potential Safety prospects the Redskins could feasibly wind up with in the first round of the draft.
Today it's the Defensive Line we're breaking down into each of our chosen three prospects strengths, weaknesses, and how they would fit with the Redskins.
Jonathan Allen
Defensive End, Alabama Crimson Tide
6'3, 286lbs
Overview
Such is the mix of talent and depth in the 2017 draft class across a wide range of positions, Jonathan Allen is being mocked from the top five all the way to the late first, and everywhere in between. To be fair, part of that stems from the uncertainty regarding Allen's shoulders, which he's had multiple surgeries on and now is showing signs of early stage mild arthritis. For what it's worth, neither Allen himself nor the team doctors from Alabama believe there is any undue cause for concern. In 2016, Allen recorded an impressive statline that included 69 tackles, 16 tackles for a loss, and he led Alabama with 10.5 sacks, which saw him earn the Chuck Bednarik and Bronco Nagurski Award as the top defensive player, on the top defense in American college football in 2016.
Strengths
Incredibly athletic
Full suite of pass rush moves
Versatile, can play inside or outside the line
Team leader on and off the field
Unquestionable work ethic
Consistent Quarterback pressure
Weaknesses
6'3 height could be considered undersize for position
Concerns about ability to be a 3 down player
Use of hands against bigger blockers needs work
Fit with the Redskins
There's no question that if fully healthy, Jonathan Allen would step in to the Redskins defensive front and be an instant upgrade. However, after the debacle that saw Josh Doctson miss almost his entire rookie season due to a persistent achilles injury, can the Redskins afford to gamble on a player who may end up battling similar lingering soreness, albeit in his upper body? If Jonathan Allen is available at pick 17 (assuming the Redskins don't trade up), then it's likely that teams have been scared away by the risk that his shoulders pose, meaning Bruce Allen and the Redskins would need to weigh up the risk versus the reward in picking such a prodigious talent.
If Allen does have his name called out by the Redskins on draft night, he'll be moving to an area he's already more than comfortable in; Allen played his high school football at Stone Bridge (in Ashburn), where he won the 2012 Gatorade Virginia Football Player of the Year.
Malik McDowell
Defensive Tackle, Michigan State Spartans
6'6, 295lbs
Overview
Since the end of the college football season, Malik McDowell's apparent draft stock has fluctuated consistently. He's been touted as a top 15 draft pick at times, and other times he's fallen outside of the first round in mocks entirely. Some of this has been as a result of other players rising up draft boards, and some of it has been seen as perceived corrections on McDowell's valuation. Regardless, McDowell remains an exciting Defensive Tackle prospect for teams looking for young talent, and at age 20, they don't come much younger. McDowell is an example of a young player who continues to improve, and at 6'6 and close to 300 pounds he has the prototypical size that teams covet up front on the defense.
Strengths
Has great size and uses it to his advantage
Strong against the run
Explosive athleticism
Proficient at beating blocks
Sticks his tackles
Can play every down
Weaknesses
Relies on athleticism instead of technique
Doesn't get low
Concerns about reliability and work ethic
Fit with the Redskins
If the Redskins stick at pick 17 and select McDowell, prepare for a cavalcade of pundits to call the pick a reach. When you take the time to look beyond mock drafts and really study McDowell's game tape though, it's hard not to get excited about the huge potential the young Spartan possesses. And when it comes to McDowell, 'potential' is a word that applies succinctly; he's so athletic, so explosive, and so capable that when you see him make jaw dropping big plays, it's fair to wonder why he didn't make more of them throughout his college career.
In the first round, there's perhaps no better fit for McDowell than the Washington Redskins. Stepping in as a presumed starter, McDowell would benefit enormously under the tutelage of Jim Tomsula, and it is not hyperbole to say that if everything went right McDowell could cement himself as one of the best Defensive Line players in not just the NFC East, but in the NFC as well, leading to a potential rookie Pro Bowl nod.
Chris Wormley
Defensive End/Tackle, Michigan Wolverines
6'5, 299lbs
Overview
When you're an All-Big Ten defensive first team player in your senior year, you're going to make people sit up and take notice, and that's exactly what Chris Wormley did in 2016 for the Michigan Wolverines. At age 23 and as a fifth year redshirt senior, Wormley captained the Wolverines with aplomb, and notched up 6.5 sacks and 14.5 tackles for a loss. Universally loved by his Michigan teammates and coaches alike, one thing that scouts agree on when discussing Wormley is that he is a strong and motivational leader both on and off the field.
Strengths
Good technique
Closes gaps and running lanes consistently
Finishes plays, high motor
Great size
Uses long arms well to bat balls at the line
Good power off the snap
Weaknesses
Raw, needs coaching
Injury history (2012 ACL as a freshman)
Lacks explosiveness
Fit with the Redskins
Even the most ardent fans of Chris Wormley would likely be surprised to see his name called at pick 17, but that doesn't mean that it would be a bad pick. It's possible that both Jonathan Allen and Malik McDowell could be off the board before the Redskins are on the clock, and if they rate Wormley highly enough, then selecting him makes sense.
Wormley is versatile and talented enough that he could be a rotational player in Greg Manusky's defensive front, playing Defensive End, Defensive Tackle, or even rushing from the edge situationally. Versatility is a valuable commodity in the NFL, afterall. As is leadership and high character, both of which Wormley has in spades. If McCloughan was still with the Redskins, Wormley would fit the bill as a 'football player'.
Comments
comments
Powered by Facebook Comments