News
Welcome home, Jonathan Allen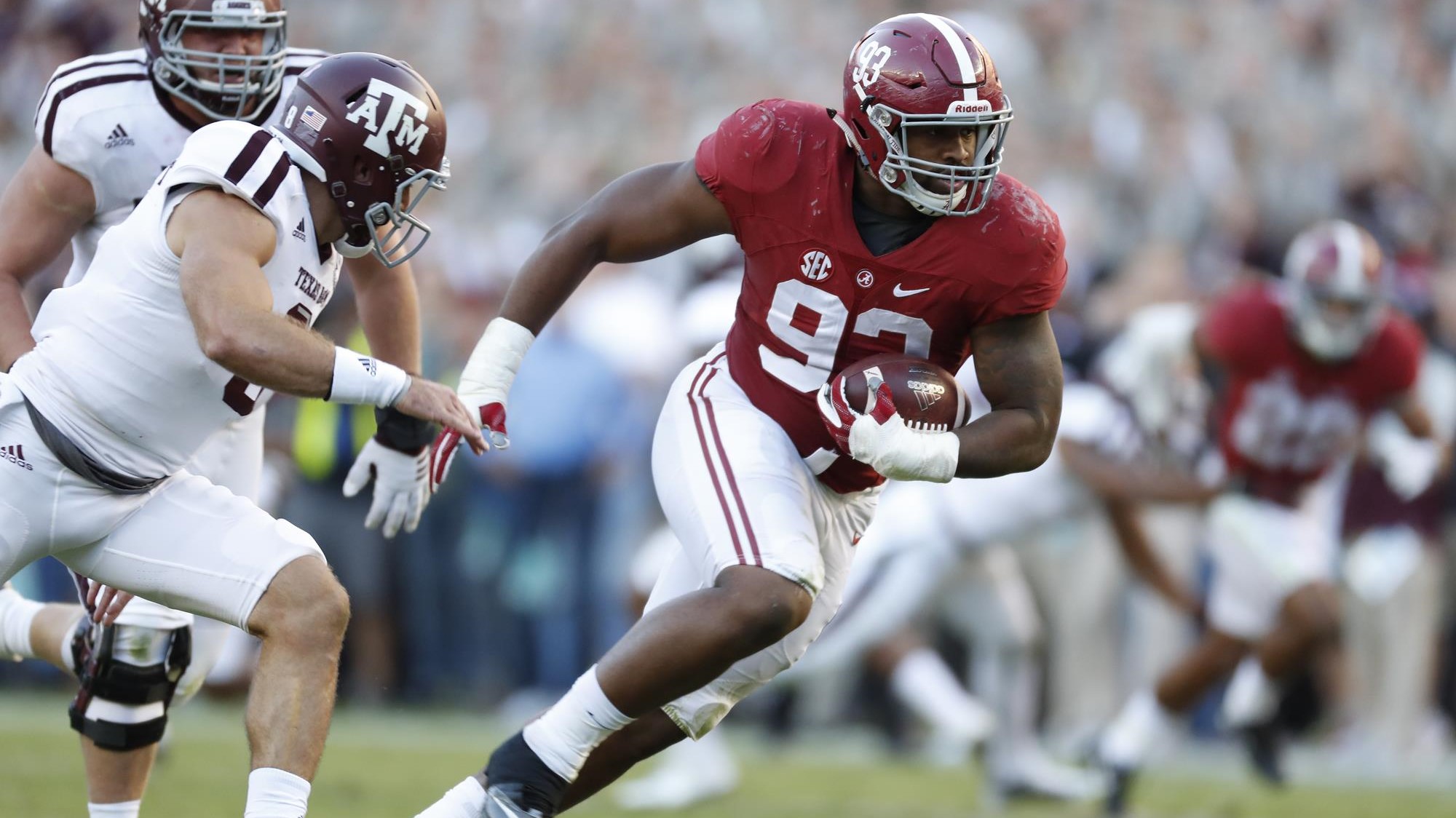 With the 17th overall pick of the 2017 NFL draft, the Washington Redskins selected the hometown hero Jonathan Allen!
There will be a full film analysis coming shortly here on Redskins Capital Connection, but in the mean time, here was our pre-draft scouting report on him:
Jonathan Allen
Defensive End, Alabama Crimson Tide
6'3, 286lbs
Overview
Such is the mix of talent and depth in the 2017 draft class across a wide range of positions, Jonathan Allen is being mocked from the top five all the way to the late first, and everywhere in between. To be fair, part of that stems from the uncertainty regarding Allen's shoulders, which he's had multiple surgeries on and now is showing signs of early stage mild arthritis. For what it's worth, neither Allen himself nor the team doctors from Alabama believe there is any undue cause for concern. In 2016, Allen recorded an impressive statline that included 69 tackles, 16 tackles for a loss, and he led Alabama with 10.5 sacks, which saw him earn the Chuck Bednarik and Bronco Nagurski Award as the top defensive player, on the top defense in American college football in 2016.
Strengths
Incredibly athletic
Full suite of pass rush moves
Versatile, can play inside or outside the line
Team leader on and off the field
Unquestionable work ethic
Consistent Quarterback pressure
Weaknesses
6'3 height could be considered undersize for position
Concerns about ability to be a 3 down player
Use of hands against bigger blockers needs work
Fit with the Redskins
There's no question that if fully healthy, Jonathan Allen would step in to the Redskins defensive front and be an instant upgrade. However, after the debacle that saw Josh Doctson miss almost his entire rookie season due to a persistent achilles injury, can the Redskins afford to gamble on a player who may end up battling similar lingering soreness, albeit in his upper body? If Jonathan Allen is available at pick 17 (assuming the Redskins don't trade up), then it's likely that teams have been scared away by the risk that his shoulders pose, meaning Bruce Allen and the Redskins would need to weigh up the risk versus the reward in picking such a prodigious talent.
If Allen does have his name called out by the Redskins on draft night, he'll be moving to an area he's already more than comfortable in; Allen played his high school football at Stone Bridge (in Ashburn), where he won the 2012 Gatorade Virginia Football Player of the Year.
Comments
comments
Powered by Facebook Comments