News
Why it's okay to be hyped for Josh Doctson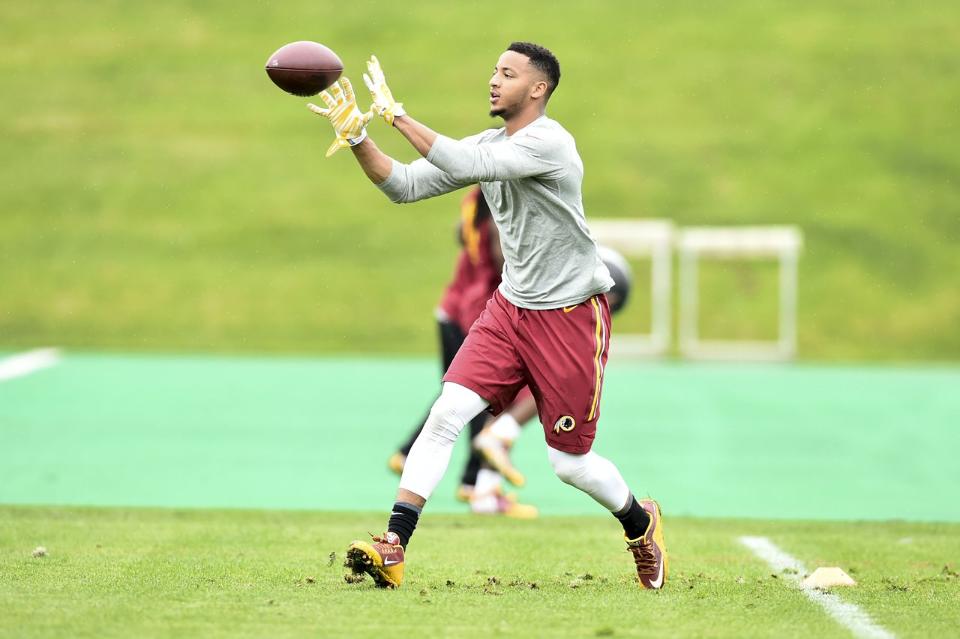 In the 2017 draft the Redskins went heavy on defense, selecting defensive players with their first, second, and fourth picks. Six of their overall ten picks were on the defensive side of the ball. But in the upcoming season they may receive a major boost from a former first round draft pick, Josh Doctson.
Doctson has had an interesting past year with the Redskins. He has been nagged by a mysterious Achilles tendon injury. Never truly explained, his injury limited him to almost no playing time in the 2016 season. His most notable action was against the Steelers where he caught a long pass that probably could have been a touchdown if it wasn't under thrown. But realistically, his injury limited his time on the field to a point where he should mostly be viewed for his potential.
There has been discussion on some of the Redskins forums around the web that seem very negative of Doctson. He seems to have been lumped in with previous Redskins receivers that didn't work out or with players who couldn't overcome injuries.
While his injury persisted throughout the season, it seems to have mostly gone away. Of course that's Doctson's saying he is feeling better but he has been cleared to practice and has impressed his coaches. Some level of hesitancy is understandable given the lingering nature of his injury last year but that isn't reason to forget why Doctson was considered a steal in the 2016 draft.
Size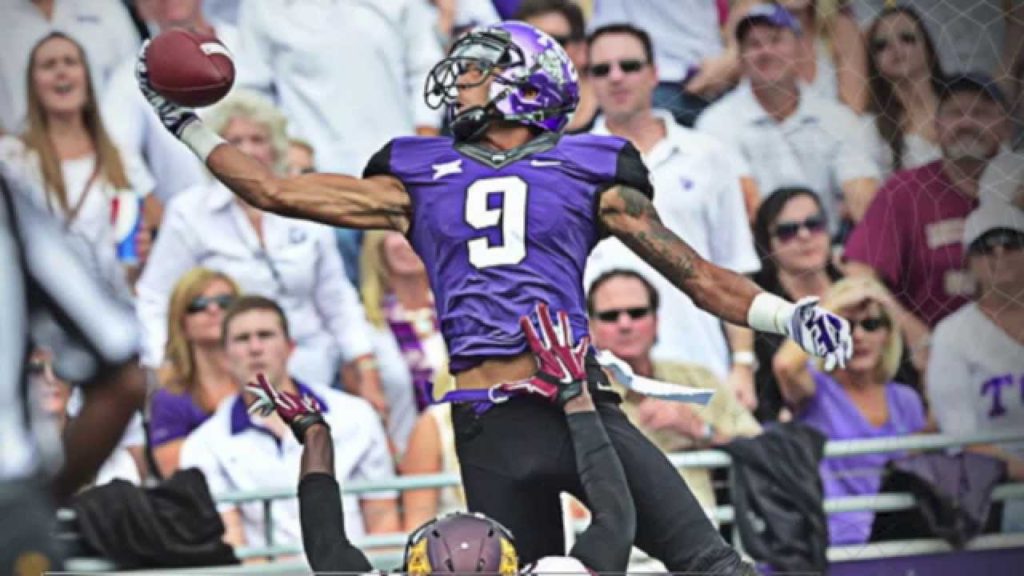 The Redskins saw DeSean Jackson and Pierre Garcon move to other teams in free agency. These two were key cogs to the passing attack of the Redskins but losing them gave the Redskins an opportunity to go in another direction, up, in both height and size. The Redskins brought in Terrelle Pryor who is a physical mismatch with defenders, and still have Maurice Harris (6'3″, 200lbs) and Jordan Reed (6'2″, 246 lbs). With Docston coming back to the fold, Kirk Cousins has a stable of tall, long, and physical receivers.
Fade route jokes are aplenty around Redskins park and on social media but the fact of the matter is that tall, athletic receivers give you options that smaller receivers don't. That's not to say Jamison Crowder isn't going to do great things for the team, receivers like him also have unique skills, but some routes are easier to throw to receivers like Doctson.
Mid-air Skills
Doctson isn't just tall for heights sake, he uses his height to catch jump balls and combines his size with mid-air acrobatics and high level athleticism. He has a wide catch radius and grabs balls that are thrown poorly. Cousins has improved his accuracy but isn't perfect. Having a receiver who can cover up mistakes can be a safety blanket for a quarterback. Reed does this beautifully from the tight end spot for the team. If Doctson can trend in that direction Cousins will have more confidence letting balls rip downfield.
Youth
This is the weakest case for Doctson considering his injury history but it's still important, he's fairly young. While Jackson and Garcon were important parts of a top tier receiving corps, they're approaching or already into the latter half of their professinal careers. Newly acquired receiver Pryor is new to his position, but he's already 27. Doctson is 24 and could potentially have a long career ahead of him.
Wrapping things up
As stated earlier, some level of doubt or hesitancy is understandable given how the 2016 season went, but Doctson is back to practice and has the offseason to work himself into form. While Achilles tendon injuries can be tricky, there are players who return from them, such as Michael Crabtree. It's also worth clarifying that while we don't have all the details about Doctson's injury, he didn't rupture or tear it. There's still plenty of reasons to jump on the Doctson hype train.
To see his size and skill in action, you can check out our film breakdown we did last year.
Comments
comments
Powered by Facebook Comments