News
Opinion: Why the Redskins and Kirk Cousins need to make a decision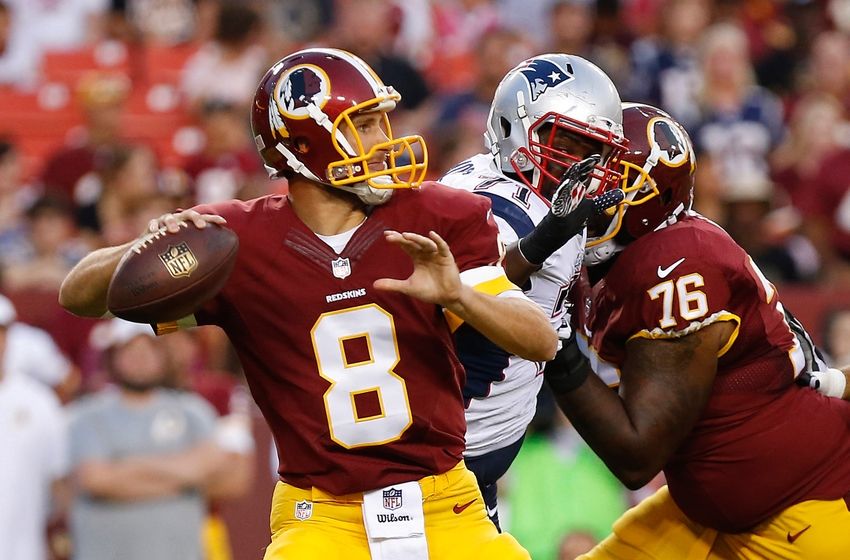 The deadline for the Redskins to extend Kirk Cousins to a long term deal is quickly approaching. Cousins has put up back to back record breaking seasons for the club but there are still doubts and debates about his value in comparison to what he's expected to be paid. While Cousins has often said he's okay playing on the franchise tag, and the Redskins have proven with last year that they are willing to do so, there are good reasons that both sides need to come to a final decision instead of playing out another year on a one-year tag.
Cousins has earned it
Cousins has put together two of the best statistical seasons in Redskins history in back to back years. While this is skewed because the league is trending towards more passing yards, remember John Kitna threw for 4,208 yards in 2006 which would have lead the league in '92 and 93′ beating Dan Marino and John Elway respectively, Cousins has done more than just chuck up numbers. He's the most capable relatively young quarterback the Redskins have had in years and he brought them to the playoffs in his first full year as a starter.
Cousins is not Tom Brady but he has progressed each year he has been with the club and shown that he is better than the majority of current NFL quarterbacks.
The Redskins have a horrible recent history with quarterbacks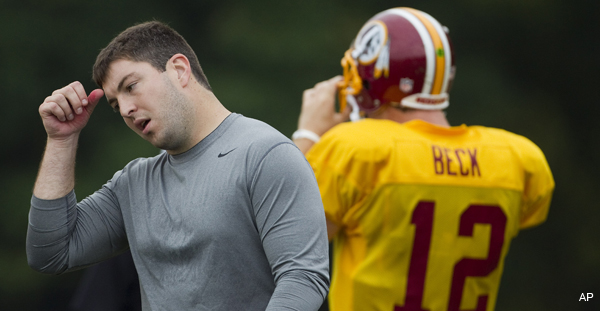 Some fans are quick to throw salt at Kirk Cousins but they seem to have forgotten the wilderness that the Redskins have been wandering in at quarterback. The team has started 16 quarterbacks since Dan Snyder bought the team in 1999 and almost all of them were poor, inconsistent, or aging. The Redskins have been lucky to have the same starting quarterback two seasons in a row, let alone a good one that breaks records year on year.
Cousins being a better quarterback than his predecessors might not be a very high bar but it is a bar that is there.
The team dragging this out another year doesn't help anyone
A strong argument could be made that going into last seasons the Redskins hadn't seen enough of Cousins to unload a Brinks truck onto his driveway. Having seen teams be burned in the past by flash in the pan quarterbacks the Redskins conservatively decided to give Cousins a 'prove it' year. The team fell short of the playoffs but Cousins had another productive season. He was not perfect but the Redskins now have a large enough sample size of Cousins playing for their team with their players in their own system to make a long term decision.
Even if the Redskins disagree on Cousins ability at quarterback. Even if the Redskins don't think he is worth the money, they have enough information to know that now and can make a decision.
Cousins dragging it out doesn't help either
The flip side of this is that it isn't just the Redskins who have to make this decision. The front office and coaches have repeatedly said they want to keep Cousins as part of the team. Cousins needs to decide if that's in his best interest and if he wants to do it. His agent will do the job an agent is supposed to do and make sure Cousins gets the best deal he can but if Cousins wants to make something happen on his end of the negotiations he can.
Cousins has been a good citizen playing on the franchise tag and being willing to continue to do so but he also needs to make a decision.
Everyone pays for quarterbacks
The reality in the NFL is that starting quarterbacks get paid when they become free agents. In fact, even quarterbacks that aren't starting caliber get paid in the NFL. Paying Cousins a massive amount of money to be lead the Redskins offense isn't different than what every other team in the league has to do.
If a team is lucky they win the Super Bowl before the big payday, such as the Packers and Ravens, but in many cases, teams have to make a commitment to a player before that happens. It isn't an easy decision but it's a decision many front offices have had to make.
What's the alternative?
This is a pessimistic question but one worth asking. The NFL only has a finite number of good quarterbacks at any given moment. If the Redskins eventually let Cousins go, they're going to have to replace him with someone. Their options are to either pay a proven veteran, which will still cost a lot of money, draft a player who will take time to reach Cousins' level of production and if he does will eventually cost the team a lot of money, go with a less expensive veteran who probably won't have the same level of production, or take a gamble to find a diamond in the rough which might not pan out and if it does it will likely cost the team money anyway.
Wrapping things up
Commitment is hard, especially when you could easily be committing tens of millions of dollars directly and even more so indirectly because a player's performance can affect a team's income. But the Redskins have been stalling on making this decision for long enough and have more information than teams usually have before making this type of decision. They need to make a commitment whether it's sticking with Cousins or not and Cousins needs to decide where he stands.
Comments
comments
Powered by Facebook Comments