Podcast
2019 Schedule, & Positions of Need in the Draft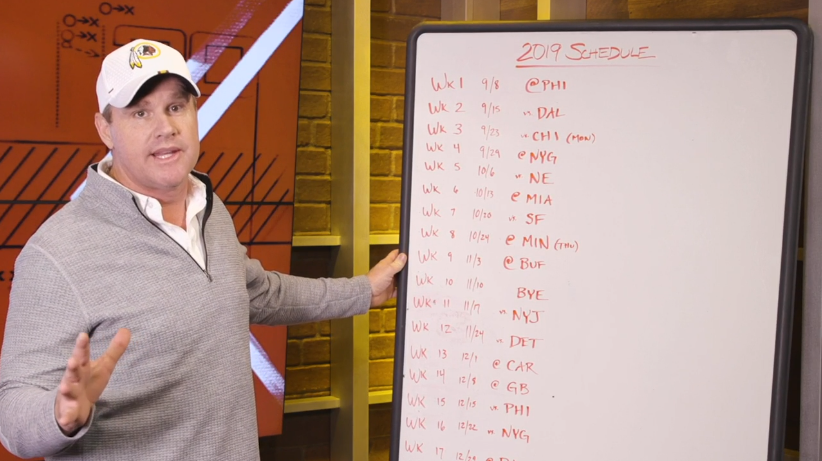 Today's episode of the Redskins Capital Connection is focusing on two things; we take a quick look at the points of interest about the Redskins 2019 schedule that was released last night, and then after that discussion, we cast our eyes forward one week from today to the NFL draft and discuss what specific positions the Redskins need to focus on upgrading via the draft process.
Joining us on this adventure today are three of our RCC family members; host Chad Ryan and co-hosts Mark Phillips and Robbie Duncan.
Together they identify what position group they believe requires the most attention (other than Quarterback, they all pick a different position!), what hidden pitfalls might be lurking on the Redskins roster at present, and what salary cap casualties may be in the near future…
All of that and much more!
Comments
comments
Powered by Facebook Comments