News
Analysis: Redskins select Jonathan Allen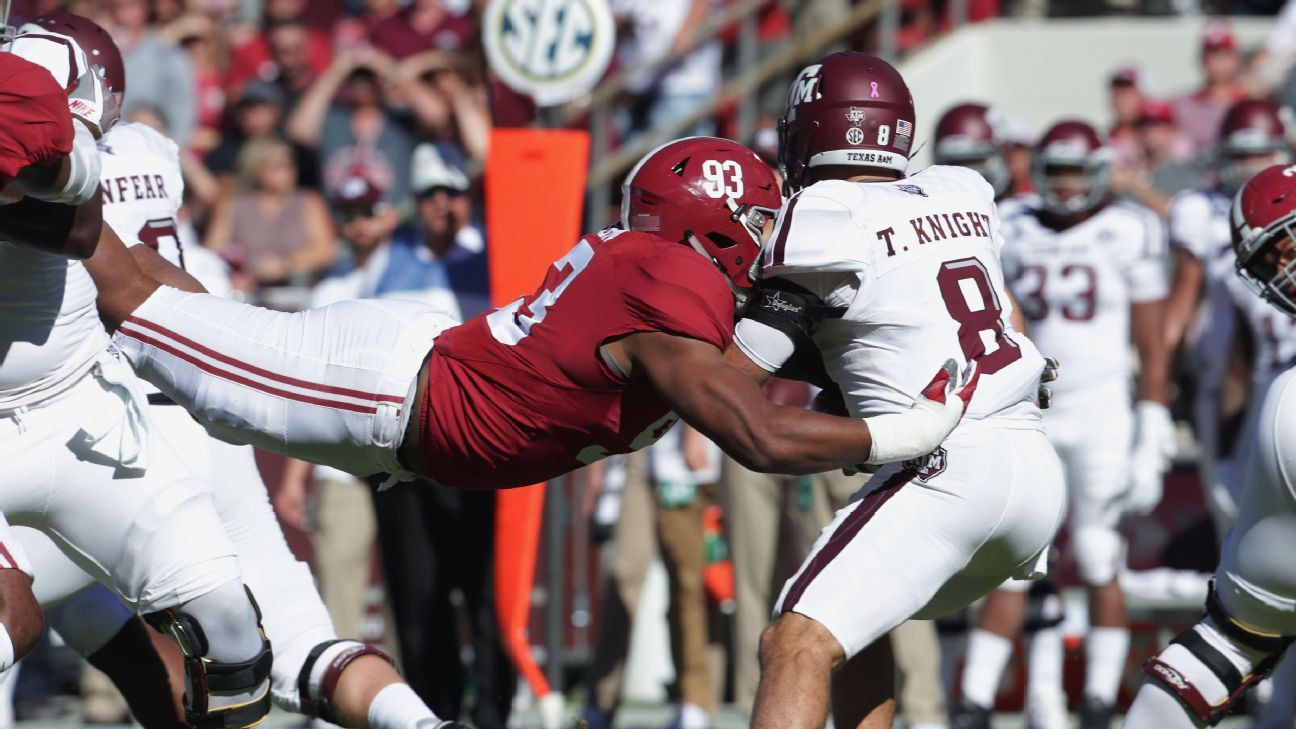 Last season, many thought the Washington Redskins were going to strengthen up the defense, but shocked many when then General Manager Scot McCloughan selected Wide Receiver Josh Doctson. However, this year the Redskins used their 17th pick to help strengthen the defense by choosing hometown talent, Defensive End Jonathan Allen.
In the 2016 season, the Redskins defense posted one of the worst 3rd down conversions in NFL history, allowing opponents to convert 46.6% attempts. It was clear that the front office wanted to correct these issues and that starts immediately with Allen.
During free agency, Chris Baker was released and signed by the Tampa Bay Buccaneers leaving an already weak area even more vulnerable. The Redskins did go out and sign Terrell McClain and Stacy McGee, two defensive tackles, in the free agency but both appear to be rotational players. Allen should step in immediately as a starter and provide a huge upgrade on the edge.
He was heralded as the second best defensive talent going into the draft, a top-five pick, so how did the Redskins grab him with the 17th pick? Injury concerns.
Allen is dealing with moderate arthritis in his shoulder but Alabama's team doctor, Dr. Lyle Cain refutes it's anything to worry about according to Ian Rapoport of NFL Network:
"Jonathan has really played without symptoms in his shoulders, and it's something that has not affected his performance or function. It doesn't have to be treated during the season. And he's had a couple of great years … But he's played without any problems. This is something that a lot of offensive linemen and defensive linemen have, things guys play with their whole careers. It's just a little earlier for him because he got hurt in college."
It may be something to keep an eye but don't let that take away from what Allen has done on the field at Alabama. In his last two seasons at Alabama, Allen recorded 22.5 sacks, 30.5 tackles for a loss and a fumble recovered for a touchdown. His explosive speed off the ball has been compared to Ndamukong Suh, Defensive Rookie of 2010 and 5x Pro Bowler. By using his tremendous footwork, agility and strength, Allen creates mismatches for any offensive lineman.
The impact of Allen on defense alongside Ryan Kerrigan, with Josh Norman and Su'a Cravens behind them, expect the Redskins defense to look very different from last season.
Comments
comments
Powered by Facebook Comments