News
Analysis: Ryan Anderson and Fabian Moreau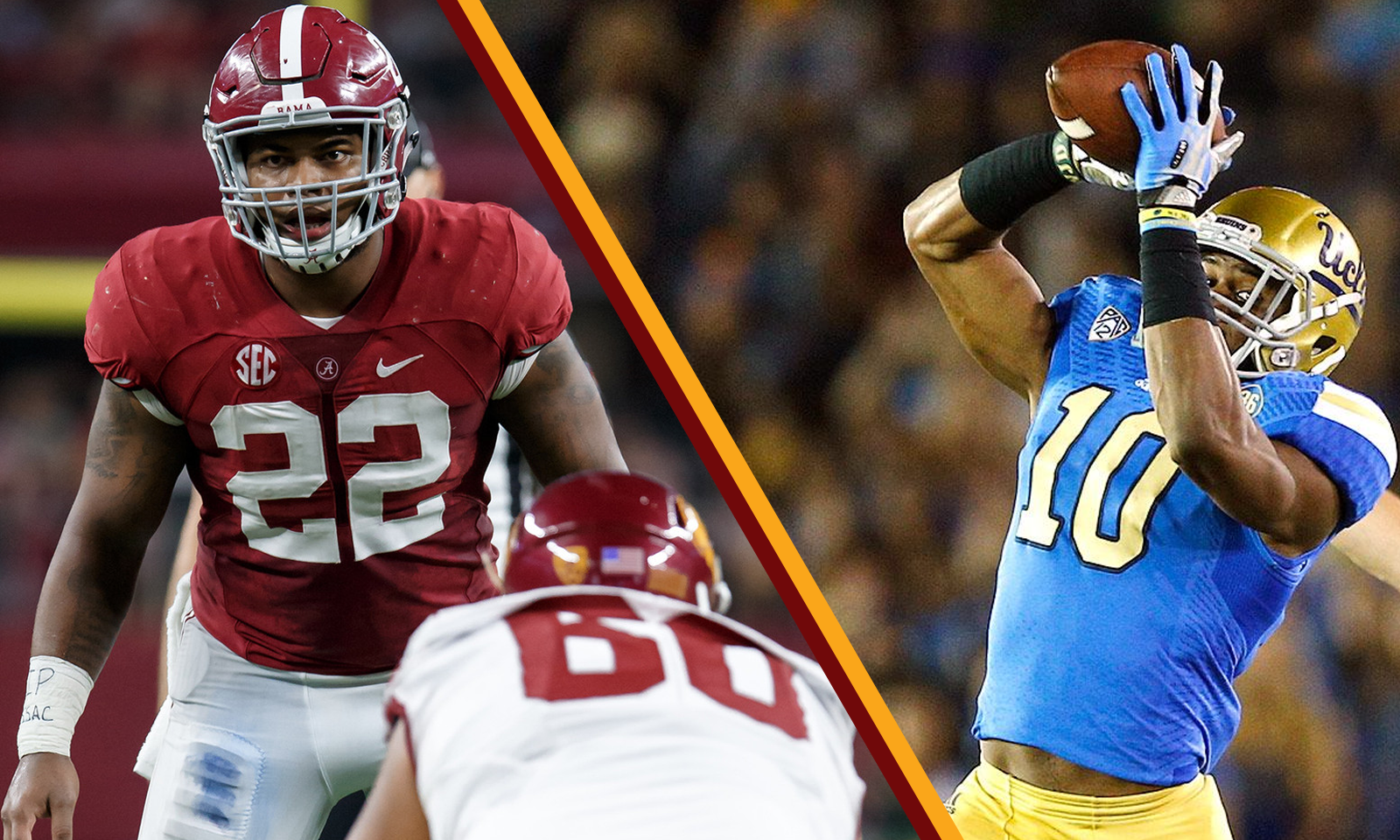 2nd Round, 49th Pick – Ryan Anderson, OLB (6-foot-2, 253 pounds)
Not only did the Washington Redskins continue to build upon the defense with their second-round pick, they went back to the same college, Alabama, by choosing Linebacker, Ryan Anderson.
Anderson is a smart football player and can quickly go from power to speed which should help against the run. He can quickly set the edge and force the runner to the outside while keeping his vision to cutoff any chance of a cut back.
In various pre-draft reports, Anderson's ability to intimidate tight ends is constantly brought up, a trait that seems to be lacking within Redskins defense. He likes to be physical early, using his upper body strength to get his hands onto the inside shoulder of the blocker and swing to the outside. A concern would be going up against bigger blockers and he's a bit smaller than other outside linebackers.
However, there's a chance Anderson could be moved to the inside and Alabama coach, Nick Saban, believes he could play the position. Saban brought it up when asked about Anderson during Senoir Bowl, courtesy of 247sports.com:
"Ryan Anderson played great for us," Saban said while watching the South team's Tuesday practice. "I mean the guy had 9-10 sacks and double-digit tackles for loss and was a really good leader on our team. A very, very consistent performer. He can probably play inside backer or outside backer and he's got some pass-rush ability. I think his versatility as a player creates a lot of value for him."
Either at inside or outside linebacker, Anderson has the discipline, agility and attitude to dominate on the field against both the run and pass. It will be interesting to watch him develop during the offseason and to see where the coaching staff place him.
3rd Round, 81st Pick – Fabian Moreau, CB (6-foot-0, 206 pounds)
There's a theme to the Washington Redskins draft selections; defense. Using their third-round pick, the Redskins focused on the secondary by selecting cornerback, Fabian Moreau from UCLA.
An interesting tale at UCLA, Moreau transited from running back to cornerback and got into a groove. Quickly learning the position, he used his speed and thick frame to jam receivers at the line, throwing them off their routes. Also is able to use his speed to close on receivers to limit yards after the catch.
Although showing progress and developing quickly at the position, Moreau still has some growing pains with learning routes and tracking a receiver in the open field. Another reason he dropped in the draft, he's recovering from a torn pec at his pro day.
Expected to return late to training camp which shouldn't be of any concern because he's not expected to start immediately with Bashaud Breeland, Josh Norman, and Kendall Fuller slated to start the season in the CB slots. This does provide some pressure on Breeland whose coming into his contract season soon.
Overall, this is a great pick with tremendous upside and the Redskins provide the ideal situation; not required to start and can learn from Breeland and Norman.
Comments
comments
Powered by Facebook Comments