News
Injury Update: Monday, October 16th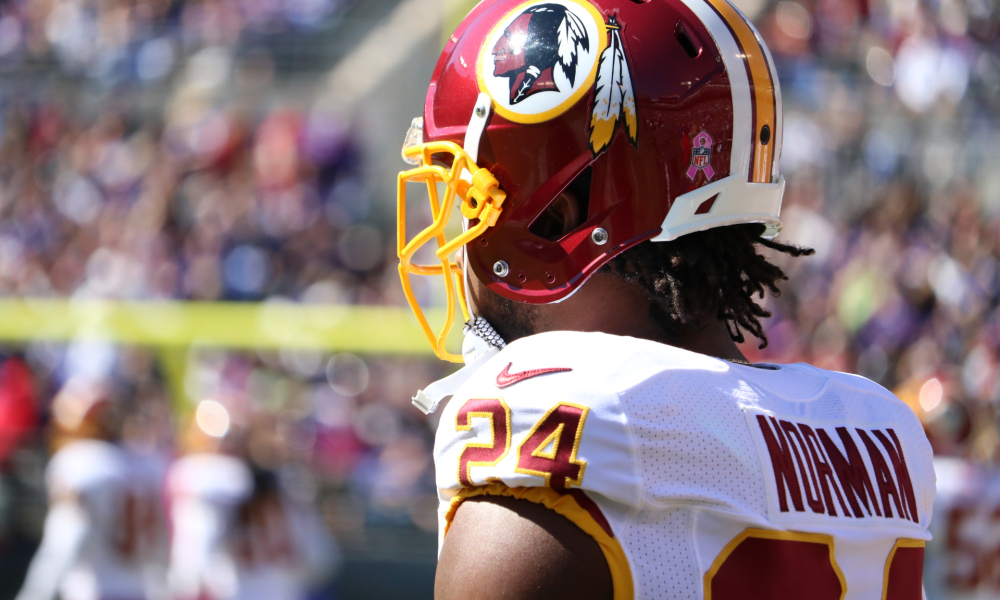 The Washington Redskins defense has been playing with much more aggression and passion then they've shown in previous seasons. Unfortunately, by being more aggressive it does elevate players chances of injury.
In the past two games, against the Chiefs and 49ers, the Redskins have lost several key players mainly on the defense. Here's a quick look at where the Redskins stand with their injuries as of Monday, October 16th, around 5:30 PM EST.
Offense
Trent Williams (T) – Knee; played on Sunday despite not practicing throughout the week. One of the toughest players and has been know to play through injury, currently no reason as to sit out come Monday.
Ty Nsekhe (T) – Core Muscle; currently is week-to-week. Trent Williams looks to still be good to go and if need be, T.J. Clemmings is the backup at tackle.
Rob Kelley (RB) – Ankle; set to practice this week and should be ready to play come Monday barring any setbacks.
Defense
Jonathan Allen (DE) – Lisfranc Sprain; consulting with Dr. Anderson for a review. Current guess is out for 3-to-4 weeks but could be more of a risk if brought back sooner, should be overly cautious. Anthony Lanier II will be a part of the rotation through all downs.
Quick Synopsis via American Academy of Orthopedic Surgeons: "Lisfranc (midfoot) injuries result if bones in the midfoot are broken or ligaments that support the midfoot are torn. The severity of the injury can vary from simple to complex, involving many joints and bones in the midfoot."
Stefan McClure (SS) – Knee Hyperextension; currently week-to-week. There has been some consideration in activating DeAngelo Hall if there's not enough depth at safety.
Bashuad Breeland (CB) – Knee/MCL; receiving an MRI but head coach Jay Gruden is currently unsure of his status for Monday night's game against the Philadelphia Eagles by saying during today's press conference; "Yeah, I don't know. I think Breeland's always been a fast healer. He's like Gumby. I mean, he took a pretty big shot on that play and I thought he was going to be out for a little bit of time but he recovers quickly. We'll see."
Josh Norman (CB) – Ribs; has begun workout and exercising last week and will continue to increase those exercises and reevaluate later in the week. If unable to play Monday along with Breeland, Joshua Holsey will be receiving more action. Holsey did play against the 49ers in their last drive.
Deshazor Everett (SS) – Hamstring; will begin practicing this week and evaluate as the week progresses.
Montae Nicholson (FS) – Concussion/Shoulder; did return to the field during the game after going through the concussion protocol. No official injury statement so appears to be alright after the big hit from 49ers receiver Pierre Garcon.
Special Teams
Dustin Hopkins (K) – Right Hip Rotator Muscle Strain; currently week-to-week. According to Gruden, looking to work out some kickers starting Tuesday.
Any further injury updates, make sure to follow us on Twitter!
Comments
comments
Powered by Facebook Comments