News
Notes from Training Camp Day 3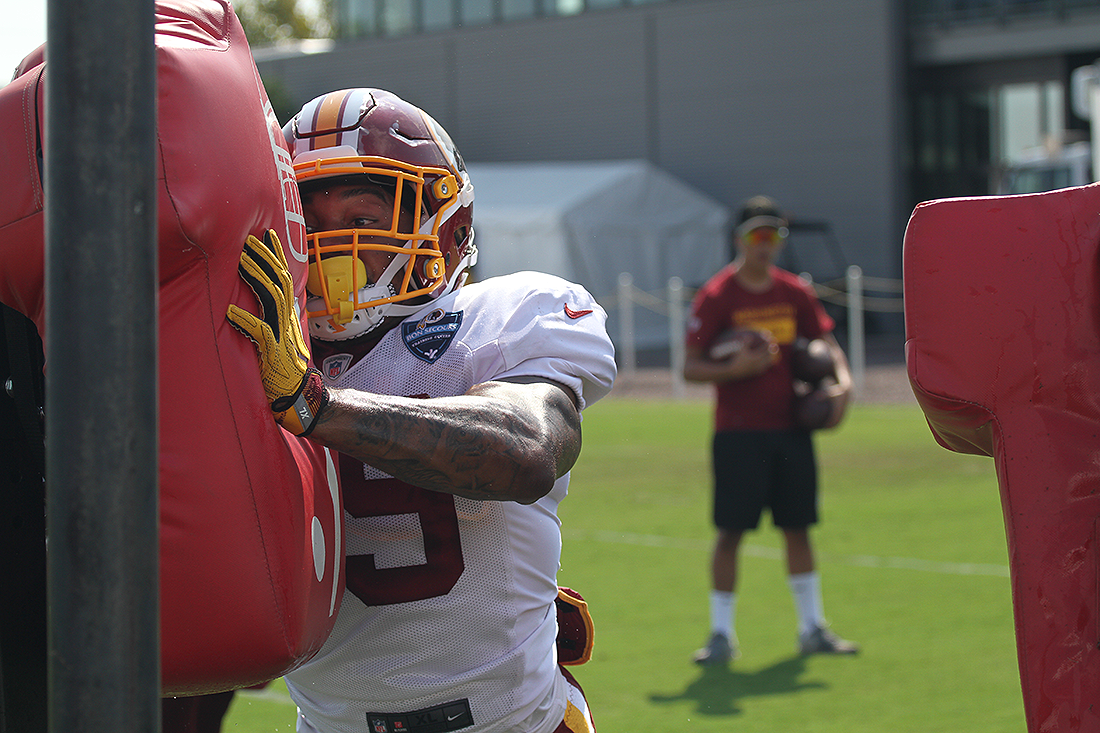 Redskins Capital Connection is pleased to welcome Richmond's own Chip Brierre to the team for Training Camp 2018. Here are his notes from Day 3's practice session.

RICHMOND, Va. – The first day of shoulder pads kept the buzz going at Washington Redskins Training
Camp Saturday morning. It usually means the injury bug is also buzzing around, it struck in a few ways.
Rookie defensive lineman Daron Payne is now out the next two to three weeks with a foot injury from
Friday, per Redskins head coach Jay Gruden. Veteran cornerback Orlando Scandrick missed Saturday's
practice with back spasms and is day-to-day according to Redskins media relations. Linebacker Ryan
Anderson did not participate in drills as he continues to work through his back spasms.
Aside from the new injuries, a couple of notes taken away from practice go as follows:
– Offense looks more in sync. Line played a large part opening up the run game which gave Alex
Smith more time to dissect the defense. Derrius Guice, Samaje Perine and Byron Marshall were
standouts in the backfield.
– Josh Doctson continues to have impressive catches. After practice he told media he's feeling fine
and all the scans and MRIs before camp were only to confirm he was good to go.
– Fabian Moreau took advantage of Scandrick's absence today, blending well with Josh Norman as
the #2.
– Ty Nsekhe started team drills with the first team at left tackle, Trent Williams is still being
brought along slowly. Nsekhe was impressive holding down the blindside in pass protection and
used his run blocking skills to help shore up the running lanes.
– Alex Smith is finding a groove with Jamison Crowder. They had a number of pretty plays of
small, medium and large gains. Smith had his best statistical year of his career last season in
Kansas City with Tyreek Hill, Crowder looks to be playing a similar role for the 34-year old
quarterback.
– Zach Brown and Josh Harvey-Clemons held down the inside linebacker positions with the first
team, Harvey-Clemons is so darn tall for a linebacker it's hard to see him staying there but kudos
for sticking with it and faring well.
Comments
comments
Powered by Facebook Comments