Podcast
On the Warpath – Rams, Raiders, and Running the Football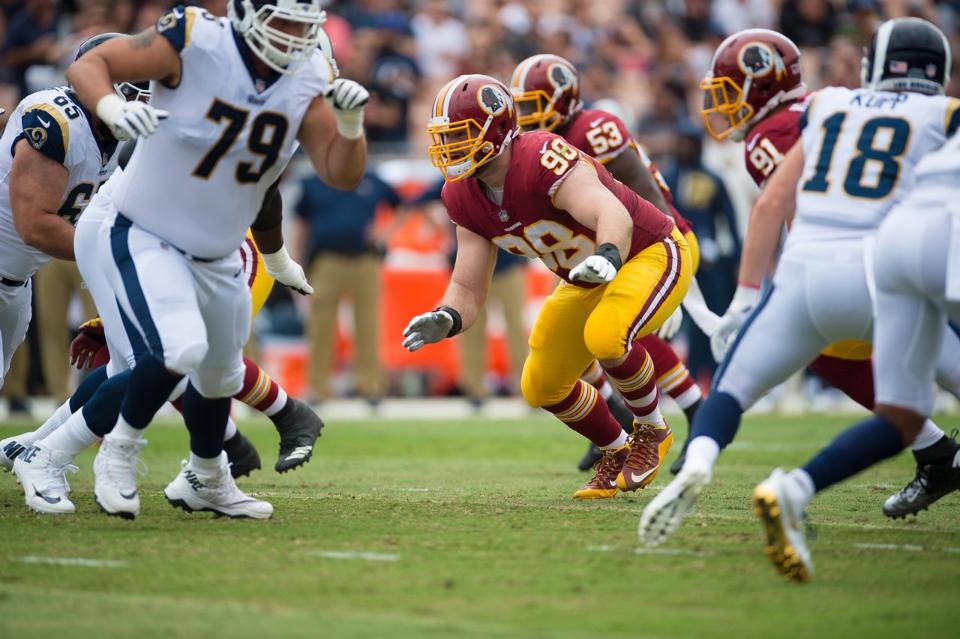 They're back!
After a laptop blew up, the On the Warpath team are finally back on the active gameday roster following a stint on the sidelines, and hosts Robbie Duncan and Rob Henson have returned!
If you're new to On the Warpath, it is a debate-style show where over a series of three 'rounds', Rob and Robbie discuss and deliberate over the biggest questions surrounding the Washington Redskins!
Today, they are figuring out what went wrong and what went right versus the Los Angeles Rams, identify who the biggest standouts on the team are, and discuss the keys to the upcoming Oakland Raiders game.
It's good to be back!
Comments
comments
Powered by Facebook Comments