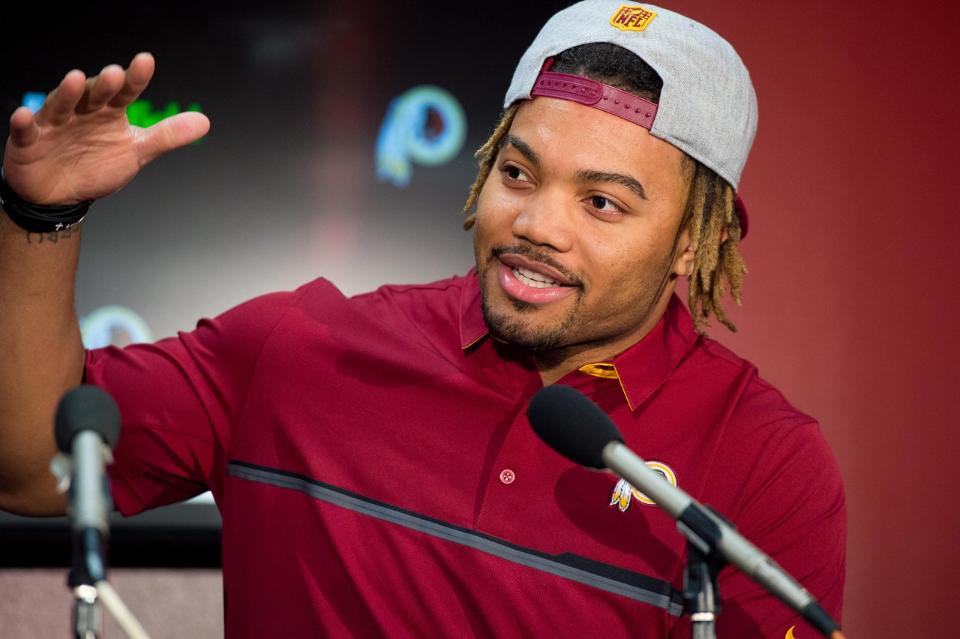 Right off the bat, let us remind you that on Friday morning we released our 'morning after' podcast following the first round of the 2018 NFL Draft where the Washington Redskins selected DT Da'Ron Payne out of Alabama, so if you missed that load it up in your favorite podcast player and give it a listen.
Because on today's show, we're talking about the other seven players the Redskins selected in rounds 2 through 7, as well as giving our thoughts on the strategy and philosophy behind the approach that Doug Williams and Bruce Allen took to this years draft.
In the end, the Redskins draft class for 2018 included the following eight players;
DT Da'Ron Payne
RB Derrius Guice
OT Geron Christian
S Troy Apke
DT Tim Settle
LB Shaun Dion Hamilton
CB Greg Stroman
WR Trey Quinn
And on today's show, hosts Chad Ryan and Mark Phillips are joined by Craig Hoffman (106.7 The Fan) and Mark Bullock (The Washington Post) to do a deep-dive on every single one of those players! Their strengths, their weaknesses, and what they bring to this Redskins roster for 2018 and beyond!
It's a mega pod for a reason, folks! So strap in, get comfortable, and listen to a lot of detail about the eight newest players in the Burgundy and Gold!
Comments
comments
Powered by Facebook Comments