Podcast
POST-GAME: Week 03 vs Chicago, 31-15 Embarrassment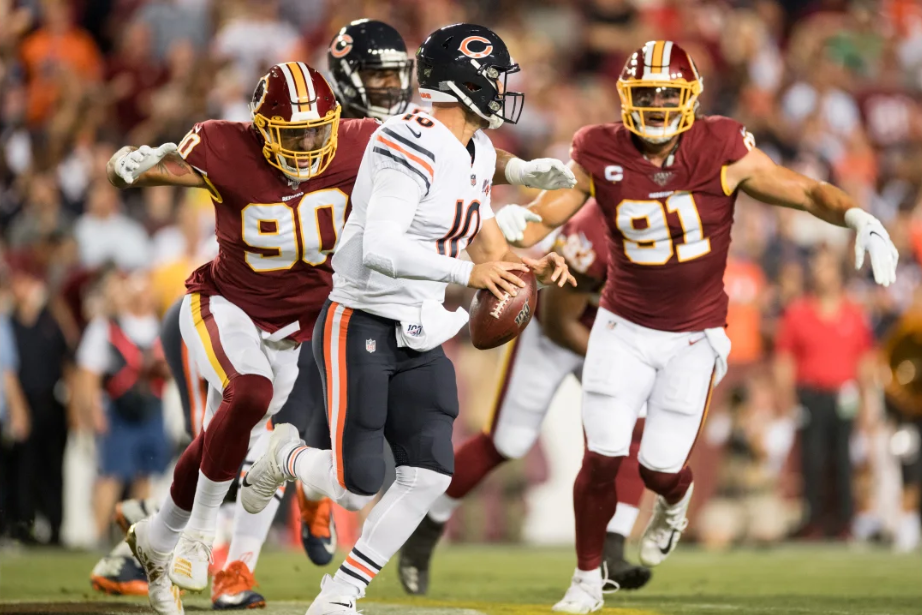 Okay… Let's do this, Redskins nation.
This raw post-game edition of the Redskins Capital Connection podcast is hosted by your tired, frustrated, and grumpy hosts Chad Ryan and Mark Phillips, as well as guest Matthew Paras (Washington Times)… and boy oh boy did the Redskins crap the bed on Monday Night Football.
AGAIN.
And if you didn't watch the game, the scoreline could trick you into thinking that this was a competitive game of football.
Let's be clear. It wasn't.
The Redskins fell into a 28-0 hole in the first half, and the entire second half of the game was basically garbage time.
And on a night that saw the coaching staff get embarrassed, the players get their asses kicked, and the fans get emotionally abused, you'd think that at least something as simple as honoring a past player like London Fletcher at half-time would be a respite from the shit-show? WELL YOU'RE WRONG, BECAUSE THE REDSKINS MIS-SPELLED HIS NAME ON THE FEDEX FIELD BIG SCREENS.
Comments
comments
Powered by Facebook Comments