Podcast
Preseason Woes and The Redskins Roster Bubble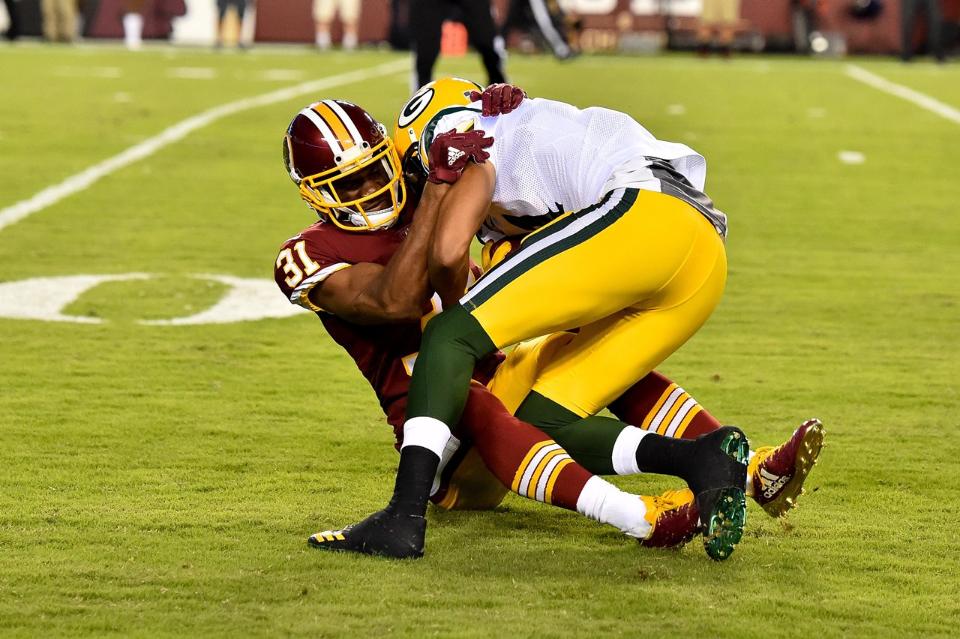 For the first time in eleven years, the Washington Redskins have lost their first two preseason games. But should we be worried? We love to think preseason doesn't really matter, but how true is that notion really?
To help hosts Chad Ryan and Mark Phillips delve deeper into that question, as well as a great range of other Redskins topics, we are once again joined by the First Lady of Football in Washington DC, Liz Clarke (The Washington Post)! Together Chad and Liz wonder about Josh Doctson's usage (12:33), Jay Gruden's mentality towards a certain favorite football player (19:16), and a look at some obvious (and some less obvious) names on the bubble as we approach the roster cut-down day (24:05).
Also, we announce the winners of our Madden 18 giveaway, so tune in to see if you're the lucky entrants! (50:20).
All of that and more on another episode of the number one Washington Redskins podcast anywhere on Earth (literally!).
As always you can listen to the Redskins Capital Connection podcast on iTunes, Apple Podcasts, Pocket Casts, Stitcher, ESPN980.com, Player.fm, Tune.In, and more! You can also listen right here:
Comments
comments
Powered by Facebook Comments