Podcast
Protests, the Raiders Victory, and Previewing the game against Kansas City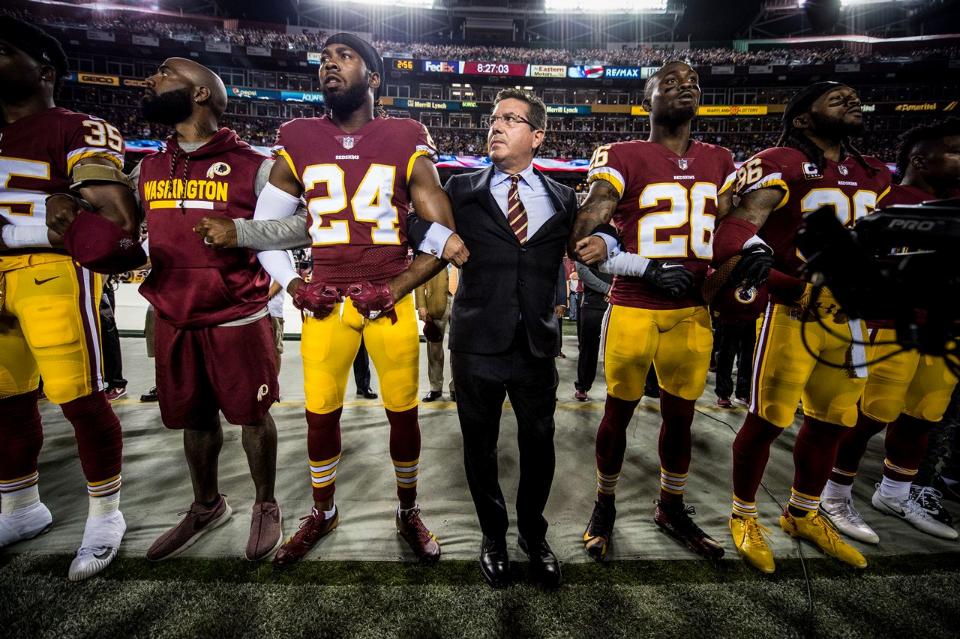 It was a huge week of football, both on and off the field, as the Washington Redskins absolutely decimated the Oakland Raiders in a performance that we haven't seen in many, many years. The question now is; was it an aberration, or have the Redskins turned a corner?
To help hosts Chad Ryan and Mark Phillips really dive deep into that question, as well as unpacking the protests that cast a large shadow over the football world this weekend, they are joined by Jerry Brewer from the Washington Post.
They start off with a discussion about the President's comments and the way the football world, and specifically the Redskins, responded. If you don't want to listen to that, skip ahead to the 19:30 mark when the discussion squarely comes back to football, including just how that win against the Raiders can be the kind of victory that changes the identity of a team.
We then move on to previewing what is perhaps the toughest game on the Redskins 2017 schedule as they travel to Arrowhead stadium in Kansas City under the bright lights of Monday Night Football.
All that and much, much more!
As always you can listen to the Redskins Capital Connection podcast on iTunes, Apple Podcasts, Pocket Casts, Stitcher, ESPN980.com, Player.fm, Tune.In, and more! You can also listen right here:
Comments
comments
Powered by Facebook Comments