News
Quick Thoughts: Kirk Cousins "Season In Review" Event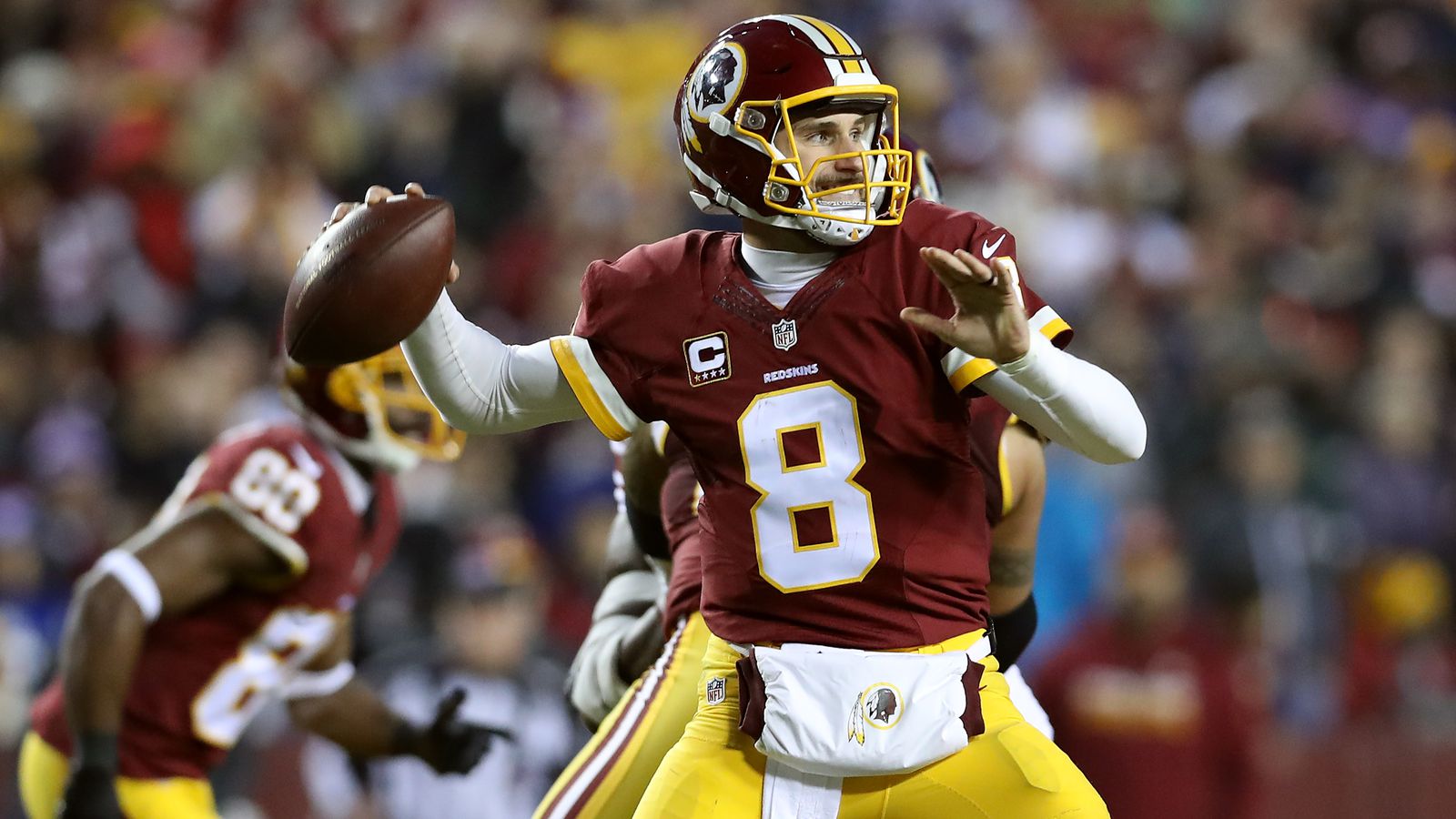 As every fan is extremely well aware of, the Grant and Danny Show via 106.7 The Fan hosted a "Season In Review" with Redskins quarterback Kirk Cousins. They went through numerous questions not only from themselves but allowing fans to take the mic and ask their own questions.
Naturally, pretty much all the questions loomed over on Cousins' future as a Redskins and the upcoming contract negotiations. It lasted for about an hour and half but here's a few quick takeaways from the event:
1) Kirk Cousins is Extremely Charismatic – Everyone has heard Cousins speak before in numerous press conferences and interviews, and it's quite evident that he speaks well. He always seems to have exactly the correct thing to say that doesn't lean to one side. He is asked a question that's wrapped around statements about how dysfunctional the Redskins organization seems to be and he simply side steps any thought regarding the negativity and eloquently gives an answers that's honest and genuine, but not distasteful.
This is an important point because while listening to his answers and statements, must remember that he's heading into negotiations and doesn't want to lose any leverage. That shouldn't take away what he said, just to remember that he can't come out and be as transparent as one would like. Either way, he definitely is charismatic, level-headed and honest (as much as he can be).
2) Last Seasons Long-Term Deal – Last July, Bruce Allen made a statement regarding their offer to Cousins and his agent stating; they offered a contract and no one from Cousins' side of the table came back for any type of negotiation. It seemed to be a slap in the face of Cousin at the time. However, he stated that Bruce reached out to him a few days before making the statement basically saying that as the team president, he has to make a statement. He can't simply not say anything and have complete fallout for the organization. Kirk understood and wasn't blindsided by the statement as many thought initially.
He also went on to say that his relationship with Bruce is actually in good standing. Bruce has said to him that his door is always open to him and is readily available to talk. Kirk also went on to say that owner Dan Snyder has been supportive and that he feels as though he's very wanted by the team and organization.
3) Belief in Winning and Relationships – Yes, the money does matters as it's a gauge of how much a team value's a player and their worth to them, but to Kirk it's not just about the money. He believes that being apart of a winning organization – which Kirk has stated that he does believe the team is close to be a playoff contender – is just as important. He doesn't want to be a part of a team that's at the bottom of the league constantly just so he can make money. Winning is a large part of why he's a competitor and will be a part of his decision.
He continued to speak about how much having relationships with teammates, coaches and even the fanbase means to him. In the locker room, Kirk has built strong ties with those around him and has gotten to know his teammates well. While speaking about it, he mentioned how Morgan Moses lined up on two bad ankles just so he could have someone he's familiar with battling in the trenches for him. It may seem not as important to a fan but to Kirk, those type of relationships are held in high regard. So while money is a big aspect of his decision, an organization that he feels he has an opportunity to win, and win big, while having bonds with those around him, will be a factor.
Lastly, he spoke about Jay Gruden and how much he respects him as a coach and play caller. He feels as though Gruden has given him the opportunity to be the quarterback that he is and has being doing everything he can to help him succeed on the field. It seems as though Kirk's relationships with the team, coaching staff and front office isn't as broken as thought.
4) Free Agency/Patience – Those who want Cousins back as the starting quarterback next season (and for many more after that), patience will be a virtue. Kirk stated that he's going to take his time, be thorough and diligent during the off-season. He's not going to rush into anything as he wants to see how the league unfolds in the next coming weeks and month. There will be personnel changes throughout the league and before making a decision, he'd like to see how the dominoes fall for each team. He wants to be able to speak with other teams and see what kind of offers come his way.
He's going to patient and allow time for the Redskins, and possibly other teams, to reach out to him to see if they want him to be a part of their organization. That means that most likely this will extend deep into March when teams are allowed to reach out the Kirk and his agent. March 6th is the deadline for any type of tags to be designated on a player. It's a very tough spot for the Redskins to be in. If the Redskins do place a franchise tag on him, he said that he's more than happy to sign it and play on the one-year deal.
5) Make A Deal – Kirk wants to test free agency. He's made it clear that he would like to have the ability to look around to see what else is available. That doesn't mean if the Redskins offer him a deal that shows him how much they'd like him to stay a Redskin (and for more than just a year or two) that he wouldn't sign. His biggest gripe with long-term deals is that even though they say they are 5-year deals, they are back loaded so much that the team can cut the player a year or two into the deal and never pay as much as the guaranteed money stated initially.
If the Redskins are truly in, which Kirk believes they are, then they need to have a deal in place and ready to go before free agency. He may not sign it as he wants to test the waters but at least as an organization they know they've offered a big contract before the deadline. Kirk may have the leverage but that doesn't mean the Redskins can't give everything they've got in they really want him for the foreseeable future.
There was a lot said during the entire event but these were just a few things that were discussed. Don't expect anything to happen sooner than later but the odds of Kirk staying a Redskins may have just increased a bit after the event.
Sit tight and keep your arms inside the vehicle until the ride comes to a full stop.
Comments
comments
Powered by Facebook Comments