News
Reactions: Redskins select RB Derrius Guice.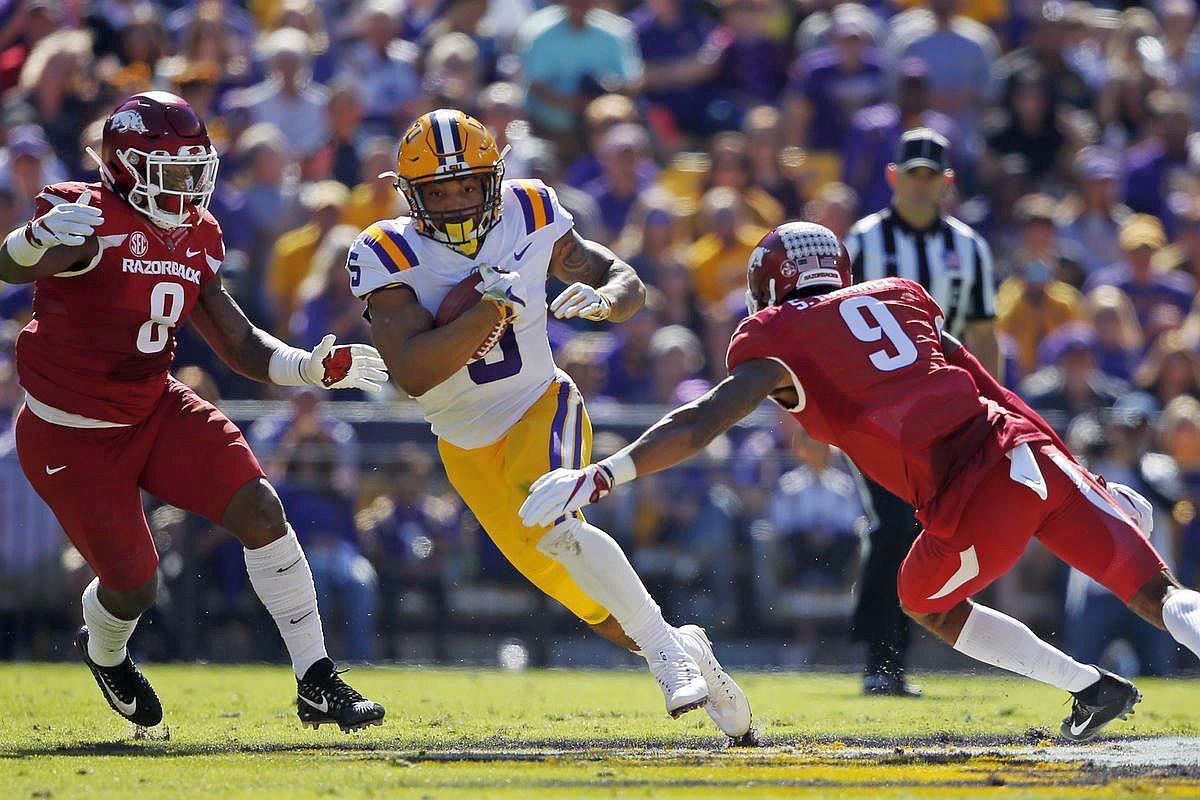 The Washington Redskins came into the second night of the 2018 NFL Draft with only one draft pick; the second round pick, 44th pick, as they gave their third round pick to the Kansas City Chiefs in the trade for Alex Smith. They moved down to the 59th pick and collected a third round draft pick, 74th pick.
After selecting Alabama Defensive Tackle, Da'Ron Payne, with their first round pick on Thursday, the Washington Redskins decided to help bolster the offense by selecting RB Derrius Guice from LSU!
A more in-depth analysis and breakdown will be available shortly but for now, here's some Twitter reactions from fellow Redskins players and reports:
Skins a much-needed difference-maker running back in LSU's Derrius Guice.

— Mike Jones (@ByMikeJones) April 28, 2018
@DhaSickest Welcome, young Gun. This is #HTTR Land! Looking forward to you helping us-@Redskins get Better💯

— *Joshua R. Norman (@J_No24) April 28, 2018
Skins were very high on Guice throughout this process at a time when others were backing off him. Able to drop back and land him

— Jason La Canfora (@JasonLaCanfora) April 28, 2018
OMG!!!!!!!!!!!!!!!!! DERRIUS GUICE!!!!!!!!!!!

— Paul Conner (@P_ConnerJr) April 28, 2018
Got a steal in the draft

— Preston Smith (@PrestonSmith91) April 28, 2018
Guice is very talented; will face questions as to why he fell this far. Some off field concerns, but the Skins did a lot of work on him. If pans out, will be a big help.

— John Keim (@john_keim) April 28, 2018
How about the #Redskins moving down and adding a 3rd rounder and still getting Derrius Guice. Excellent value. Major need upgraded again. Great start to the night.

— Grant Paulsen (@granthpaulsen) April 28, 2018
Nobody likes doing this but #Redskins front office got Guice and got a 3rd rounder. That's a great haul. Credit where it's due, and that includes Bruce. He handles the trades.

— JP Finlay (@JPFinlayNBCS) April 28, 2018
Comments
comments
Powered by Facebook Comments