News
Redskins End 4 Game Losing Streak with 4th String QB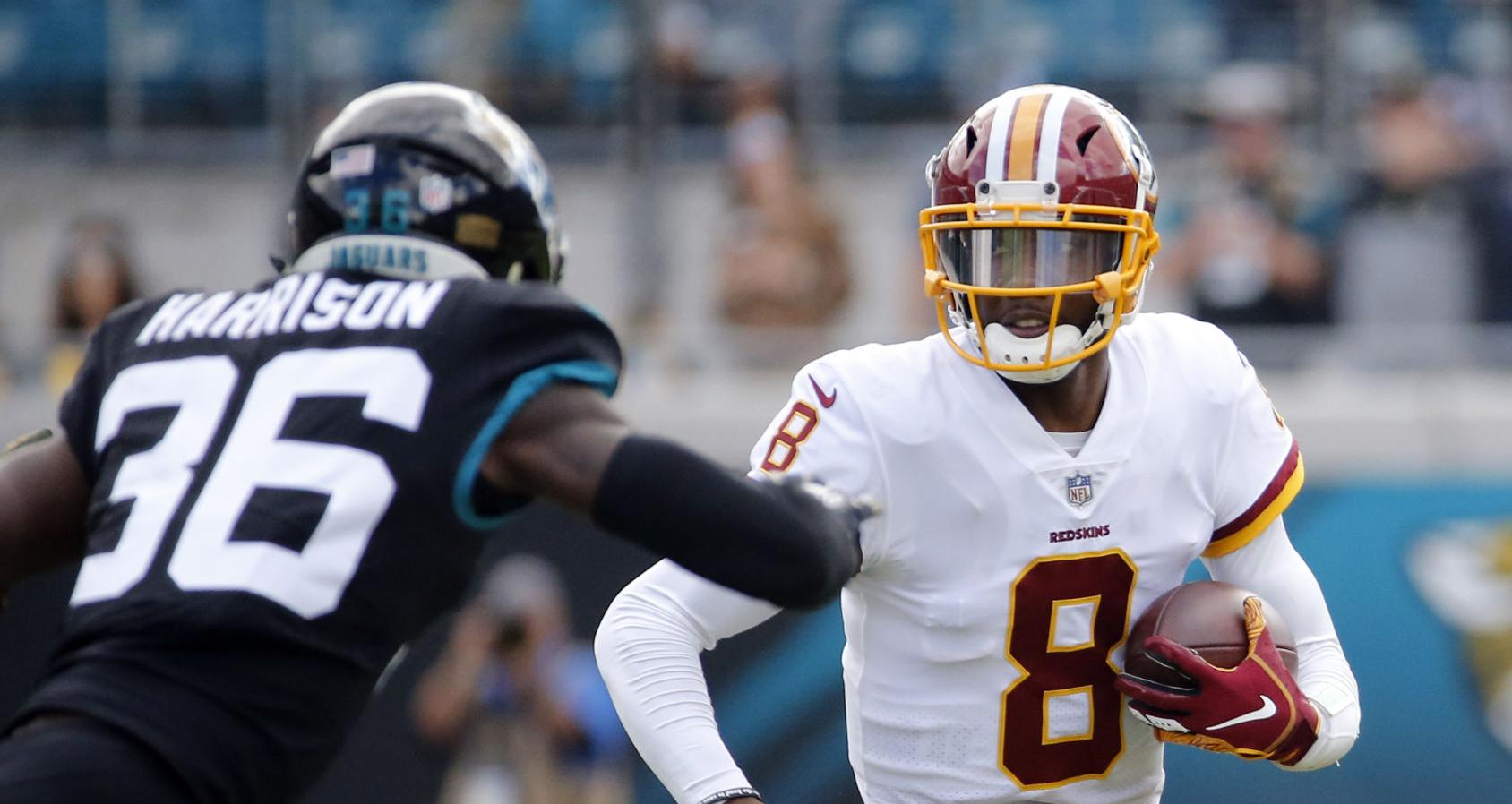 The Washington Redskins finally had some good luck come their way after experiencing so much bad luck since their last win on November 11th against the Tampa Buccaneers.  Redskins should celebrate the fact that they had the same quarterback, Josh Johnson, who started the game, actually finish the game for the first time in a month.  Also seeing some good fortune bounce in the Redskins favor was the 33 yard tipped pass play from Johnson to WR Jamison Crowder. When the Redskins needed a play that gave the Redskins offense some momentum and a tiny bit of confidence to end the 4 game skid, this was the play that made folks believe that maybe, just maybe, this team still had some hope and fight left in them. Not much hope mind you, this is still a team who has the most players on injured reserve in the league and are starting their 4th quarterback in as many weeks. 
But if we may, if even for a brief moment, appreciate how hard it is to win in the NFL week to week and appreciate quarterbacks who are not only healthy enough to play but also win? It truly is remarkable when you think about it. Josh Johnson wasn't even on a NFL team two weeks ago and now was not only playing, but starting? That's borderline impossible in today's game where learning the plays and verbiage takes months of preparation and practice.  He quipped last week that he had to learn the players names by playing the Madden video game. This is almost the equivalent of playing the board game Operation, and then going into the emergency room and performing an appendectomy on one of your friends. His reaction as the game ended was pure delight and emotion. You could tell he had given it his best and he earned this win. 
But he did have help from the Jacksonville Jaguars quarterback, Cody Kessler. Seeing Kessler play football felt eerily familiar to watching the Redskins quarterbacks struggle through this season. It felt like watching a horror movie while you were in a horror movie. His terrible play helped the Redskins tremendously and gave the Redskins defense an edge they have been lacking during the losing streak. They came out angry, stopped the run and got turnovers that were sorely needed if they were going to have any chance to win this game.  And win it they did. With the Jaguars moving down the field after the score had been tied 13-13, CB Fabian Moreau was able to come up with a tipped pass interception and go the other direction to help give the offense a chance to win the game with decent field position. 
It seems that when RB Adrian Peterson carries the ball 17 times the Redskins win. This memo clearly needs to be sent to Jay Gruden for inspection and review.  After the Moreau interception, Peterson came roaring to life and started eating up chunks of yards and getting first down after first down. By the time K Dustin Hopkins trotted onto the field to kick for the win it appeared to be too easy. Where were these types of Redskins the last 4 weeks? Why must Redskins fans suffer an unending cycle of anxiety, frustration, and doom? Oh that's right, it's because this is a dysfunctional franchise.   
Be warned Redskins fans, while this may be a welcome reprieve from all the losing and mismanagement of the roster and overall direction of the team, know that this team still has a long way to go towards being a good football team.  Making the playoffs is almost like one of those "Monkey Paw" wishes that always comes with a catch of some sort. "I wish we can make the playoffs this year," and then they do and it means another 10 putrid years with Bruce Allen as General Manager. No one wants that.  While it is possible Gruden might have saved his job with this win, it was only a stay of execution in my opinion. He's in front of the firing squad with a lit cigarette but they haven't blindfolded him yet ok? He still is a mediocre coach, on a mediocre team with severe leadership issues. 
Nonetheless, the mathematicians say the Redskins still have a chance to make the playoffs due to this win. Although the percentages are looking real slim. Given all the computations,  the real numbers that matter will be on the scoreboard come Saturday evening and we'll know if the Redskins will make one last stand playing together as a team or moving on as there will more than likely be changes coming after this season is over, baring some miraculous run of wins. At least it won't be boring. 
Comments
comments
Powered by Facebook Comments