News
Redskins Lose Game, Players and Momentum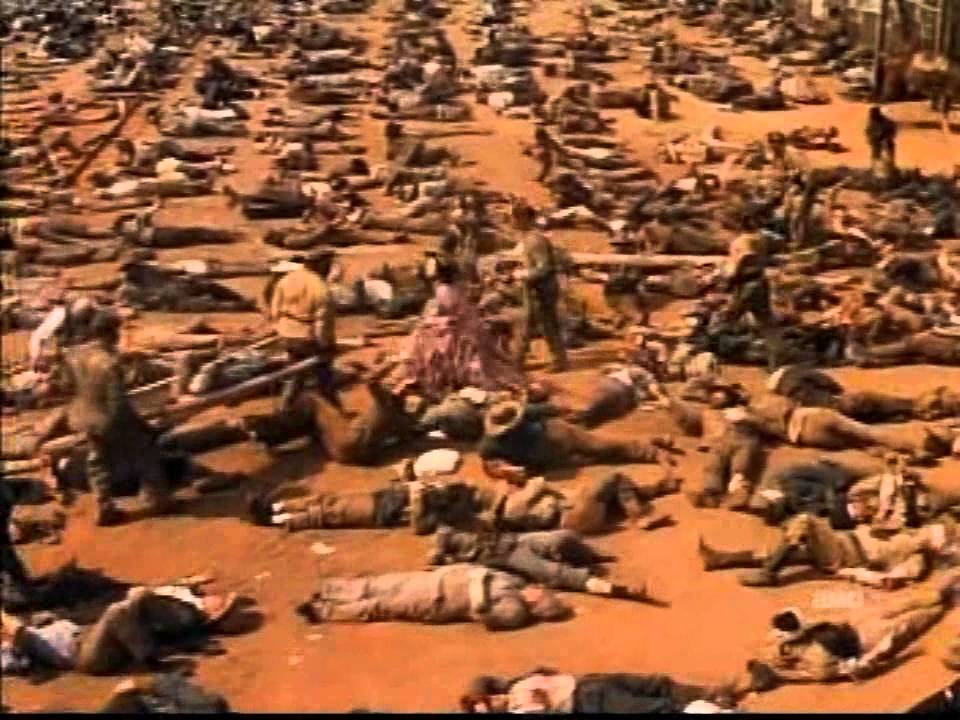 The 2017 Washington Redskins by the end of last season, according to Pro Football Reference, had 25 players who were placed on injured reserve. This year's Redskins, at the half way point of this season, are set to break last year's previous iteration by one player at the current rate. Bad news for a team who's fanbase simultaneously just sighed depressively as it got the news that it lost not only the game on Sunday, but 3 offensive starters for the rest of the season.
LG Shawn Lauvao, RG Brandon Scherff, and offseason signee WR Paul Richardson Jr. are gone for what seemed like a possible glorious run at the playoffs. As more and more players ended up on the ground than standing up it made me think of the famous shot in "Gone with the Wind" where the camera pans out to show all the injured soldiers in the coincidentally named, Battle of Atlanta.
The Redskins lost so many key players on offense there were some fans in the stadium who began stretching on the concourse ready to jump in if called upon. It would of been the saddest version of the classic football movie, Rudy, ever seen.
I can just picture some midlife super fan, drunk after tailgating for hours in the FedEx Field parking lot, regaling anyone within ear shot that he had once played football for Polk High and had scored 4 touchdowns, including the winning touchdown with seconds left, looking around after Lauvao went down with a torn ACL and saying with some sense of exasperation "I guess I'll have to suit up then!" Where upon,  if his dreams were fulfilled, he got suited up and then was crushed into the ground like a bug.
If you count the three who went down yesterday and injured RB Chris Thompson, LT Trent Williams, WR Jamison Crowder and RB Derrius Guice you are looking at the potential of  7 projected offensive starters who currently cannot contribute towards the offense.
Is it time to panic and worry about the rest of the season?
Absolutely.
7 starters going down is an insurmountable deficit in which to overcome. The only 4 projected starters who remain are QB Alex Smith, RT Morgan Moses, C Chase Roullier and TE Jordan Reed ( I won't include WR Josh Doctson as he's played below average in this league to this point and he's a giant disappointment that won't produce, his draft position be damned). This list while admirable will not lead the Redskins to the playoffs and to be honest, will unlikely lead the team into the end zone that many more times this season.
The offense was already beginning to show signs of strain and ineffectiveness the last couple of games. And now after all the injuries and tumult, there will have to be some clever design by Jay Gruden in order to make it work under these circumstances. I don't know if even "The Master", Bill Belichick, could work with what's left and get a decent outcome.
For much of the game on Sunday, the Atlanta Falcons didn't really beat the Redskins in so much as the Redskins beat themselves; Dropped passes, terrible execution, penalties and poor defensive scheme contributed to the debacle.
The only hope that remains is that the defense finds a way to scheme a claustrophobic python like defense that smoothers the opposition's strengths and finds ways to win close games from here on out. And by close games, I'm talking about holding the opposition to no more than 14 points. Because the Redskins offense hasn't scored more than 20 points in the last 5 games and that's not about to change with all the injuries.
While it looks dire, I shall refrain from administering the last rites as of this writing, to see how the understudies play their roles and hopefully don't cause further injury to remaining players due to inexperience or quality of their play.
There's still some fire left in this defense and that can go a long way in this league.  It might not be sexy, but it might just get the job done and keep playoff hopes and dreams alive while living through the injury plagued nightmare that they continue to  experience.
To quote the Scarlett O'Hara's character in "Gone with the Wind":  After all, tomorrow is another day!
Redskins fans sure hope so.
Comments
comments
Powered by Facebook Comments