News
Redskins vs. Broncos Preseason Week 3: Eyes on Guys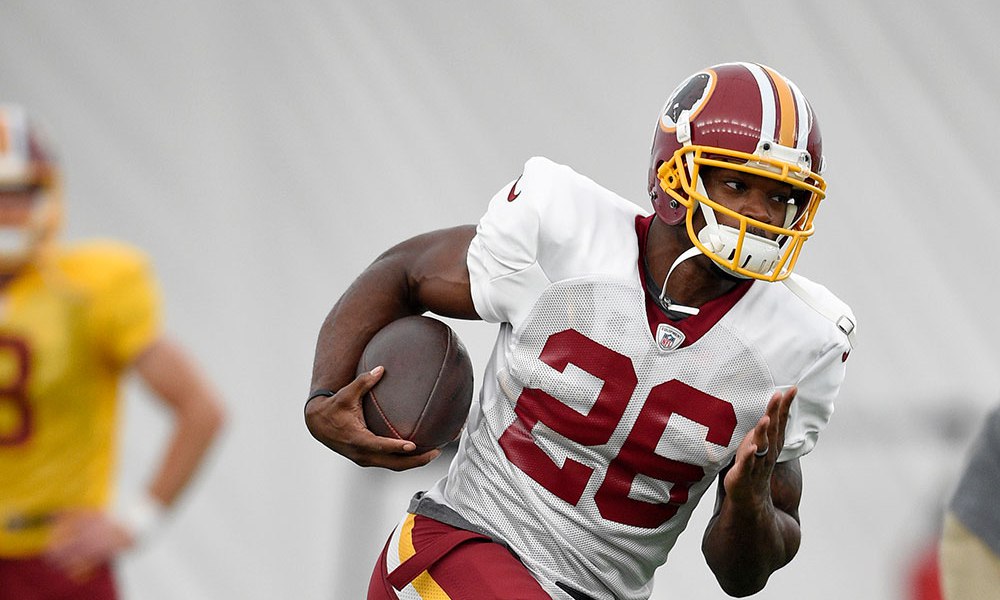 Slowly but surely we are inching towards the regular season as the Washington Redskins faceup against the Denver Broncos tonight in Game 3 of the Preseason. If there's any preseason game that matters it's the week 3 game. This is the game that is typically the "dress rehearsal" game where the starters play for either the first half of the game or sometimes into the middle of the 3rd quarter. This is the best chance of any this preseason that Redskins fans can get a taste of what's to come this year from this team. Don't get your hopes up on seeing all of the starters play, however. Head Coach Jay Gruden has already ruled out Jordan Reed, Chris Thompson, Samaje Perine, Byron Marshall, Matt Ioannidis, Zach Brown, Cam Sims, Brian Quick, and Maurice Harris. I'm disappointed especially to see that preseason fan-favorite Sims will not be playing. Though I think he's made his way onto the 53 man roster, he also can't afford to sit on the sidelines to give other guys a shot to beat him out. Trent Williams seems to be playing but it remains to be seen whether swing tackle Ty Nsekhe will play.
Going into this game, I believe that the Redskins have a great shot of having a great game. The offense will certainly face the tougher test going against the Broncos' defensive front consisting of Von Miller and 2018 5th overall pick Bradley Chubb. The Redskins defense, I believe, should be in for a big night tonight. The Broncos offense has struggled up to this point with their new starting quarterback Case Keenum not looking like the same guy that lead the Minnesota Vikings to the NFC Championship game last year. After Keenum, the Broncos have an offensive that I don't think will be able to handle Jonathan Allen, Daron Payne, and Tim Settle. Ronald Leary is a good left guard but the rest of the starting interior offensive line of the Broncos leaves something to be desired. Former 1st round pick for the Broncos, LT Garrett Bolles, has also had his struggles up to this point in his young career. The matchup between Preston Smith and Bolles should be an interesting one, I give the edge to Smith.
There's a lot to watch for tonight and here are the guys I'll have my eyes on:
1. Adrian Peterson- Duh. The signing of future first-ballot Hall of Famer, Adrian Peterson, has been the biggest story this week. With the injuries to the RB corp, a signing was needed and Mr. "All Day" was the guy they brought in for help. How much does Peterson have left in the tank? Have his past couple disappointing seasons been due to poor offensive line play or does he simply have nothing left? I expect to see him get a good amount of touches tonight. The coaching staff will want a good amount of reps to evaluate, I'd imagine. It will be very interesting to see how Peterson plays tonight.
2. Adonis Alexander- The rookie defensive back will get his first live game action tonight after dealing with a hamstring injury the past two weeks. The big young corner has a lot of talent but had trouble off the field at Virginia Tech, which led to Alexander being selected by the Redskins in the Supplemental Draft. There is stiff competition at the cornerback position with fellow rookies Danny Johnson and Greg Stroman having a great preseason so far. Alexander offers something that the other corners cannot, length (measures at 6'3). I'm very curious to see how he plays tonight and see what he brings to the table as a tall corner.
3. Daron Payne- The rookie defensive tackle did not disappoint in his first game as a Redskin. He recorded a sack in the first defensive series and was very stout against the run. With tonight being the "dress rehearsal" game, we should see a lot more of him, which has me very excited. The larger the sample size the better. He looked near immovable against the New York Jets last week. Hopefully, he carries that performance over to tonight's game.
4. Tim Settle- Settle has arguably been the star of the preseason so far with his dominant play. With Matt Ioannidis out tonight, I really hope to see Settle line up with Allen and Payne. Veteran defensive lineman Ziggy Hood has been filling in for Ioannidis with the starters, but I believe Settle has earned the opportunity to get time there as well. I'd imagine if they did put him out there with Allen and Payne that they'd bump Payne to defensive end and let Settle handle the nose guard duties. Here's hoping that we get to see that tonight. Even if we don't it's a relief to know that we have a talent like Settle coming off the bench. That shows how deep this position group is.
5. Trey Quinn- With fellow rookie Cam Sims and Maurice Harris out for tonight's game, Quinn will be getting a ton of reps. He's had somewhat of an up-and-down preseason so far. He got hurt in the first game, ran a bad route in the red zone that lead to an Alex Smith interception, but later made some really nice tough catches. This game will offer him plenty of chances to make his case. How he handles it will be interesting to watch.
6. Geron Christian- It's been a rough preseason so far for the rookie offensive tackle. After a bad first game against the Patriots, he followed that up with another poor showing against the Jets. While it hasn't been all bad, he has had his flashes of good, he needs to turn it around and put a good game on tape. I  can't imagine that the Redskins coaching staff are comfortable with how he's played up to this point. With Trent Williams, Morgan Moses, and Ty Nsekhe all fighting injury problems there's no question that the Redskins will need Christian at some point this season.
7. Martrell Spaight- One thing that I believe has flown under the radar this preseason is how impressive Spaight has been. With Zach Brown out tonight, I imagine that Spaight will get the nod to play next to Mason Foster. Going into training camp, I had Spaight as potential bubble guy not making the final cut but he has made that thought foolish. The thing you have to love about watching Spaight play is the energy he brings. He plays with a lot of passion and fire and it's very fun to watch. His first couple of years he's battled injury problems but now appears fully healthy and showing that he's not going to give up his roster spot easily. He's one of my darkhorses to get the nod to be a team captain (assuming the Redskins stick to the typical 2 Offense/2 Defense/1 Special Teams formula. In this case, he'd be my special teams captain)
I feel good about tonight's game and feel the Redskins will have a big night. I'm also really hoping that I didn't just jinx them. Obviously, the biggest thing to hope for tonight is that the Redskins come out of it with no significant injuries. Enjoy the game!
Comments
comments
Powered by Facebook Comments