Podcast
Rookie Minicamp & Offseason Workouts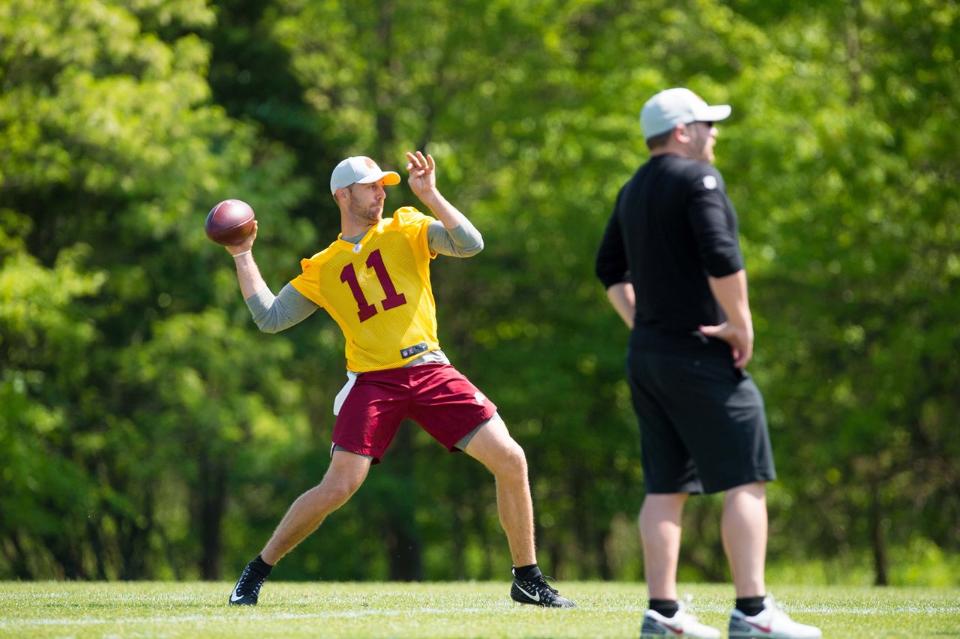 Lots to talk about today as we really start getting closer and closer to football, and this week has seen the veteran Redskins players back in the building and on the practice field for offseason workouts, and come Friday the 11th of May (which is tomorrow as of recording this podcast) the Redskins 2018 draft picks, undrafted free agents, as well as a handful of tryout players report to Ashburn for three days of rookie minicamp.
It's the first time we'll see guys like DaRon Payne and Derrius Guice in the Burgundy and Gold, and will be a great opportunity to really start getting a better idea about what this 2018 season Redskins roster may look like.
Hosts Chad Ryan and Mark Phillips are joined by friend of the show Lake Lewis from the USA Today's 'The Redskins Wire' to discuss that, as well as the items in the news that we'll cover off from the past week as well including the departure of Scott Campbell from the Redskins front office, the re-signing of LG Shawn Lauvao, and the fact that it looks like the Redskins will be getting a bunch of compensatory picks in the 2019 draft!
PLUS this was the first podcast episode that we simultaneously broadcast live as we recorded it on Twitch, so in future you can listen in at http://twitch.tv/chadwiko for a good behind the scenes look at what goes in to making this podcast happen!
Comments
comments
Powered by Facebook Comments