News
Scouting The Opposition: Dallas Cowboys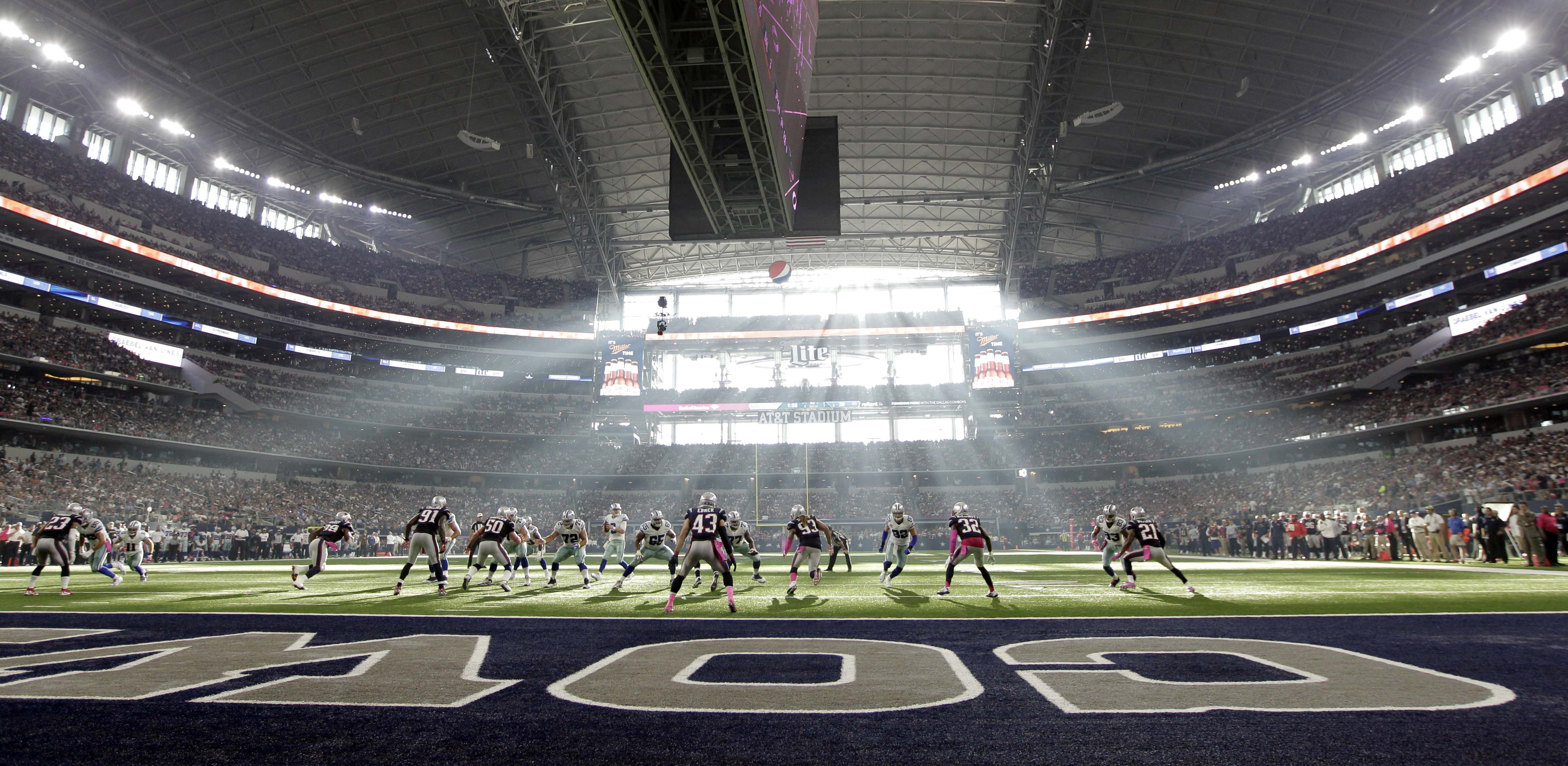 Immediately after Tony Romo got injured in Week 3 of the 2016 preseason game against the Seattle Seahawks, there was little hope that the Dallas Cowboys would have a chance to make the playoffs. A rookie quarterback, Dak Prescott, would be forced to start and try to take control of the offense alongside another rookie, running back Ezekiel Elliott.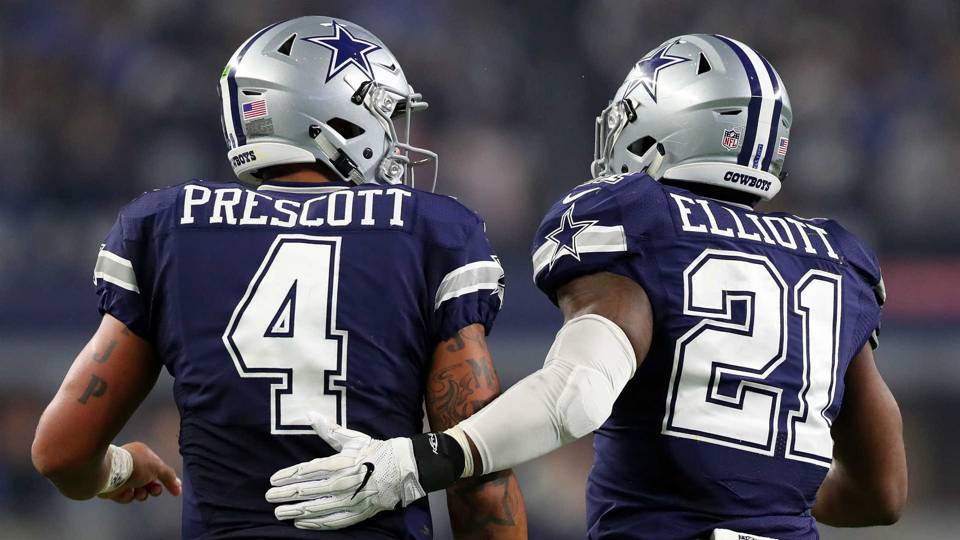 Elliott wasn't an area of concern seeing as he was considered one of the best running back prospects in recent history, the unknown fell on Prescott and if he was able to quickly adjust to the NFL and lead his team to victory. Expectations were lowered and many analysts didn't believe the Cowboys could win the division, let alone make the playoffs. How wrong those assumptions were as the Cowboys blindsided the league.
The Cowboys finished the season at 13-3 (although their last game a lot of starters barely saw the field) and won the NFC East. They ranked 5th in total offense (yards per game), 2nd in rushing (yards per game), 1st in rushing defense (yards per game) and 5th in average points per game. The Cowboys dominated the regular season and fell just short in one of the most heated battles ever in the NFC Divisional Round against the Green Bay Packers.
Now the expectations are at an all-time high for the Cowboys but have they done enough during free agency and the draft to meet or exceed those expectations?
FREE AGENCY SIGNINGS
A fairly shaky free agency, the Cowboys looked to add some help in the secondary as they lost a plethora of players in the backfield. The Cowboys lost the following four key players:
Brandon Carr (CB) signed with the Baltimore Ravens.
Morris Claiborne (CB) signed with the New York Jets.
J. J. Wilcox (S) signed with the Tampa Bay Buccaneers.
Barry Church (S) signed with the Jacksonville Jaguars.
Naturally the defense was the primary concern for the Cowboys to address and to build their defense back to what it was last season.. First they added to their secondary, cornerback Nolan Carroll from the Philadelphia Eagles who started all 16 games in 2016. He's not extremely flashy or post big numbers, but he's serviceable and provides experience at the position. Is able to play in man and zone while using his quickness to minimize extra yardage.
Continuing the focus onto the secondary, safety Robert Blanton from the Buffalo Bills signed a 1-year deal to help recovery the loss of Wilcox and Church. A solid and disciplined player that has strong instincts but lacks any type of explosive power. Primarily used in sub packages last season as a deep safety and should service well as a rotational safety or at least, a one year insurance plan while either or a rookie is brought up to speed or next off-seasons provides a better free agency.
In the front seven, the Cowboys sign defensive ends Stephen Paea (from the Cleveland Browns) and Damontre Moore (from the Seattle Seahawks). Neither of them played all 16 games last season but Paea did well as a run stopper when he saw the field. As a Cowboy, Paea will be back in his ideal playing scheme, a one-gap 4-3 defense. Moore adds value as a pass rusher which was severely lacking last season. There's baggage and some flaws with Moore but defensive coordinator Rod Marinelli is definitely one coach that can instill discipline on a player.
On the other side of the ball, the Cowboys primarily re-signed players to keep the consistency into the 2017 season. Wide receivers Terrence Williams and Brice Butler stay along with running back Darren McFadden who can help minimize the wear and tear down on Elliott. These types of signings might not make splashy headlines but they provide depth and have an understanding already of the schemes.
A few other pieces were added to provide depth in other areas of need but the core of rebuilding the defense came through in the draft.
2017 NFL DRAFT
In keeping with the mentality of fixing the defense, the Cowboys used seven of their nine picks on the defensive side of the ball. Here's a few picks from their draft that should provide instant help to the Cowboys.
Round 1, Pick 28 (28) – Taco Charlton, DE – Michigan
Height: 6′ 6″
Weight: 277 lbs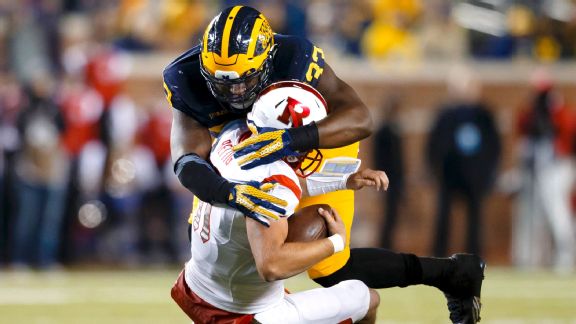 In the beginning of his senior season, Taco Charlton appeared to be still going through some growing pains but his improvement throughout the season showed what type of player he can become. He learned how to transform his speed into power and how to better utilize his hands. Also, quickly understood how to diagnose running plays and knowing where to be to cut off the runner.
At the end of his senior year for Charlton, he lead Michigan with 9.5 sacks which resulted in first-team All-Big Ten honors. He's got the size, speed and athletic traits to dominate the edge. An arm length of 34 1/4″ (1/4″ more than J. J. Watt) which he uses to help bully against blocks or take down a runner that rushes through his gap. Very smart instincts and reacts quickly against his blocker by understanding areas of attack to help shed the block.
Overall, an excellent edge rusher with a large variety of moves to ensure he disrupts the pocket. The only primary concern is not showing enough aggression on every play. Slight inconsistency from play to play and if is pushed into the interior, he may end up losing more battles in the trenches. However, if he's used primarily on the edge or in blitz packages, Charlton can become a dominant pass rusher, something the Cowboys desperately need.
Round 2, Pick 28 (60) – Chidobe Awuzie, CB – Colorado
Height: 6′ 0″
Weight: 202 lbs
Versatility; one of the biggest abilities Chidobe Awuzie brings to the Cowboy's secondary. Although considered as a corner, Awuzie has the ability to play as a safety. Intelligent player that understands various coverage schemes and has a knack for blitzing. While at Colorado, he excelled in zone coverage where he was able to use his football intelligence to read and react to the quarterback.
It's not just about his understanding of coverage, Awuzie has the athleticism that helps him stay in stride with his receiver and disrupt the play immediately. He might not be the fastest but he can use his intellect and skills to play as a boundary or slot corner. Awuzie can even be used as a blitzer, having recorded seven sacks in the last two season at Colorado. His speed may cost him in a few deep routes as he's known to lack recovery speed. Also, he tends to put his hands on the receiver more then officials may like in the NFL.
Once camp starts and coaches work with Awuzie to continue to build on his strengths and minimize his interference tendencies, he should fit quickly into the recently vacated secondary.
Round 3, Pick 28 (92) – Jourdan Lewis, CB – Michigan
Height: 5′ 10″
Weight: 188 lbs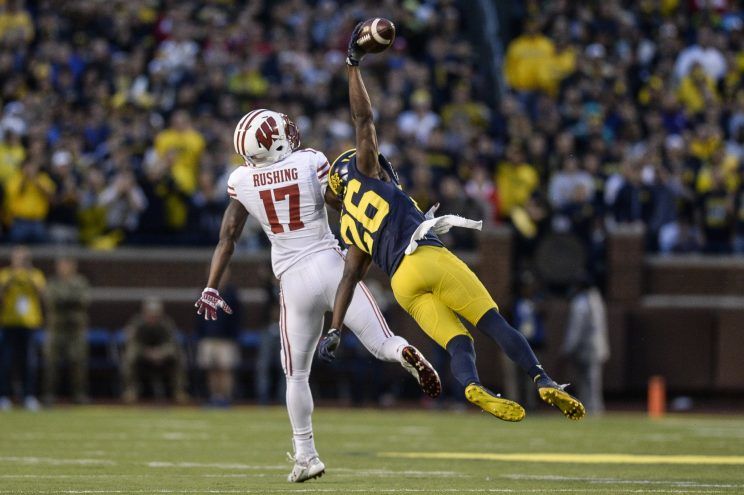 Jourdan Lewis may have a small frame and not overwhelming strength but he makes up for it in competitiveness. His motivation and aggression is on display on every play. Lewis has lateral quickness that helps keep in stride while in coverage and reacts to a receivers body language to know if he's being targeted. Due in part to his quick recovery speed and tight coverage, he only allowed two touchdowns in the three seasons as a starter.
Despite missing the first three games of his senior year due to injury (pulled muscles), Lewis won the Big Ten Conference Defensive Back of the Year and first-team All American. Also was used in special teams as a gunner and a returner. Provides use at multiple positions similar to Awuzie, which can help him see time on the field.
If paired against taller receivers, Lewis might have an issue winning jump balls due to his shorter size. As long as he's played more as a slot corner while in man, he shouldn't have an issue sticking close to his man and eliminate him out of the play. The epitome of toughness and not afraid to take on any challenge. Lewis might play on every down but when is called upon, will put everything he has on the field.
CONCLUSION
Offensively the Cowboys are already well established and should expect similar results as long as Prescott continues to grow similar to what he did in the NFC Divisional Round. He wasn't lighting up the field in passing stats but showed composure and poise in the pocket, and protected the ball extremely well. Elliott should only continue to dominate with help of one of the best lines in the NFL.
In the draft, they did grab a pair of receivers, Ryan Switzer from North Carolina (think Cole Beasley) and Noah Brown from Ohio State (think Butler) to add some depth. Overall, the biggest splashes in the offseason have been geared towards defense.
While the free agent signings of Carroll and Blanton aren't big names, they provide depth and serviceable assistance in the gutted secondary. Charlton should develop quickly into an effective pass rusher in his rookie season as Awuzie and Lewis may be used in special teams and specific packages on defense. One player not mentioned that could have a big impact on defense is Jaylon Smith.
Smith didn't play in 2016, his rookie season, due to tearing his ACL and MCL in his left knee during his game against Ohio State. An investment pick in last years draft but Smith has the potential to be an elite linebacker that could become a perennial pro bowler.  If he comes back healthy and the additions from free agency and the draft live up to their potential, the Cowboys will make another run at the playoffs. However, if the secondary doesn't perform near or at the level of last season then the Cowboys may drop a few games, especially against rival NFC East teams who've all made moves to increase the play making ability of their receivers.
Comments
comments
Powered by Facebook Comments