News
Scouting The Opposition: New York Giants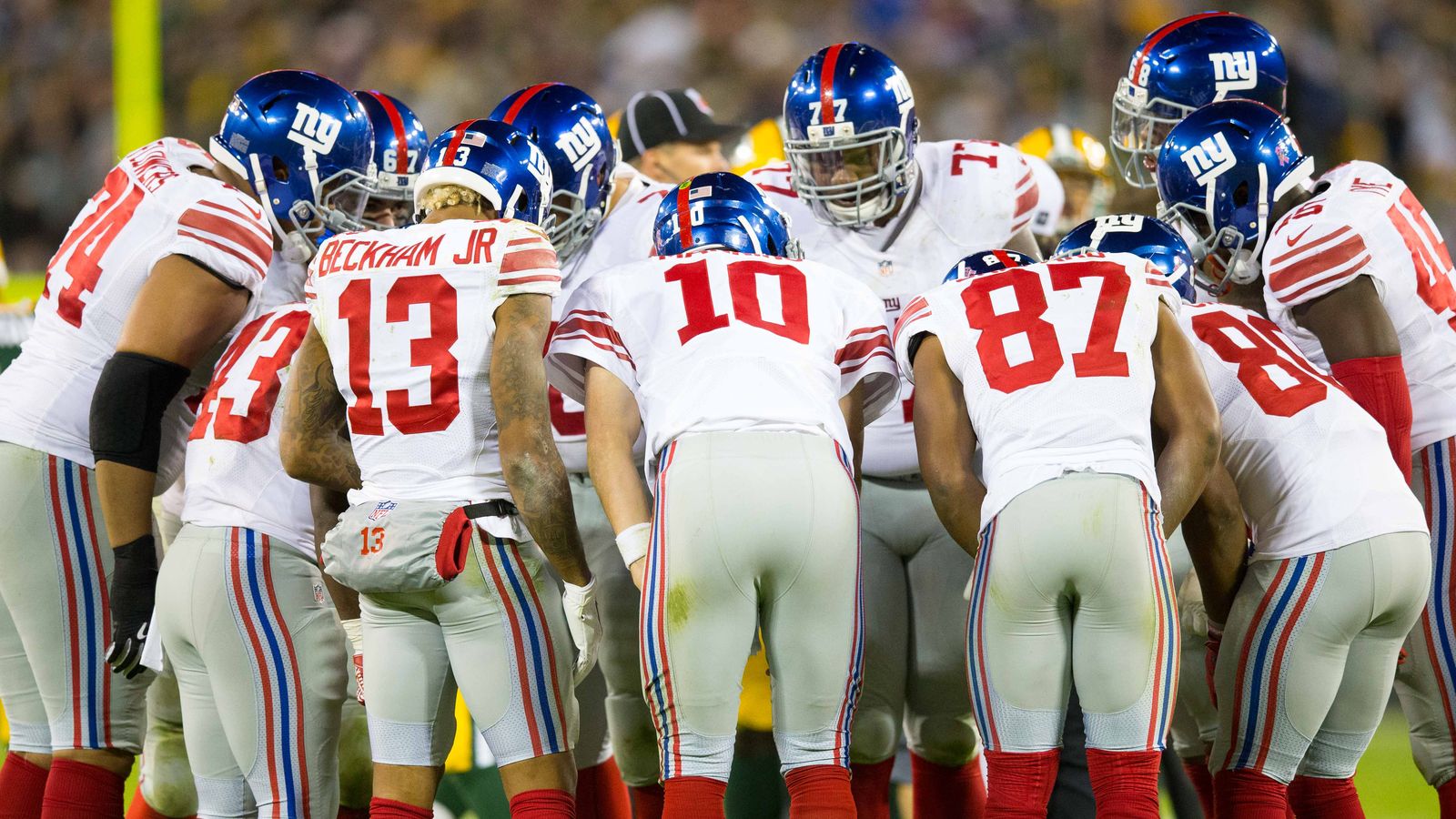 Prior to the 2016 season, the New York Giants changed focused towards building a stout defense to compliment their offense. Their defensive plan definitely achieved the results that they were striving for, but the end result may have not been exactly what they had hoped.
During the 2016 off-season, the Giants added DE Oliver Vernon (from Miami), DT Damon Harrison (from NY Jets), CB Janoris Jenkins (from Los Angeles), LB Keenan Robinson (from Washingon) and LB Kelvin Sheppard (from Miami) while re-signing DE Jason Pierre-Paul. Normally, it may take a season or two for newly acquired players to build upon one another's strengths but the Giants struck gold and their defense became dominant immediately.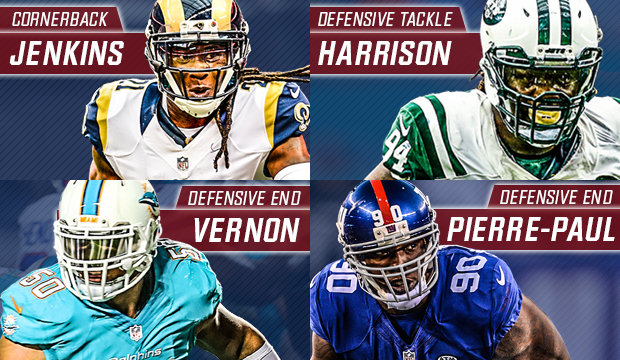 The Giants defense, for the 2016 regular season, ranked 2nd in points allowed per game (17.8), 10th for average total yards per game (339.7), 3rd in converted 3rd down percentage (35%) and 7th for average yards per play (5.1); a major increase from the season prior. However, their offense did them no favors.
Scoring a measly average of 19.4 points per game ranked them 26th best in the league and 25th best in the league for average yards per game with 330.7. As for their run game, it was non-existent. Ranked 29th overall and averaging only 88.2 yards per game. Luckily, their defense helped pull out multiple victories during the regular season. As for the playoffs, the offense got completely shut out by a team that wasn't known for their defense.
The Green Bay Packers embarrassed the Giants by winning 38-13 in the wild card round and sending the Giants home with something to think about going into this years off-season. So, how did the Giants utilize free agency and the draft? Let's take a look:
Free Agency Signings
The biggest acquisition by far for the Giants was WR Brandon Marshall from the NY Jets. At 6′ 4″, Marshall gives their passing game more height and a much needed boost to their receiving corp after Victor Cruz posted underwhelming numbers during the 2016 season. In fact, Cruz was cut at the end of the season and is still hasn't signed with a team.
Marshall will create mismatches against defenses as teams will primarily focus on Odell Beckham Jr, whose become one of the best receivers in the league. Not only will Marshall and Beckham draw tight coverage, last years rookie Sterling Shepard, came on strong in a few games and has flashed his talents on the field.
Another key area that the Giants wanted to address was at running back and went out and signed Shaun Draughn from the 49ers. They signed him to a really cheap deal, 1-year/$1 million, in hopes to find an answer at the position. Most likely will split time with Paul Perkins and Shane Vereen, both of whom never really got the ground game going. In case neither of them can establish themselves as the premier back, the Giants looked to the draft to further bolster their ground game.
2017 NFL Draft
As mentioned before, the Giants offense unexpectedly took a backseat to their defense which they needed to further address with the draft. That's exactly what they did while adding another possible threat on the defense. Let's look at a couple key rookies that the Giants selected in the draft.
Round 1, Pick 23 (23) – Evan Engram, TE – Mississippi
Height: 6′ 3″
Weight: 234 lbs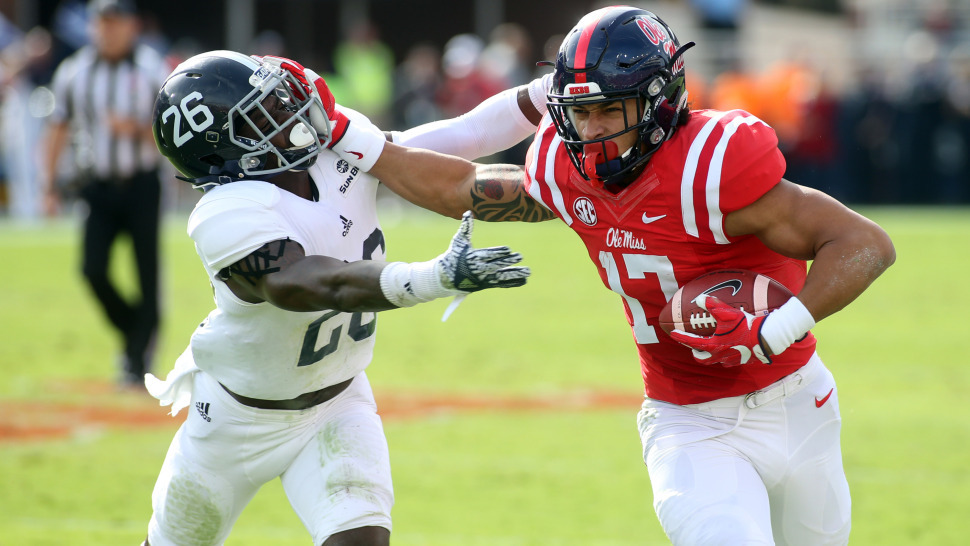 Scouts claimed the best NFL comparison for Evan Engram is none other than Washington Redskins own, Jordan Reed. Established already as a complete route runner with athletic ability that matches similar to a wide receiver. Has quick speed (4.42 second 40-yard dash) to break away from defenders and use his agility to add yards after the catch.
In his senior year, he totaled 65 catches for 926 yards and 8 touchdowns. Engram should start the season as their primary tight end and quickly become a favorite target for Eli Manning. As defensive backs focus on Beckham, Marshall and Shepard, this may give some big opportunities for Engram to create some plays. Expect him to become their own version of Reed which as all Redskins fans should know, could become an issue.
In keeping with the comparisons to Reed, Engram lacks ability in the blocking game. Also, he's had issues with drops during his college career by diverting his eyes away before the ball is in his hands. He may be more focused on gaining yards after the catch than securing the ball. However, this shouldn't stop Engram from becoming a strong tight end for the Giants whom desperately need someone to take over the role.
Round 2, Pick 23 (55) – Dalvin Tomlinson, DT – Alabama
Height: 6′ 3″
Weight: 310 lbs
An interesting pick for the Giants with RB Alvin Kamara and OG Dion Dawkins still available who appear to address needs but Dalvin Tomlinson may have been their best player available and for good reason.
Strong with powerful hips to help provide leverage and shed blocks while sticking to his role on each play. A very smart player with a high motor that was able to take full advantage of Alabama's multiple-look defense. A big concern would be his injury history and subsequent playing time. He tore an ACL his senior year of high school then tore his other ACL in his only game in 2013 at Alabama. Thus, he's only had one season which he played more then 45 percent of defensive snaps.
Despite having two major knee surgeries and missing time, when Tomlinson did see the field he quickly became a leader and a sure tackler. Throughout his entire career in college, he only missed three tackles thanks to his wrestling days during high school where he was three-time state champion. He definitely knows how to take down the ball carrier.
Giants can afford the luxury of easing in Tomlinson and allowing him to study under veterans like Harrison but make no mistake, he will see the field and help minimize the opponents run game.
Round 4, Pick 34 (140) – Wayne Gallman, RB – Clemson
Height: 6′ 0″
Weight: 215 lbs
Still not satisfied with their stable of running backs, the Giants still are hoping to find that back who can takeover the position and Wayne Gallman just fulfill that role, or at least provide a spark to their running back committee.
While in Clemson, Gallman ran in a similar spread style offense that the Giants use so his familiarity will translate well and able to continue his downhill power running style. Known for his ability to break tackles with his broad shoulders and continuously keeping his feet moving. He was used a lot during short third-down plays and in the red zone as he constantly broke through the line of scrimmage.
What he's able to do between the tackles he can replicate on the edge. Once past the tackles, Gallman uses his abusive running style to punish small defenders. However, in the NFL, the smaller defenders will be a major step-up from college athletes and simply powering his way through may prove to be difficult. His impatience and decision making sometimes may cost him extra yardage by missing a gap or waiting for a block.
If he's able to learn for lanes to develop like Le'Veon Bell, Gallman can provide that power running style to the Giants offense and help open up the passing attack, which may prove to be lethal.
Conclusion
Overall, the Giants addressed their offensive flaws through free agency and draft by signing Marshall and selecting Engram and Gallman. Marshall becomes an immediate threat in the passing game while Engram shouldn't have much issue adjusting to the NFL. If Engram does flash similarities to Reed, Manning will rely on him over the middle and for an added safety blanket if the pocket collapses.
Gallman may develop further but should still be in rotation in the running back committee with Perkins and Vereen. It will be an interesting area to watch during training camp and preseason to see how their running situation unfolds. Either way, the run game should improve if, and only if, the offensive line can hold their blocks. With their last pick, the Giants did select Adam Bisnowaty, OT from Pittsburgh in the 6th round but has injury issues so may not see the field as a rookie.
The defense shouldn't see any drop off and if Tomlinson brings his energy and tackling ability onto the field, the Giants may have a top 5 defense. If the offense gets back to how they performed in 2015, the New York Giants may have a run in the playoffs. The Washington Redskins will need to greatly improve their defense and hope that Cousins and the offense can put up similar numbers in order to have a fighting chance in the NFC East.
Comments
comments
Powered by Facebook Comments