News
The battle you missed during Redskins vs Raiders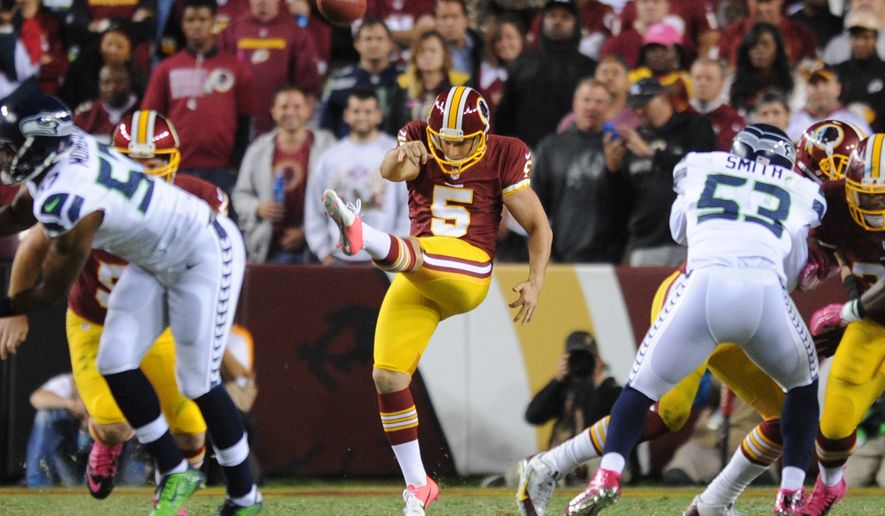 On Sunday night the Redskins turned in a dominating performance against the Oakland Raiders. Throughout the week analysts have been focusing on Kirk Cousins return to form, Chris Thompson's outstanding performance, and the much improved defense. All of this praise and analysis is more than justified, but a battle most have missed is the kicking dual between Redskins punter Tress Way and Raiders punter Marquette King.
King is a tremendous punter with an incredible back story. A game he played growing up was kick the ball, not kickball, but a game where the objective was simply to see who could kick the ball the highest and furthest. And on Sunday we got the treat of watching Way and King play a mean game.
King started things off with a 56 yard boot the put the ball at the Redskins 25. Following a quick 3-and-out, Way responded with a 58 yard punt of his own. And then it was on. The next four drives ended in alternating punts from each team, two from Oakland (54, 60), and two from Washington (43, 54).
While these drives may not have been the most fun to watch, mostly ending after three to five plays, the punting game was important because if either punter faltered, it meant a swing in the field position battle.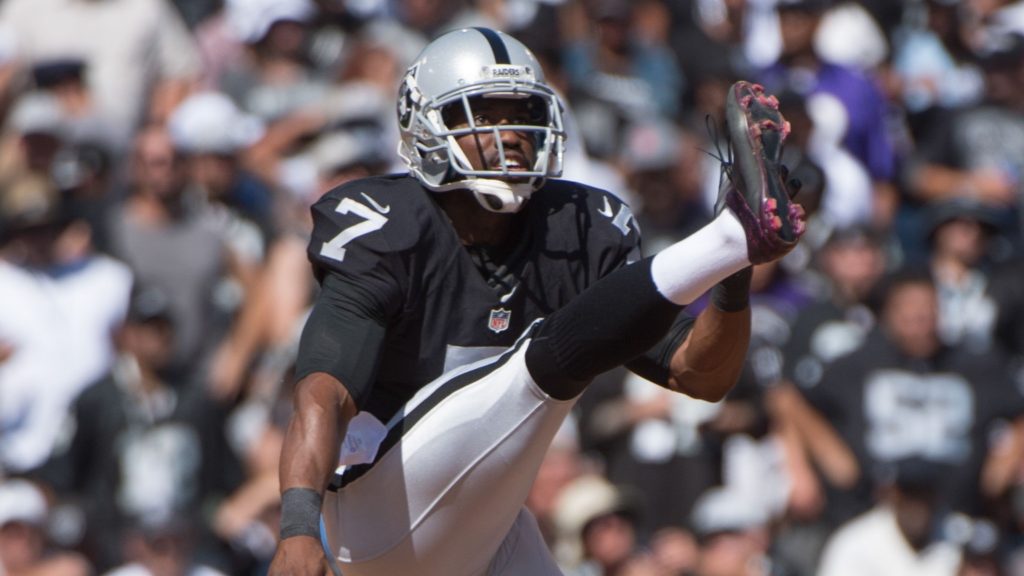 Just in that series of punts we saw Way pin the Raiders down at their own 11 but King's 54 yard punt sent it back to the Redskins 20. If either of those punts is shanked or a low punt or bad coverage leads to a long return, the momentum of the game swings.
Before the end of the first half each team had one more punt, including Way placing the ball at Oakland's 11 just before the end of the half.
The second half saw much less punting action, being replaced by field goals, touchdowns, and a number of forced turnovers.
Overall, it was a close matchup between the punters. King had seven punts with an average of 49.4 yards and Way had five punts with an average of 43.4.
But averages don't tell the full story on punts, you can't kick it that far if there's no room to kick it. King placed four balls inside the 20 yard line (20, 17, 15, 18) and Way did the same to three (17, 11, 6). King's long was 61 and Ways was 58.
Jamison Crowder also muffed a punt from King which led to an Oakland score but that's probably more on Crowder than King.
Ultimately both punters put on a show and during a series in the first half it was a game of kick the ball that would make King proud.
Comments
comments
Powered by Facebook Comments