News
The Preseason Balancing Act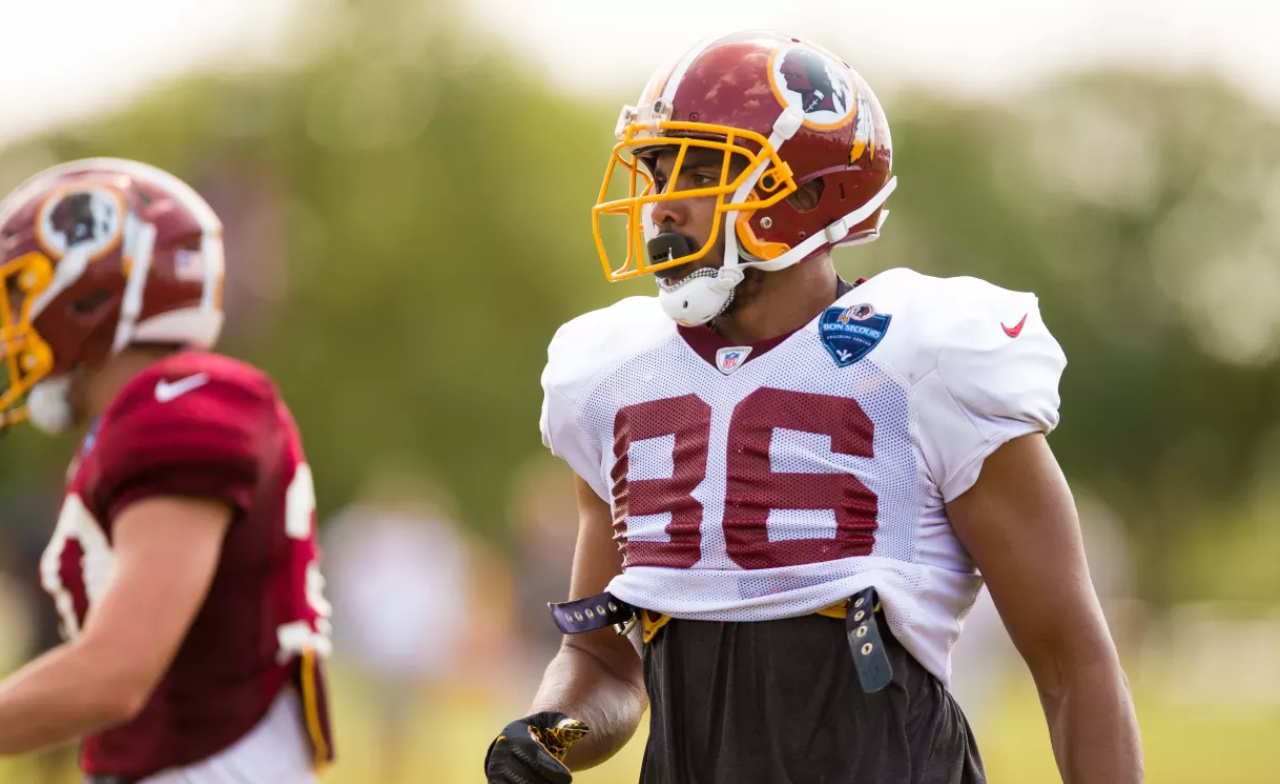 Redskins Capital Connection is pleased to welcome Richmond's own Chip Brierre to the team for Training Camp 2018. Here he takes a look at some of the guys carrying injuries into 2018.
Ladies and gentlemen; we are four days away from an actual game of football for the Washington Redskins.
A game against the New England Patriots in Foxboro, MA. The excitement inside and outside the locker room is palpable.
Take Jonathan Allen for instance. The second-year defensive lineman has been waiting since Oct. 15, 2017 to get back in game action after being placed on injury reserve with a foot injury. "I'm super excited," says Allen. "I can't wait to just get out there, put the jersey on and honestly just be out there with my guys again."
Jordan Reed is another player eager to show he is still an elite tight end in the NFL when healthy, having last played in a game on Oct. 29, 2017 before a tweaked hamstring put him on the injury reserve then later needing toe surgery in the offseason. "Having defensive backs who don't know all my moves," says an excited Reed about what he's looking most forward to about playing against another team. "Our guys have been playing for months now and I'm just getting started so I just have to take it day by day with the reps that I get. Just looking to get more burst on my feet."
All in good time. The fact of the matter is those players along with other key contributors have to be aware of their importance to the overall success of the club. Too often has the injury bug bit in preseason and early in the season.
We know Chris Thompson won't be playing this Thursday as he works his way back from a fractured fibula in his knee last season. Trent Williams likely won't see much action as he slowly returns from a nagging knee injury he had last season. Nor will Morgan Moses, who has a minor ankle injury after it was stepped on during practice on Saturday.
"The knee is fine," says Williams. "just keeping an eye on the workload and getting ready for the season, game one."
"I've given a tentative list of who I want in there for the first (preseason) game," says Redskins head coach Jay Gruden. "That could change depending on if we lose a couple other guys in practice today or tomorrow, but we'll play it by ear."
It's the smart call, there is too much at stake for this group of players and coaches to risk even a few plays in the first preseason game. Even if many of the starters are itching to get on the field for those few snaps. Every game, every snap, every player is important for the overall success of the season at large for the Washington Redskins. In a division that got deeper and more talented overnight this past offseason,
there can be no speedbumps for Washington if they have any hope of returning to the postseason for the first time since 2015.
"I go out there with the mentality to win," says veteran tight end Vernon Davis. "I'm always prepared and ready. When it's time to go, it's time to go."
Even if that means sitting out what is essentially a meaningless game of preseason football.
Comments
comments
Powered by Facebook Comments