News
This Redskins team might be the worst in team history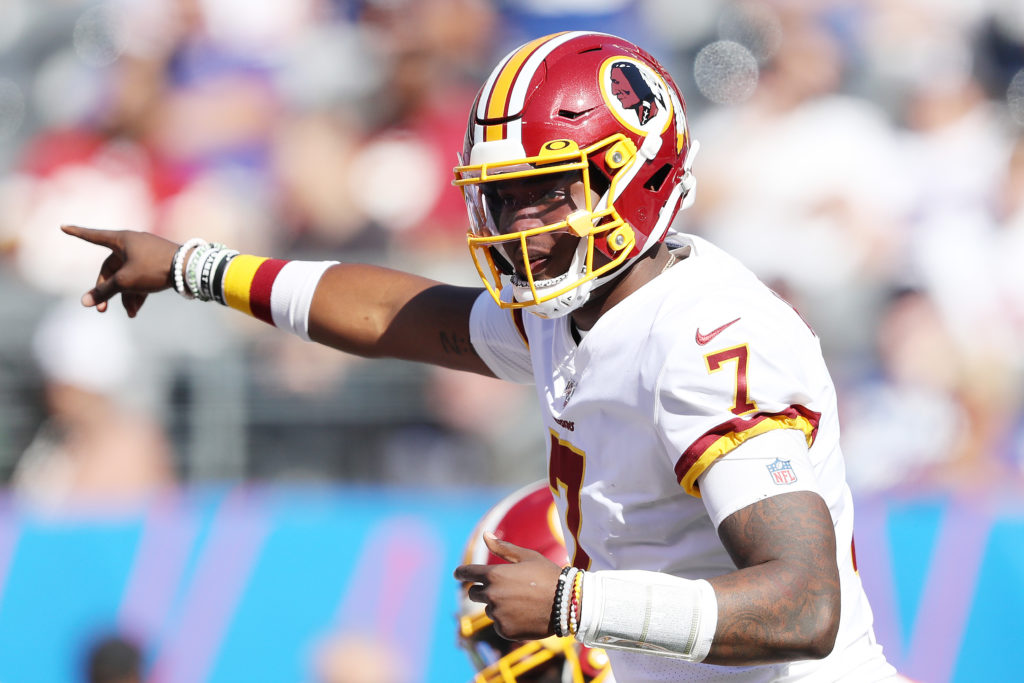 If you looked at the history of the Washington Redskins franchise you would see that the 1961 Redskins had a record of 1-12-1. Their lone victory came in the season finale against the Dallas Cowboys. Today's Redskins might be facing a similar fate as you look at the schedule and see very little hope for more than 1 or 2 wins on the remaining schedule.
Last week, this team didn't want to even entertain the idea that they could be a bad team. The players and coaches were convinced that they just had to work harder and get some bounces to go their way and the ship could be righted. I guess you couldn't fault them considering that confidence plays such a big role in professional sports. But after yesterday's game the evidence shows that this team is not going to compete at the same level as most of their peers this season. The team must question their work ethic, planning and preparation by taking a cold hard look at themselves.
Sadly, the Redskins once again have been plagued by injury problems for the 3rd straight year in a row. The medical and training staff needs to be replaced when the season comes to a close. It's clear that something is wrong with what they are doing. Their prevention techniques or training regimen is not up to par in the violent world of professional football. Trent Williams giving up millions of dollars showcases the undeniable evidence that they aren't protecting the players in way that gives them the best chance to get back on the field. As such, you would think that the backups would have enough experience to fill in and handle some of the duties they are assigned. Yet, this team not only doesn't have the starter talent needed to compete, but the backups don't push them to be better because they are extraordinarily worse as well. "General Manager" Bruce Allen has set this team up to fail. If he was a real general manager, I wouldn't have used quotes mockingly, and he would have seen that this team does not have real competition from within and lacks a competitive spirit.
Jay Gruden does not make the adjustments necessary to win games. It's a skill that he does not possess. He's like the guy who buys a shirt that's tighter than it should be, hoping he'll be motivated to lose weight, only to blame the dryer for shrinking the shirt after he's eaten a whole XL pizza. He knows he does not have the talent and yet stubbornly sticks to his own strengths and not those of his players. Sure he's a clever play caller but what good is that if he doesn't make changes that fit his personnel?
There are barely enough reasons left to watch Redskins football after this abysmal 0-4 start and 24-3 loss to the New York Giants. Watching QB Dwayne Haskins grow along with WR Terry McLaurin and seeing if the Redskins ever win a game this season might be the only two reasons left to tune in. Gruden has to start Haskins moving forward. Once he brought him in after watching QB Case Kennum struggle in the 2nd quarter of the game, he had to have known he couldn't go back to Kennum. I feel bad for Haskins to have to come to this organization and try to get better under a lame duck coach. It puts Haskins in a tough position, he needs the reps, but his coach needs a job.
For the 1961 Washington Redskins that dubious one win season, the worst season in Redskins history, was Bill McPeak's first season as a head coach. 58 years later, it seems Gruden is in the midst of threatening that record in what assuredly is his last season as head coach.
Comments
comments
Powered by Facebook Comments