Podcast
Training Camp Day 6 w/ Jeremy Sprinkle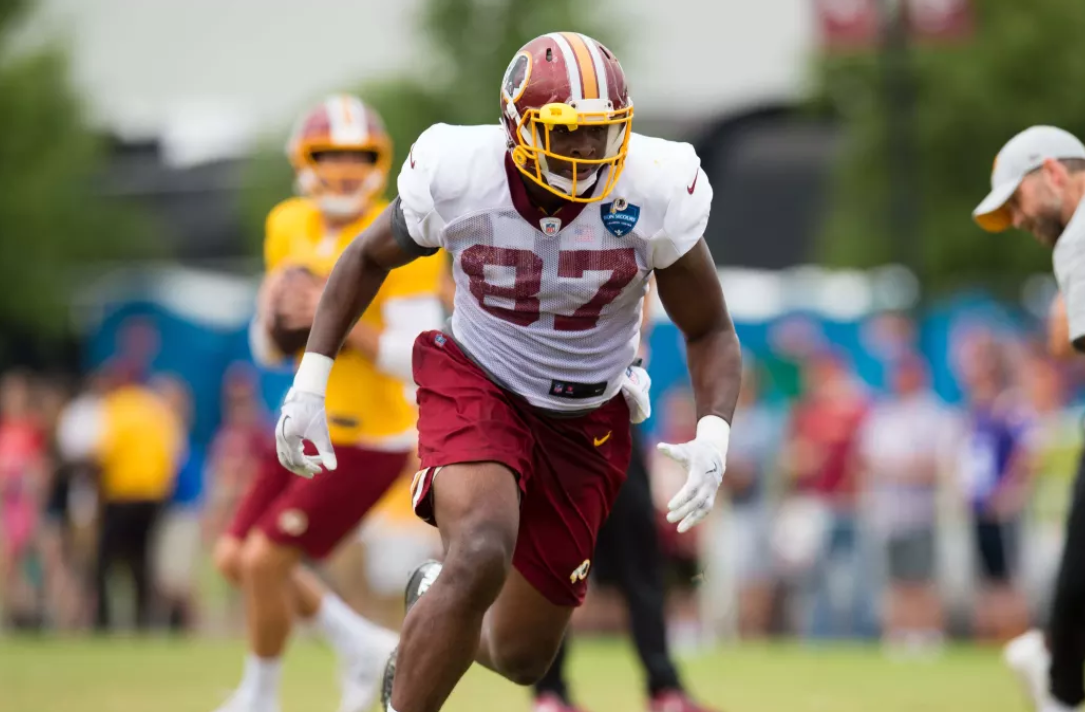 After some thankfully uneventful days of Training Camp, day six here in Richmond VA saw a flurry of activity.
And as always, Redskins Capital Connection was here every step of the way to bring you all the action.
Hosts Chad Ryan and Chip Brierre recap the shoulder injury to Josh Doctson, the on-field action today that saw Paul Richardson make not one, not two, but three highlight catches, and then we also had the official retirement of Redskins legend DeAngelo Hall at the podium after practice.
If that's not enough Redskins content for you, then you'll be pleased to know that we also sit down with second year Tight End Jeremy Sprinkle, who was a fantastic interview and provided some great laughs and also great football insight. And as always, we ran him through the RCC Teammate Trivia which is fast becoming one of the biggest storylines of camp among the players! It's getting competitive.
If that all sounds like a lot, worry not! RCC sorts the wheat from the chaff and brings you everything you need!
Comments
comments
Powered by Facebook Comments