Podcast
Training Camp Day 9 w/ Jamison Crowder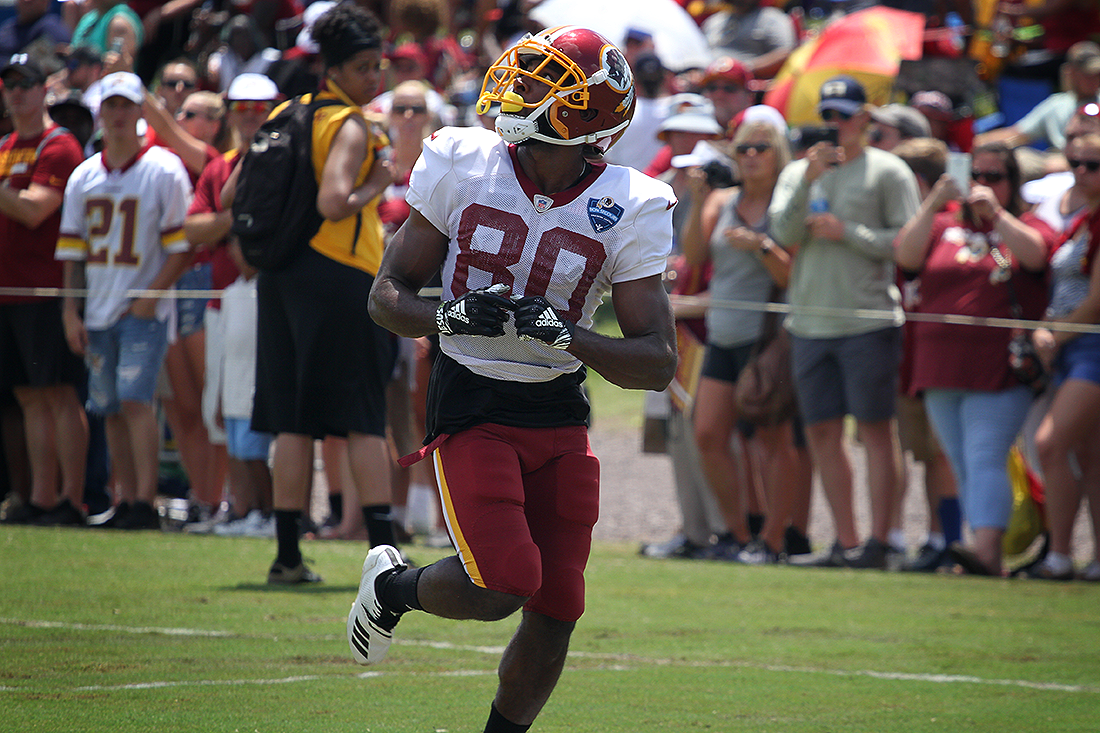 Things went to a new level on the field today, just as Coach Jay Gruden promised they would.
Here on day nine of Redskins Training Camp 2018, it was fan appreciation day which meant that the crowds were big and the energy levels were high, and the players responded in kind!
The hits were bigger than we've seen at Training Camp in years, and the trash talk matched that intensity.
And as always, Redskins Capital Connection was there for every moment of it!
Today's hosts Chad Ryan and Robbie Duncan recap all the action, including having a disagreement on whether or not the Offense or the Defense were the victors today!
Then we sit down with WR Jamison Crowder who finally settles the issue of how Chad pronounces his name once and for all. We then run him through the RCC Teammate Trivia gauntlet, so tune in to see how he went!
The Redskins Capital Connection podcast can be found everywhere you subscribe to podcasts; iTunes, Spotify, Stitcher, Google Podcasts, and lots lots more!
Comments
comments
Powered by Facebook Comments