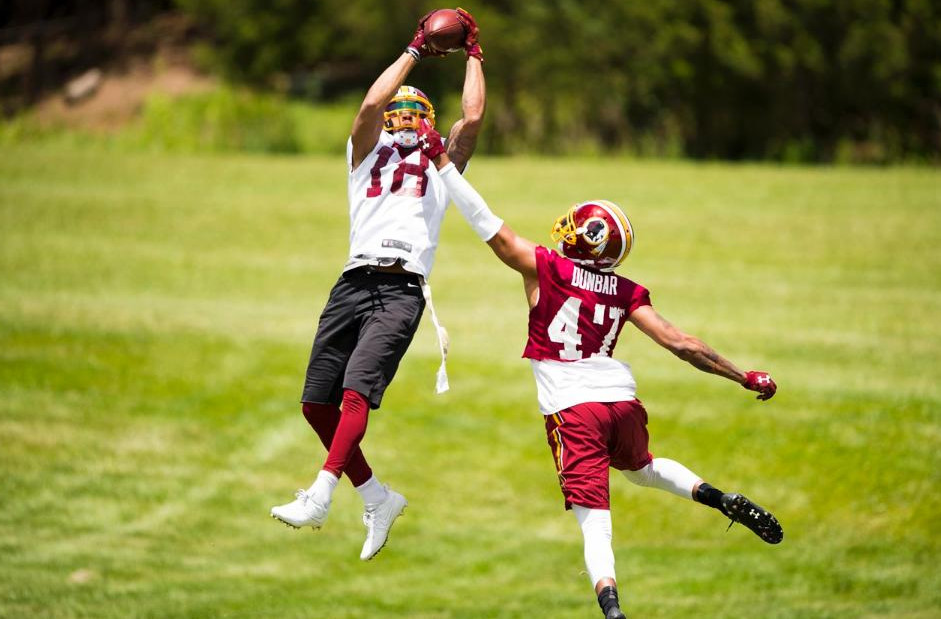 It brings us enormous joy to be able to say the following words; the Offseason is over… welcome back football! That's right, today is the day the Washington Redskins players officially report to Richmond, Virginia for the start of Training Camp.
To mark the occasion, hosts Chad Ryan and Mark Phillips and joined by special guest co-host and unofficial Mayor of Richmond, Michael Phillips (Richmond Times-Dispatch).
Together, they are finishing up the ongoing series of the past few weeks looking at a position by position breakdown by doing a deep-dive on the Wide Receivers, Tight Ends, and the Quarterbacks.
With our position by position group breakdown complete, and coinciding with the beginning of camp, we are of course going to be discussing the storylines to watch and all the fun that is Training Camp now that the players have rolled into town. That includes a 'beginners guide to Training Camp' for those who have never attended!
All that and more on another episode of the number one independent Redskins podcast!
Do us a favor and leave us a review and rating on iTunes!
Comments
comments
Powered by Facebook Comments