Podcast
Week 10 – Redskins vs Buccaneers, w/ Michael Phillips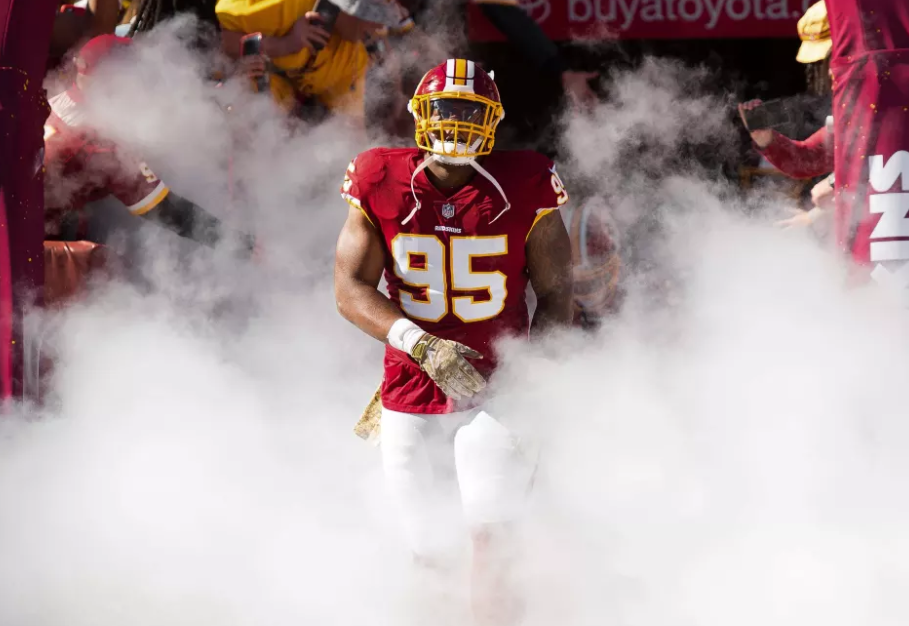 Welcome back to the Redskins Capital Connection – your number one source of independent coverage of the Washington Redskins.
We've got a great show for you today, but right at the top we have an announcement from the Redskins themselves; if you are a 6'5 300lb human who knows how to keep your centre of gravity low, please report to Redskins Park in Ashburn Virginia for your new contract to play offensive line for this football team. Coach Callahan will bring you up to speed…
Of course we're kidding, but the Redskins offensive line suffered a brutal round of luck in the 38-14 loss against the Atlanta Falcons this past week in round 9 of the 2018 NFL season, losing not only Left Guard Shawn Lauvao to a season ending ACL injury, but also Pro-Bowl Right Guard Brandon Scherff to a season-ending pectoral tear. This in a game where Pro-Bowl LT Trent Williams was watching from the sidelines already, and Morgan Moses just lives in a state of perpetual dinged up status, and things are suddenly looking bleak for a team whose 5 wins this year have come on the back of a solid ground game and keeping the QB protected.
To talk about this and more, your hosts Chad Ryan and Mark Phillips are joined by their pal, the sports editor of the Richmond Times-Dispatch, Michael Phillips.
Tune in, enjoy the show, learn a couple of things, and then when you're done tell your friends and share the love!
Comments
comments
Powered by Facebook Comments