Podcast
Week 11 – "Nothing will ever change with the Redskins"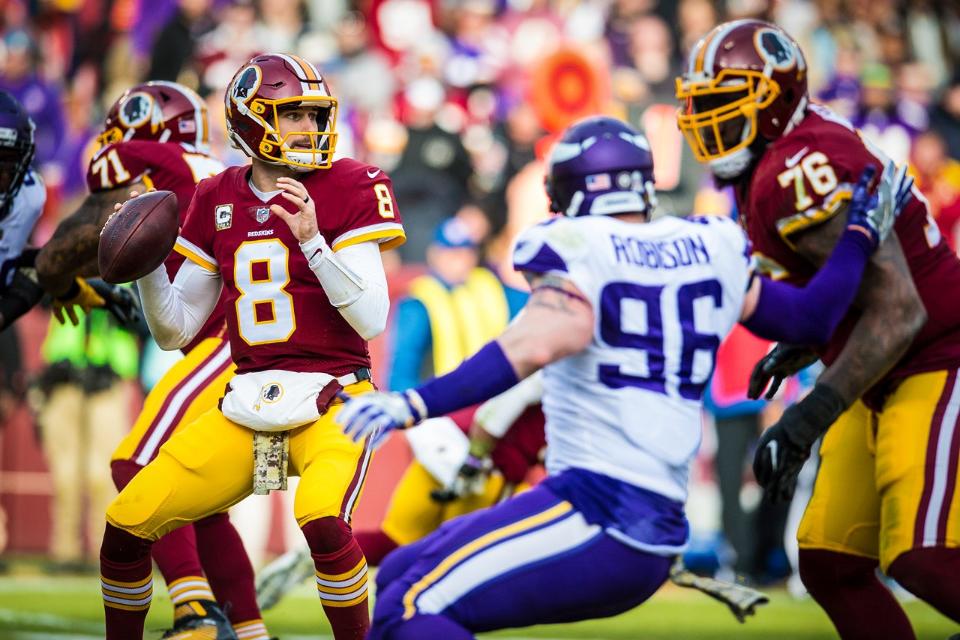 To borrow a quote from today's guest on the Redskins Capital Connection podcast – "Nothing ever changes with the Redskins".
On today's show your hosts Chad Ryan and Mark Phillips are going to be doing their part to make sure you're well informed and nicely up to date on everything that's happening around the team this week.
As the Redskins come off a 38-30 loss to the Vikings, they don't have time to sit around and lick their wounds because they head straight into another tough NFC match up against the New Orleans Saints on Sunday.
Today's guest is our pal Michael Phillips, Sports Editor of the Richmond Times Dispatch, and together we talk about why Josh Doctson and the rest of the receivers can't be expected to be wide open all the time, how Josh Norman will respond to a down-game, what happens at the Running Back and Inside Linebacker positions now that injuries have taken a toll there, and of course, we talk about Kirk Cousins.
As always you can listen to the Redskins Capital Connection podcast on iTunes, Apple Podcasts, Pocket Casts, Podcast Addict, Stitcher, ESPN980.com, Player.fm, Tune.In, and more! You can also listen right here:
Comments
comments
Powered by Facebook Comments