Podcast
Week Eight – The Haskins Dilemma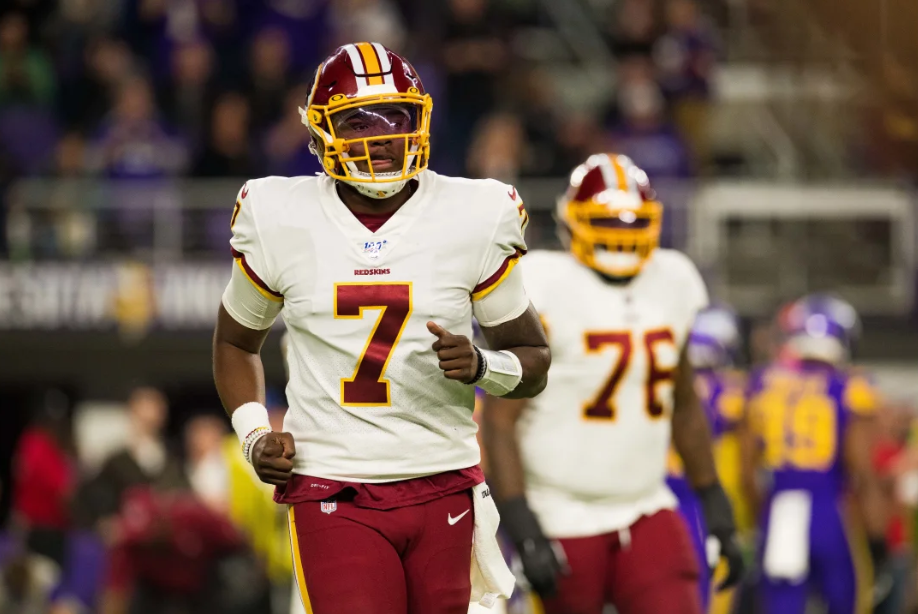 This Washington Redskins team that we all support is now officially off to their worst start to a season in over 20 years.
They're sitting at 1-7 after a road loss to the man Bruce Allen still refers to as 'Kurt Coosins' and the Minnesota Vikings, with a starting Quarterback in the concussion protocol, a rookie Quarterback who is being pushed and pulled in way too many directions, and another starting Quarterback who has an equal chance of starting this week just as much as he's likely to be inactive.
Yes, it's a great time to follow this proud and historic franchise, so let's spend some time today talking about them.
Hosts Chad Ryan and Mark Phillips are joined by fellow RCC family member Chip Brierre (ABC7/WJLA) and they spend the majority of today's episode dedicated to the biggest question currently surrounding this Redskins team;
What should the plan for Dwayne Haskins be?
Sit him? Start him? Play him? Bench him? If not now, then when? And why? And how?
It's a spirited debate filled with twists and turns.
Take a listen Redskins fans then reach out to us on Twitter or Facebook and let us know your thoughts on the subject matter!
Comments
comments
Powered by Facebook Comments