Podcast
Week Eight: Trades, Troubles, and Travelling West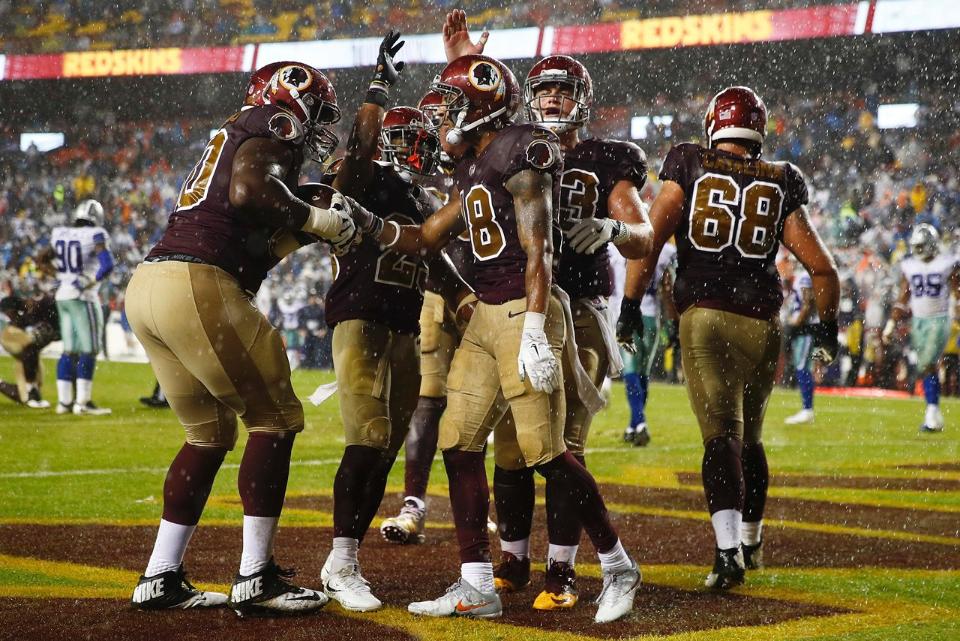 Even though things aren't all sunshine and rainbows in Redskins nation right now, there's still plenty to talk about this week as we recap the 33-19 loss to the Dallas Cowboys on Sunday, preview this week's west-coast trip to Seattle, and also take a bit of a look at what's happening around the team at the moment.
To help hosts Chad Ryan and Mark Phillips do all that, this week we were going to bring in Redskins Capital Connection's own Robbie Duncan, who you can normally hear on our sister podcast On the Warpath, but Robbie and his co-host (former Redskins linebacker) Rob Henson have been having absolutely horrendous luck with technical difficulties the past few weeks. And that continued this morning when Robbie Duncan's laptop stopped charging.
So whenever we need a guest at the last minute, without fail our Queen-loving Commonwealth counter-part from the sunny countryside of the United Kingdom is always willing and able to be our pinch hitting professional… it is the tanned skinned, deep voiced football film afficianado himself, Mark Bullock!
As always you can listen to the Redskins Capital Connection podcast on iTunes, Apple Podcasts, Pocket Casts, Podcast Addict, Stitcher, ESPN980.com, Player.fm, Tune.In, and more! You can also listen right here:
Comments
comments
Powered by Facebook Comments