Podcast
Week Nine: Winning Games Defensively – Talking Xs and Os with Mason Foster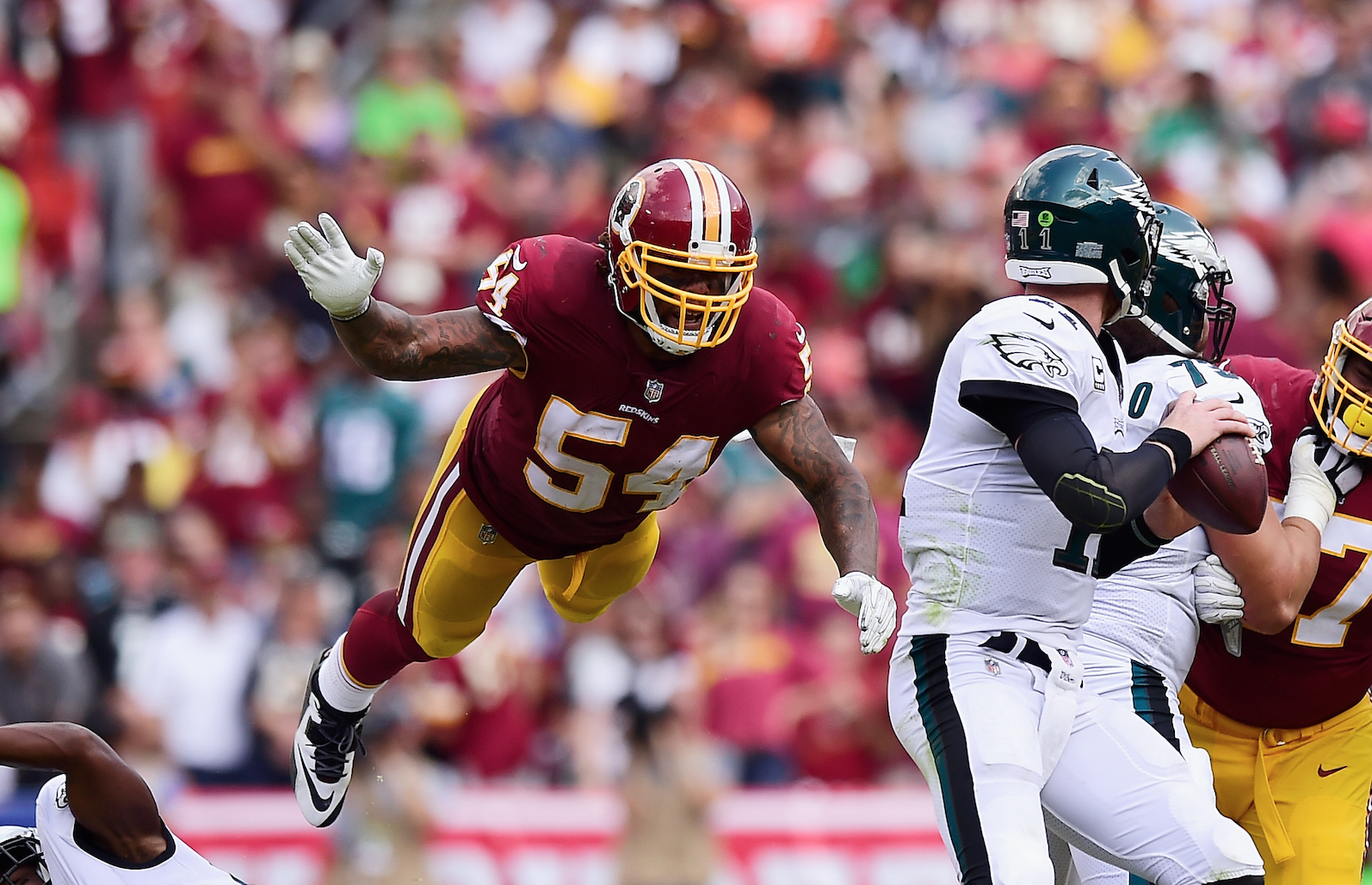 The Redskins marched out of the 'Clink' in Seattle victorious in an unlikely 17-14 win. So how did they do it?
Well, a huge part of that was the astounding level of play of the Washington defense. But don't take our word for it…
Joining hosts Chad Ryan and Mark Phillips on today's episode is Redskins Linebacker Mason Foster (@Mason_Foster), who continues his adjustment from suiting up in the burgundy and gold on Sundays to becoming a live game analyst on social media now that he's on the Injured Reserve list.
How much does the defensive game plan need to adjust when key players are out injured? How much does the defensive playbook open or shut when facing a mobile Quarterback like Russell Wilson, compared to a guy coming up on the schedule this week in Case Keenum? And what was it like playing Middle Linebacker behind Jonathan Allen and Matt Ioannidis? All those questions and more were discussed as Mason Foster took us behind the curtains and gave us a great look into what it takes to play defense at the highest level.
Plus Chad goes into detail about his post-game comments regarding Kirk Cousins that attracted so much attention on Twitter, and as always, the game MVP 3-2-1 votes are allocated.
All that and more on another huge episode of Redskins Capital Connection.
As always you can listen to the Redskins Capital Connection podcast on iTunes, Apple Podcasts, Pocket Casts, Podcast Addict, Stitcher, ESPN980.com, Player.fm, Tune.In, and more! You can also listen right here:
Comments
comments
Powered by Facebook Comments