News
Week Three Game MVP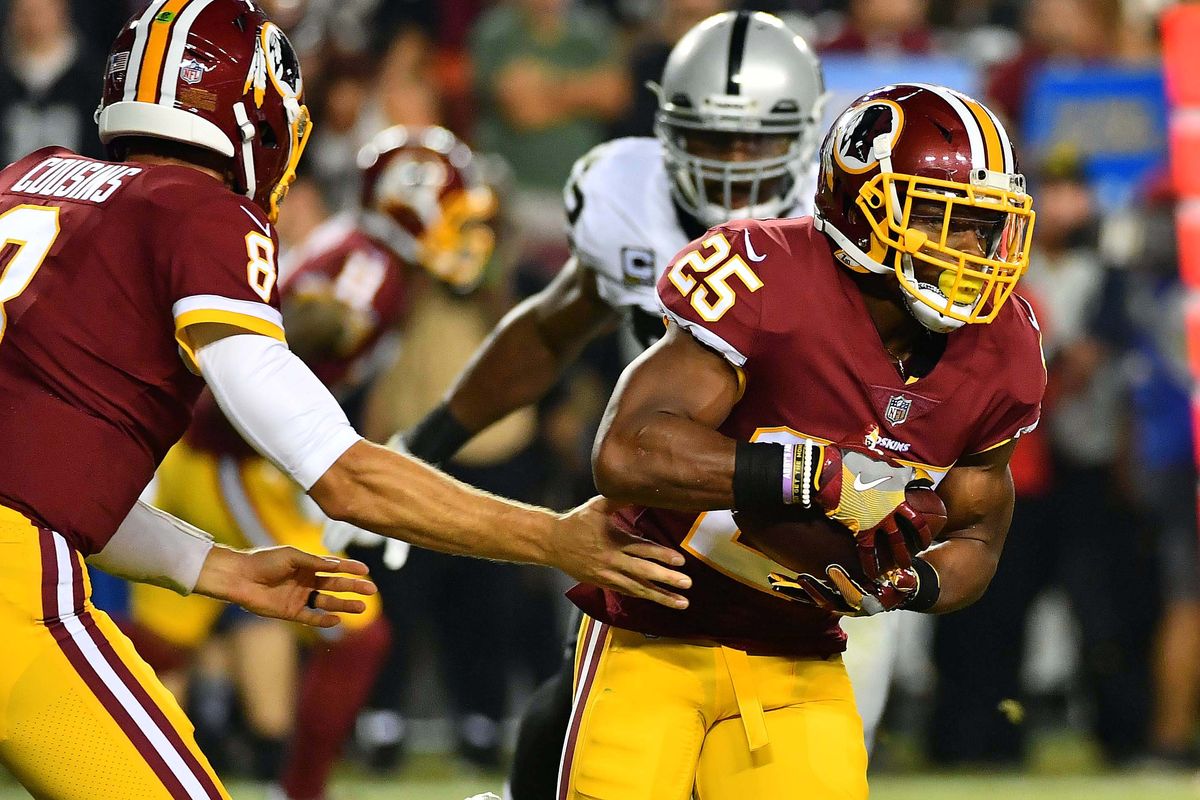 Here at Redskins Capital Connection, we have a tradition dating back to the first year of our flagship podcast; each week during the regular season, Mark Phillips and myself select the three best Washington Redskins players from the previous game.
But we don't just select the top three players each week and move on. Instead, we allocate points to each of the top 3 players, in order from best player, second best player, and third best player. At the end of the season, we tally up the points, and the player at the top of the leader board is crowned our Redskins season MVP.
In 2017, who will join previous winners such as Jordan Reed and Brandon Scherff as the RCC Season MVP? Check back here each week to monitor the results as they come in!
Week Three
1 Vote – Montae Nicholson
1 INT
34 Pass Snaps – 0 Completions allowed
After Redskins Capital Connection said there wasn't a roster spot for Montae Nicholson earlier in the offseason, the Su'a Cravens situation has paved the way for Nicholson to take the field.  Once he was on the field he looked fantastic against the Raiders. In 34 snaps where he was in pass coverage, he was only targeted once, and on that play he picked it off for an interception. He was a shutdown Safety, and in almost any other week he'd arguably be the game MVP.
2 Votes – Josh Norman
1 completion allowed
Amari Cooper had 6 yards total receiving. Michael Crabtree had 7 yards total receiving. Seth Roberts had 20 yards total receiving. Cordarelle Paterson had 7 yards total receiving. In fact, the Raiders wide receivers combined for a measly 44 yards receiving total. A huge reason for that, and part of the reason the defensive front was able to get to Derek Carr so much, was because the Redskins secondary was a brick wall. Josh Norman led the way in that regard. Possibly his best performance to date in the burgundy and gold.
3 Votes – Chris Thompson
150 receiving yards
38 rushing yards
14 touches
1 TD
It couldn't be anyone else as the Week Three Game MVP! He had 188 total combined yards of offense, which was more than the entire Oakland Raiders team! He is unstoppable in open space, and there really aren't enough superlatives to use to talk about what a dominating purple patch he's in the midst of right now. He is in rarefied air, and is arguably the Redskins best offensive weapon so far in 2017.
2017 Leader Board
6. Chris Thompson
3. Josh Norman
3. Zach Brown
2 Mason Foster
2. Ryan Kerrigan
1. Kendall Fuller
1. Montae Nicholson
Comments
comments
Powered by Facebook Comments